Is Nicolas Pepe the real deal?
Is Nicolas Pepe ready for a step-up from Lille?
From lowly beginnings with the Angers reserves, Nicolas Pepe broke into the club's first team. He didn't impress immediately, scoring a meagre three goals in the 2016/17 campaign. But Lille saw enough promise in the young winger to make a move. He repaid the club's trust with 13 goals and a further four assists in '17/18. Now the question becomes whether he is ready to step up to the next level?
He gave a superb answer in the just completed season, netting 22 times and setting up another 11 goals for his teammates. His goal involvement helped Ligue 1's lunchbucket brigade secure Champions League football for the first time in seven years. Bigger clubs noticed Pepe's contribution. The likes of Bayern Munich, Liverpool and Arsenal have all been credited with an interest in the winger. Time isn't on Lille's side when it comes to keeping their star.
That said, consistency is what separates the top players from the pretenders. The player improved with every Ligue 1 session but the African Cup of Nations was expected to be an opportunity for Pepe to announce himself to the continent.
Ivory Coast recently retired their golden generation. The Elephants suffered the loss of Didier Drogba, Yaya and Kolo Toure, Solomon Kalou and Gervinho, among others. But it was expected to be a case of 'the king is dead; long live the king'. Wilfried Zaha, Franck Kessie and Pepe represented newly minted gold. Indeed, the Crystal Palace man scored twice before the team bowed out to Algeria on penalties and the Milan midfielder pulled strings like a true puppetmaster. Unfortunately, the Lille forward didn't bring anything to the party.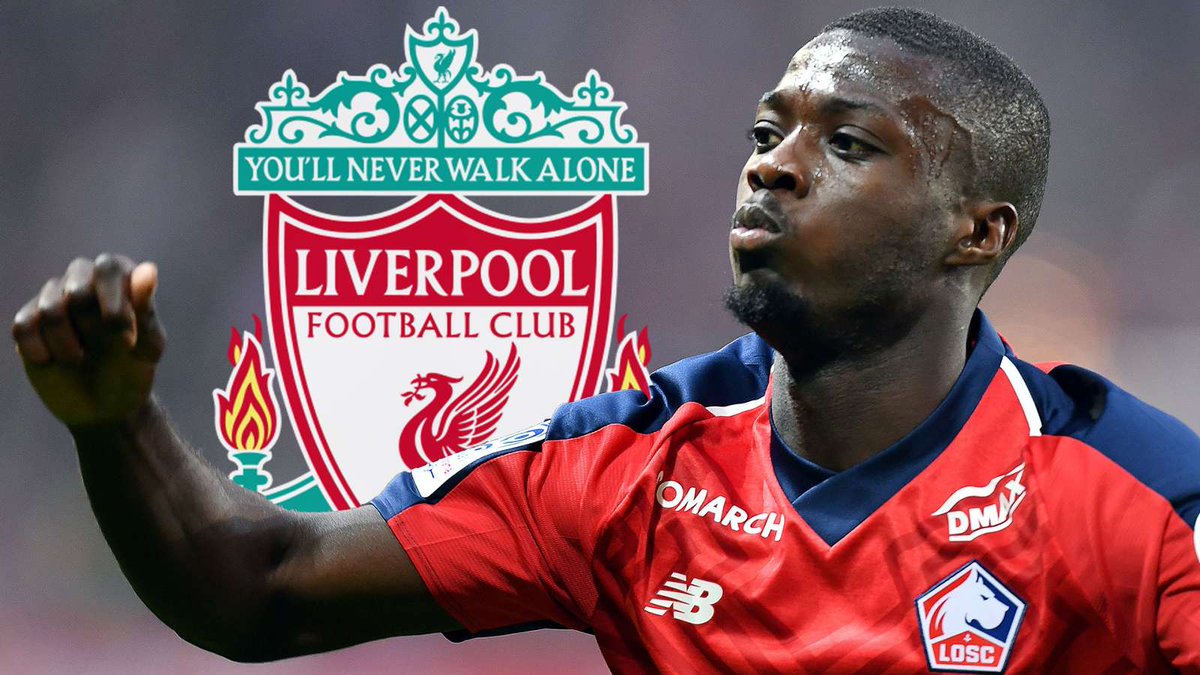 Liverpool have held discussions with Nicolas Pepe's representatives.
🗣 Lille president, Gerard Lopez: "I know there have been discussions with the player. Liverpool have players in those positions and I read that maybe there were players who could leave."
A good move?
https://t.co/amEDkaS9yy
For a man tipped to be a standout player at the tournament, Pepe raised concerns about his readiness to perform when needed. Although this was the international stage, his inability to create or finish in three appearances is not a good sign.
Following the path laid by legendary players like Eden Hazard and Pierre-Emerick Aubameyang, who both featured for Les Dogues before moving on to bigger things at bigger clubs, sets a high standard. The AFCON asked questions about whether the 24-year-old can continue to raise his game?
Five games in an unfamiliar side isn't the best measuring stick. His constant improvement at the club level offers more confidence. Surrounded by quality with time to bed in, there's no reason to believe he can't progress further. At 24, he is at the right age to add more fire-power to any top team. With both Bayern and Arsenal in need of a top-class winger, Pepe can be the right fit that will improve either side. You can bet Frank Lampard would love to have him with Willian and Pedro both well into their 30s and is cursing the transfer ban that brought him his dream job but curtails his chances to shine. Even Liverpool can use his services to increase squad depth although limited minutes won't help his development.
Pepe's maiden Nations Cup appearance did not go according to plan. Call it a hiccup. The Ivorian remains a good investment for any top side.