Was Lionel Messi tapping up Sadio Mane?
Will the Senegalese soon head to Camp Nou?
'Don't be greedy' is a phrase many-a-mother often says to their child. Society surely isn't a fan of said trait. However, across the footballing world, it's part and parcel of what makes a European juggernaut exactly that. The best want to remain on the throne as long as possible. In a quest to remain untouchable, they strive to acquire the best players - which is why FC Barcelona moved heaven and earth to sign Neymar from Santos in 2013.
Eventually, the Catalan giants were just a little bit faster and slightly more determined to get the Neymar deal done. Paris Saint-Germain would contract the disease, eventually signing the Brazil international - significantly weakening FC Barcelona in the process.
Neymar's void is far from being filled. Ousmane Dembele simply hasn't lived up to expectations, hence why Antoine Griezmann was brought in to reinforce the squad. Ernesto Valverde's side needs a spark from that left-flank. A player who can cause havoc, flash past defenders, score goals himself or carve out openings for his teammates.
Who can fill that void, you ask? Well, there's a player turning heads upon Merseyside right now, so-much-so that even Lionel Messi couldn't deny his admiration. Sadio Mane deserved all the plaudits heading his way from the GOAT after the Ballon d'Or ceremony.
Messi's point was put across in a political way. The Argentine is trying to create space for Mane in Cules hearts. Age will set in soon for Barcelona's greatest ever. He'll need all the help he can get ad Messi is looking for a player who can take the baton off him. It was supposed to be Neymar, but now, Mane could well be that man as Messi looks to sow the seed.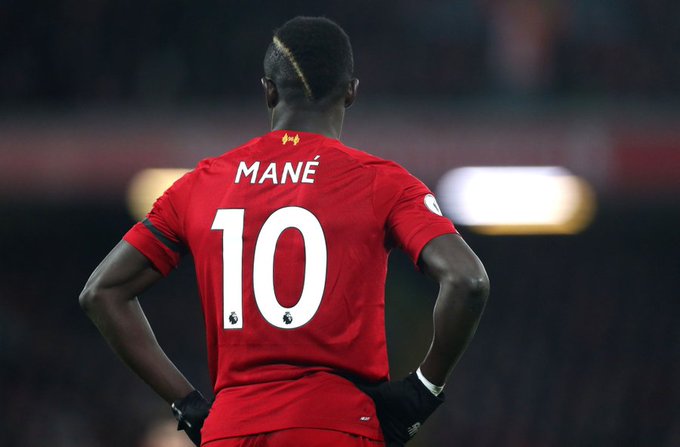 🗣 Messi: "I voted for Sadio Mané to win the Ballon d'Or because he's a player I enjoy to watch."
🗣 Fabregas: "For me, Sadio Mané is one of the top 3 players in the world. He is elite."
🗣 Klopp: "Sadio Mané is a world class player every single week."
https://t.co/8IjxzGwxjH
Mane is loaded. His skill, lightning pace and work rate have been crucial in Liverpool amassing a comfortable lead in the Premier League this campaign. Jurgen Klopp is extremely lucky to have such a productive forward in his squad. Leading the Reds podium with nine goals and four assists, Liverpool is cruising with their Senegalese hero setting the tone. When you watch Mane, you'll know he's not over-hyped as the third-best attacker in the world after Messi and Cristiano Ronaldo.
Barcelona isn't just looking to fight it out on Spanish shores. The Catalan giants are perennial contenders for the Champions League. It's a tournament that Mane knows well having reached back-to-back finals, winning one. Not only that, Mane has proven his ability to drag his team through the competition at times. Two seasons ago, Mohamed Salah was injured, leaving the burden solely on Mane's shoulders. The 27-year-old proved his worth, scoring a goal and working himself into the ground albeit in a losing effort. The season following, Mane and Liverpool would come back stronger, etching their name on the Champions League trophy for a sixth time. Again, Mane was at the heart.
It's a given that Mane will be hot property. Real Madrid are another who have shown an interest in the attacker, though they eventually opted to move for Eden Hazard instead. After a slow start from the Belgian, don't be surprised to see Florentino Perez re-visit that interest. If Barca are to get their man, they're going to have to act quickly.
Mane can't finish his career at Anfield. Messi already cleared the path for his journey to Camp Nou. It's left for the Board to get the deal done - before someone else pounces...