Is Nabil Fekir wasting time at Real Betis?
Leaving Real Betis will do Nabil Fekir a world of good
Barcelona's new signing Martin Braithwaite joked that he would not wash his jersey after embracing Lionel Messi. Not used to playing with the best, it's understandable that the former Middlesbrough man feels that way. But Messi, exceptional as he is, has also played with some of the best players in the world in his time at the Camp Nou. That has been partly responsible for his success at the Catalan club. If he was playing for a smaller club, it's unlikely that he would be this successful in his career, trophy wise. At Real Betis, Nabil Fekir is swimming against that tide...
The Frenchman was the subject of transfer speculation over the last two summers, linking him to some of Europe's elite. Reports even claimed Fekir came close to joining Liverpool before the club had a last-minute change of heart as a result of concerns over his injury record. That shouldn't have stopped him from joining another top side if he was insistent on it. As it turned out, he opted to leave the prestige of playing in the Champions League with Lyon for a club still dreaming of one day making it to Europe's premier competition.
Unfortunately for the Green-and-Whites, the queue for European football is quite long in Spain. And the top three spots are reserved. Barcelona, Real Madrid and Atletico Madrid sit on the high table. Then Sevilla and Valencia slug it out for the final Champions League slot. The loser between the two drops to the Europa League, leaving the remaining teams with a free-for-all fight for sixth-place. At the moment Getafe is trying to break the established order. But even if they fail in the end, that does Real Betis no good.
The Seville-based side is struggling to reach the heights attained under Quique Setien last term. Yet, that has nothing to do with the form of key players like Loren Moron, 38-year-old veteran forward Joaquin and Fekir who have done quite well. In fact, the Frenchman has been in top form. He has netted in each of the last three league games, scoring seven times in 20 appearances so far. That's just two less than he managed for Lyon the whole of last season.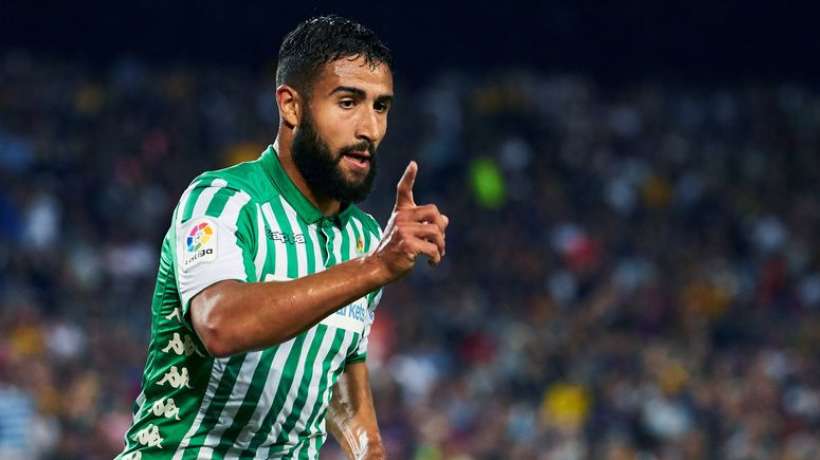 📊 N.#Fekir vs Mallorca
78 ballons ♻️
1 but ⚽️
44 passes réussies (94%)
4 passes en profondeurs
4 centres (1 abouti)
4 dribbles reussis (/5) 💨
1 penalty obtenu
12 duels gagnés (/16) 💥😱
4 fautes subies
3 interceptions
2 tacles réussis
Homme du match
https://t.co/nJnIsf4RNU
At a time when top Premier League sides like Arsenal and Manchester United are carrying out a rebuilding job, the Lyon-born midfielder would have been an ideal signing for either side. Instead, he has found himself at a club struggling to hold on to a mid-table place in La Liga. That's a sharp contrast to what filing out for a top European side would offer. Antonio Conte totally revamped Inter's midfield this season. Bayern Munich, Borussia Dortmund, even Barcelona could use a quality attacking midfielder like Fekir.
But the 26-year-old chose to low-ball himself. Why he'd prefer moving to Betis rather than stay on as captain of Lyon is difficult to understand. One would expect that if he wanted to make a move, it should be to a bigger team.
It's a fact that the best players in the world want to play for the best teams. The reason for that is simple, they'll have a chance to play with the top players and achieve great success in terms of silverware. That also explains why players who turn out for clubs like Real Madrid usually wind up with winners' medals in several competitions. Generally, the club signs the top dogs. With all due respect to Real Betis, Fekir deserves to play for a bigger club at this point in his career.
Hopefully, he has realised his mistake now and is ready to move up once there's an opportunity. For most clubs, another major rebuild will take place in the summer. Together with his agent, Nabil Fekir should be looking at his next destination. That's if he intends to add any more silverware to the World Cup he won with France in 2018.