Is Matic experiencing career revival at United?
The Serbian is bringing in a newfound coherence to the Red Devils midfield...
Manchester United have a midfield crisis. There is no hiding away from that. Paul Pogba's ankle troubles see no end while Scott Mctominay was a shining light in the middle of the park until he suffered injury. Andreas Periera is simply not good enough and his Brazilian counterpart Fred is giving it all to hold the fort, but his valiant efforts are just not enough. James Garner isn't deemed ready by manager Ole Gunnar Solskjaer. In comes the once outcast Nemanja Matic to shine the brightest in this time of darkness...
Matic was out with injuries from October to mid-December. Even before his treatment table woes, the Serb was used as a bit-part player by Solskjaer having only played a total of 160 minutes Premier League football. Everyone expected Matic's minutes to be reduced this season, but not to this extent.
But now it's simply a case of needs-must for Solskjaer. Matic and Fred aside, there are no senior, fit, midfielders for the Baby Faced Assassin to utilise. The Norwegian experimented (and failed, again) with Periera in a double pivot - but learned his lesson quickly as Manchester City stuck three past the Red Devils in 45 minutes.
Before the derby, the United #31 had done nothing to be dropped. He put in a solid performance up at Burnley, secured a clean sheet at Wolves and was amongst the Red Devils' better performers at Arsenal. Matic came on at half time against Pep Guardiola's men. Immediately United looked much more assured. That substitution could be the turning point for the 31-year-old.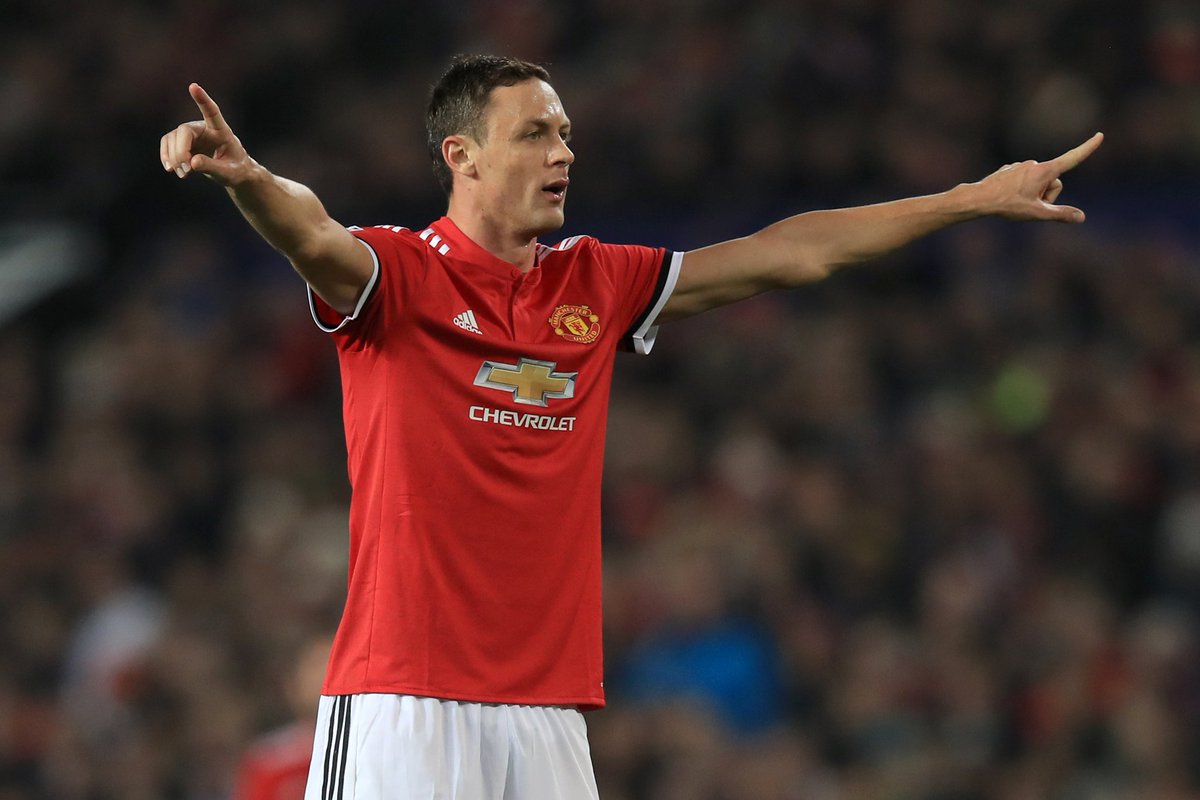 In 2020, Matic's impeccable form has continued. United have kept three clean sheets in the last four games the ex-Chelsea man has started. Before that, the Red Devils had only kept four in the last 17.
Ironically, perhaps the injury did Matic the world of good. The Serb no longer looks exhausted as he had previously. It wasn't that long ago when Matic was losing track of his runners and missing interceptions - two things he was supposed to be good at. Sure, he may never operate at the highest level again but over the last few weeks, we're beginning to see signs that the midfielder can still perform at a standard that can help this youthful United side on their journey forward.
Matic can always be counted to hold his midfield partner's hand and protect his centre backs (both aerially and positionally). We're talking about a player who is excellent in spotting and plugging in holes in the defensive shape, heck, that's practically a requirement if you're to become a Jose Mourinho fan favourite...
Mourinho: "I like Nemanja [Matic] because he offers his team everything I like from a midfielder - stability, simple solutions, balance. He gives protection behind attacking players, for them to show their talents." [Mourinho told Serbian outlet Mondo]
Basically, Matic does the simple things well. He was never the greatest passer but the ability to keep it simple, recycling and distributing the ball to more technically gifted footballers is what he's good at. We've seen that on display since he reintegration back into the starting line-up and United are reaping the rewards.
The Serb isn't perfect, mind. Despite being excellent at shielding the ball, there's always been a tendency to overdo it. Matic will sometimes get caught in possession far too easily while his lack of mobility allows him to be easily pressed. His range of passing is rather limited, too.
That said, even with his flaws and age, Matic is suddenly a key player for United again, albeit in the short-term. McTominay and Pogba are both out till February with plenty of football to be played before and after their return. With his minutes managed correctly, Solskjaer will still get a tune out of their £40million man...