Is Raheem Sterling Manchester City's MVP?
Raheem Sterling could be the difference maker for Manchester City in the Champions League this season.
When Pep Guardiola moved to Manchester City three seasons ago, long-suffering fans anticipated good times. His success at Barcelona and Bayern Munich promised as much. But not even the most optimistic Sky Blue fan could dream their club would dominate English football so comprehensively. Yet, for all his domestic success, Guardiola has thus far failed to achieve his most important goal: winning the Champions League. Like the manager himsefl, Pep's roster is stacked to the heavens with imported talent. When Kevin de Bruyne is injured, Bernardo Silva steps up. When the Portuguese runs afoul of FIFA's social media police, there is Riyad Mahrez. But it's an Englishman who may hold the key that unlocks the door to European glory for the Citizens.
Last season's Champions League capitulation to Tottenham was wholly unexpected. City defeated Spurs home and away in the Premier League. A reversal over the two legs was unthinkable. The 1-0 defeat in North London wasn't too concerning, especially with Harry Kane lost for the return leg, Spurs fight and determination at the Etihad was another matter. Their 4-3 victory stunned the English champions. When VAR ruled against City twice in the match, however, it was fair to say luck wasn't on their side. You need a break here and there to win the Champions League.
You also need a player like Raheem Sterling who scored a brace in the match, more than doing his part to hold off the LilyWhites. His impact continues in 2019/20. The England international often makes his own luck.
He began this season with a bang. The 24-year-old scored in the Community Shield and has added six in league play. His importance in Guardiola's team cannot be minimised. The biggest statement came on Tuesday night.
An easy fixture on paper turned into a difficult match when Dinamo Zagreb turned up for a Champions League game. The Croatian side proved difficult to break down. The game appeared destined for a goalless draw. With Kevin de Bruyne injured, City lacked inspiration.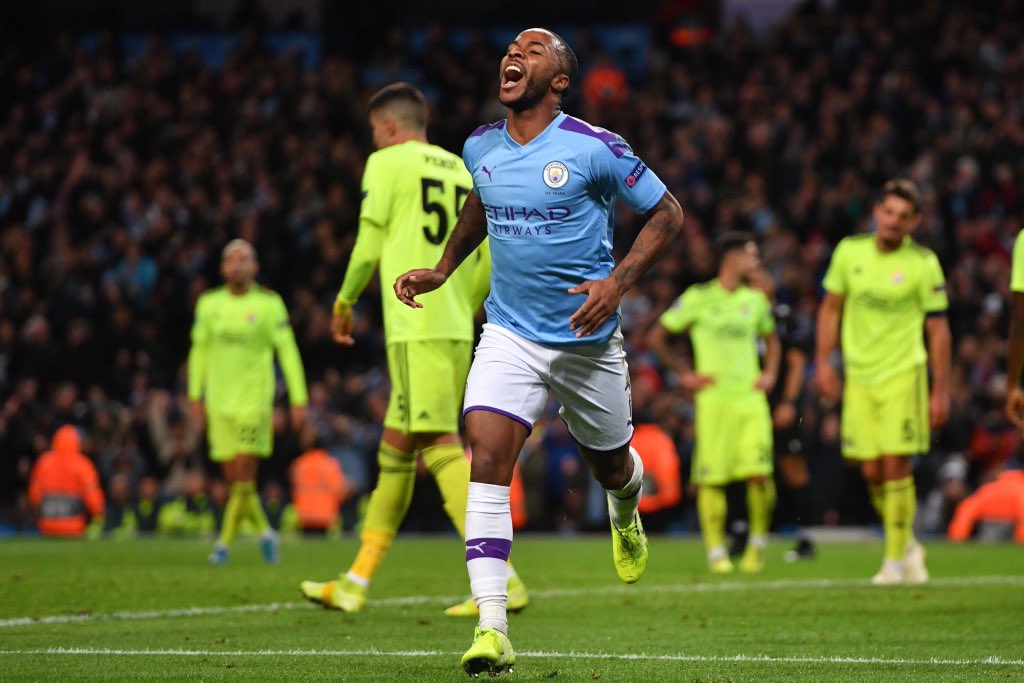 📊| Sterling Stats:
Raheem Sterling has been directly involved in 19 goals in his last 16 home appearances in the Champions League for Manchester City.
⚽️ 11 Goals
🅰️ 8 Assists
https://t.co/iB0Q01G5Da
The in-form Riyad Mahrez and Bernardo Silva flanked Sergio Aguero. Sterling was on the substitute bench. With the hour-mark approaching, Guardiola introduced his new talisman. The former Liverpool man did not disappoint. His impact on the game was immediate. City ratcheted the pressure on the Dinamo defenders. It wasn't long before the deadlock was finally broken.
Sterling then glossed his performance by setting up Phil Foden to seal a 2-0 win in the final moments. His contribution showed just how much he's grown under Guardiola's tutelage.
A mature Sterling is desperately needed this term. Jurgen Klopp is keeping his word to Liverpool fans, ensuring the Reds remain perfect in the Premier League even though their Champions League title defence is unsteady. As the Merseysiders were last year, City is now pressed to win every match just to remain within five points of the leaders.
The Champions League knockout rounds will increase the weight on City's back in February. The Sky Blues desperately want a European Cup but are not prepared to sacrifice their Premier League crown to obtain it.
After failing to break through on the continent for three years, City need a difference-maker. Lionel Messi and Cristiano Ronaldo played that role for Barcelona and Real Madrid. Divock Origi came off the bench to do the job for Liverpool last season. The two Ballon d'Or winners each have a century in Champions League goals. The young Belgian preferred to be in the right place at the right time. Luckily for Guardiola, Sterling can do both.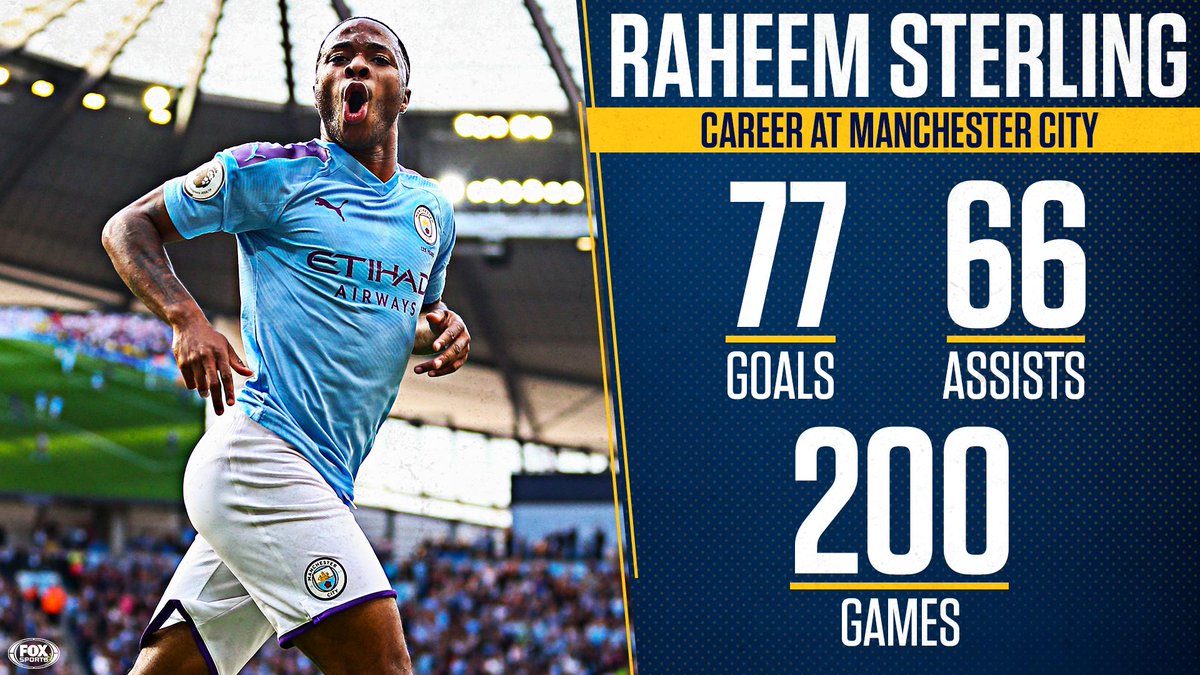 200 Man City games and counting for Raheem Sterling. 💯💯
His return since making his debut 4 years ago... 👏👏
https://t.co/mEpBLj88cm