Is Sadio Mane an heir to the Ballon d'Or?
Can the Senegalese star raise his game to yet another level?
Lionel Messi and Cristiano Ronaldo come to mind whenever prestigious individual awards are debated. Like Godzilla and King Kong, the two goal-beasts annihilated all other footballers' stats for a decade when it came to the Ballon d'Or and similar accolades. Then in 2018, fans and media craved someone new. FIFA and UEFA complied, handing all their top awards to Luka Modric. In 2019, both superstars responded with stellar seasons. Messi's stand out. The Argentine fully deserved to win his sixth Ballon d'Or. At 34, and off to a poor start to the 2019/20 campaign, it's difficult to see Ronaldo matching him in 2020. That opens the field to new candidates. One should be Liverpool's Sadio Mane.
A steady contributor for the Reds under Jurgen Klopp, the Senegalese stepped to the fore in 2018/19, matching teammate Mo Salah and Arsenal speedster Pierre-Emerick Aubameyang with 22 Premier League goals, earning a share of the Golden Boot. This season, he leads the Merseysiders with eight goals. His presence in the attack is a massive boost for Jurgen Klopp's side. Arguably the most influential forward in the Reds' front line, his work can't be written off. When Mohamed Salah was injured in the Champions League final against Real Madrid, two seasons ago, Mane picked up the torch, scoring for Liverpool in defeat. Coming back stronger, as a better player, strengthened the squad and helped deliver a sixth European Cup to Anfield last term.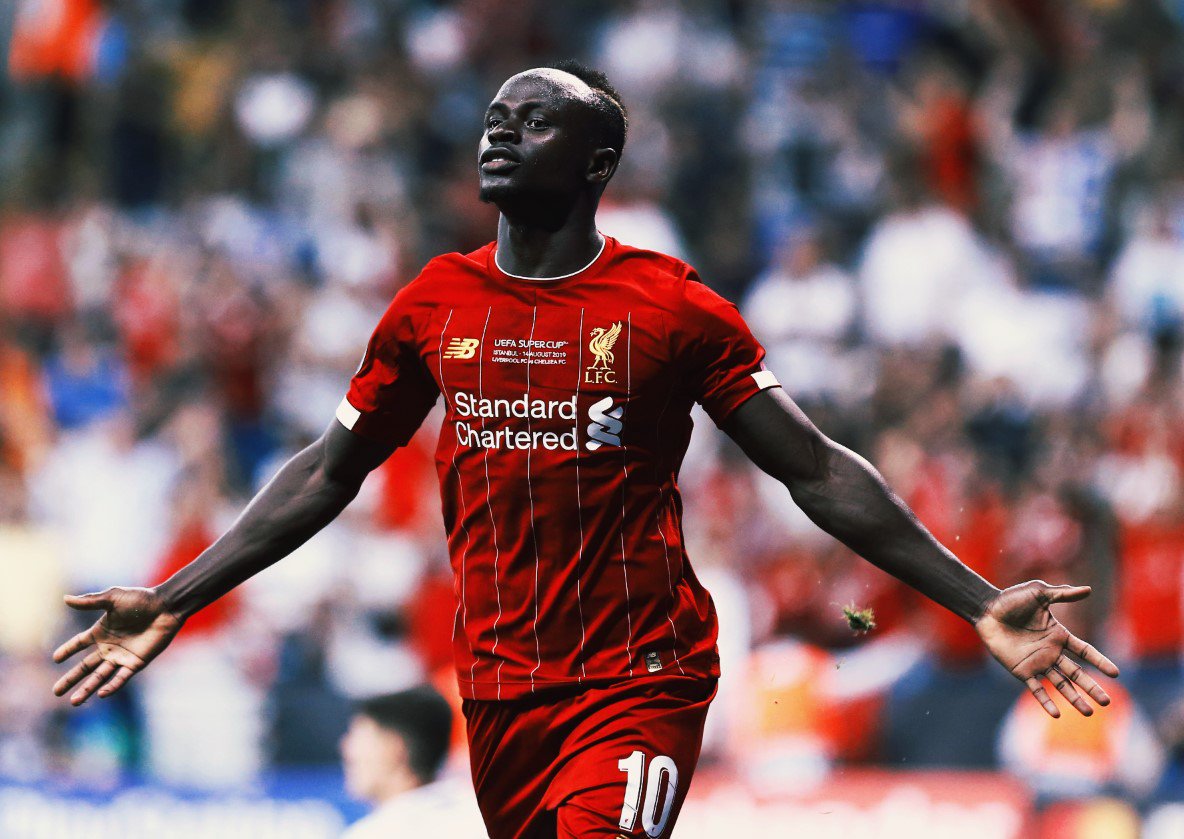 ✅🇸🇳 The first Senegalese player to score in a Champions League final.
✅🇸🇳 The first Senegalese player to score in a Super Cup final.
Sadio Mané breaking records for fun. ⚽🔴
https://t.co/Z1SaDN1sRw
His goals are crucial to Liverpool's Premier League title bid in 2019/20. Unbeaten with 13 wins in 14 league matches, the Reds are trampling over the English top-flight like it was Tokyo. Their eight-point lead over nearest rivals, Leicester City, and 11 above defending champions Manchester City, are leaving the competition in ruin. Their first title in the Premier League era seems assured even with two-thirds of the campaign remaining. They would not be there without the clinical African.
In terms of ability, Mane is world-class. Real Madrid showed interest before finally opting for Eden Hazard in their quest to replace Ronaldo. The Belgian's injuries have kept him from making the desired impact. Are the Merengues experiencing buyer's remorse?
Mane is useful on and off the ball. When in possession, he's an absolute cracker. Lightning pace, sublime anticipation and positioning make him a constant danger. Add his dribbling skills, composure, strength, and stamina and he is a complete player. Klopp is very lucky to have Mane in his attack.
Mane is just as useful tracking back as surging forward. He tackles and dispossesses opponents regularly. In Klopp's defensively responsible system, he isn't going to score 40 in a season. He will score 20 consistently and make his mark against top clubs as well as minnows. He's not a flat-track bully. When things aren't going well, Mane usually steps up to save the Reds. What else can they ask?
There are more glamourous contenders for the Ballon d'Or. Neymar sulks in Paris, however, while Kylian Mbappe remains a work in progress. Hazard hasn't convinced his doubters at the Bernabeu. With the most promising members of the new generation working through personal issues, Mane is poised to reach the podium should Messi and Ronaldo finally accept their curtain calls.