Will Sam Gallagher leave Southampton following Hasenhuttl's broken promise?
Sam Gallagher nearly left Southampton after Nottingham Forest and Swansea City made loan requests in January. New Saints manager Ralph Hasenhuttl blocked the deals. He wanted Gallagher in the first-team due to the Saints' profligacy and injury woes in attack.
The South Coast club remain caught in the relegation battle, sitting two points and two places above the drop zone with eight games remaining. They've scored one or less goals in 63% of their Premier League games. That percentage dips below 50% if you begin counting when the Austrian took charge.They've struck for multiple goals in eight of his 15 league tilts. Still, Shane Long and Charlie Austin total three goals between them. Despite their impotence, Gallagher remains on the periphery. He must resent his new boss after the broken promise.
No future
The 23-year-old joined Southampton from Plymouth in 2012. He rose through the youth ranks to the first-team in 2013/14, making 25 appearances in all competitions, mostly as a substitute.
Gallagher amassed less than 500 minutes of playing time in the past five years for Southampton. The Crediton native undertook loans to MK Dons, Blackburn Rovers and Birmingham City. More often than not, that many assignments away indicate a player has no future with his parent club.
The former England U20 international waits behind Michael Obafemi, Shane Long, Charlie Austin and Danny Ings in the pecking order. Hasenhuttl sending Gallagher on for seven minutes after keeping him at the club is more insulting than not playing him at all.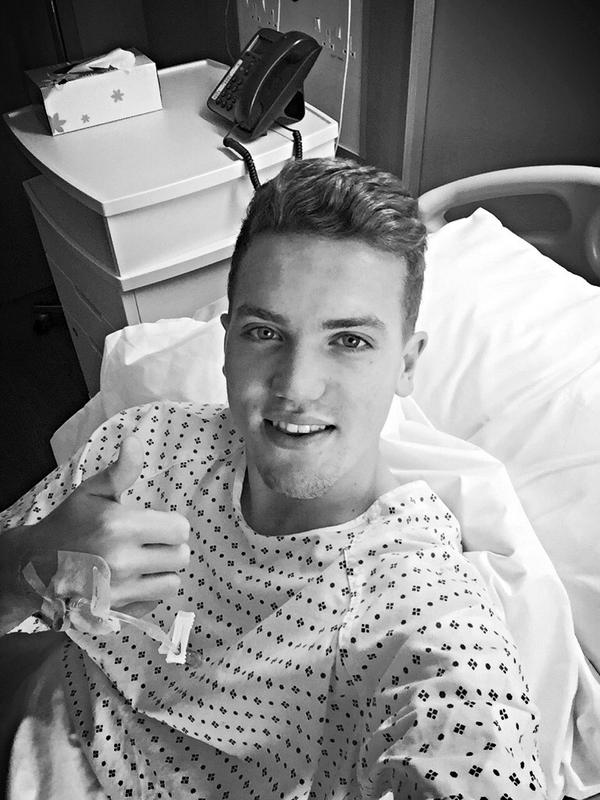 Operation this morning went nice and smoothly! Can't wait to get back in the road to recovery😄 ⚽️
http://t.co/L3zTQK2ZUO
Injury to blame?
Gallagher was a hot prospect in 2013/14, making 20 appearances in all competitions, attracting interest from Chelsea and Tottenham. He signed a contract extension with Southampton near season's end. Then a serious knee injury nearly derailed his career.
The centre-forward was sidelined over the summer, briefly returned to training in September but was forced to undergo surgery in October. He finally returned in February 2015, spending the season with the reserves. All told, he didn't return to the first team for four years.
Gallagher failed to score in 15 appearances for MK Dons in 2015/16 but netted 12 goals in 47 games for Blackburn Rovers during the following campaign. Last season, he scored seven in 34 games for Birmingham City but needs regular minutes at one club to develop his game.
Stagnation
There's little benefit to Gallagher playing reserve football for Southampton. Nor is there any point to filling a handful of minutes in the Premier League. With only one goal in 21 top-flight games, the 23-year-old might be best-suited for the Championship next season, where he's found 28 strikes in 50 matches.
Gallagher should find suitors in the summer unless the club stands in his way again. If they're relegated, So'ton will sell its high earners and build a squad with academy graduates. If they stay up, however, Hasenhuttl likely won't use him.
The 23-year-old can let the season play out before deciding but, as it stands, Ings is first-choice to lead the line with Austin and Long backing him. It's plain to see. If Hasenhuttl claims otherwise, Gallagher can only think, 'fool me once, shame on you...'