Is Scott Parker the right man to bring Fulham back up to the Premier League?
Fulham's fate will be sealed tonight if they do not defeat visiting Burnley. The Cottagers currently sit on 27 points. The Clarets are on 36. Anything but victory will leave them at least ten points adrift their opponents, not to mention the other two clubs still within reach, Brighton and Southampton, with just three matches and the commensurate nine points remaining to them.
For most, claiming all the points in this evening's tilt will only postpone the inevitable. Still, stranger things have happened. In 2014/15, Nigel Pearson lifted Leicester City from the mire with 10 points in the Foxes final four matches and the next year, albeit without him, they were Premier League Champions. But let's assume the worst, that Fulham are going down. Rewind two years and you find them in an almost identical situation, relegated from the Premier League with Scott Parker in charge. The question then? Is the relatively inexperienced 40-year-old the right man to once again lead them back to the top flight next year?
Regardless of COVID, managerial lifespans are shorter than ever despite the proven fact that patience yields results. Liverpool manager Jurgen Klopp needed four finals to finally deliver silverware to the Kop and another year to put an end to their Premier League hoodoo. This season, Ole Gunnar Solskjaer finally guided Manchester United to a final after a similar four failures and, next season, Norwich City returns to the top flight with Daniel Farke still in charge after winning a second Championship crown in three years.
Promoted clubs often struggle the following season and don't give their managers time, ignoring that the squads frequently overachieved in the first place. You only have to look at Burnley's record under Sean Dyche to see that resisting the urge to push the panic button can have long term benefits.
However, Fulham are not a club known for their patience. The Cottagers have burned through 13 coaches in the hot seat since 2007.
When Parker took over as caretaker manager two years ago, the club was all but relegated. While he couldn't alter their fortunes, Chairman Shahid Khan stuck with him, naming the Lambeth native permanent manager that summer. Having purchased the club just six years prior, the Pakistani-born American's choice wasn't made from sentiment even though the former midfielder's 486 senior matches included 119 with Fulham. Given Parker's lack of impact in a custodial role, it was a brave decision to retain him, but one that paid off when the former Chelsea midfielder brought promotion at the first time of asking via a 2-1 playoff victory over Brentford at Wembley last August.
Admittedly, the COVID delay left Khan with no time to search for other coaching options before the 2020/21 campaign began. Nevertheless, Parker was awarded a three-year contract.Just a year in, though, a return to the Championship fuels rumours the deal will be terminated.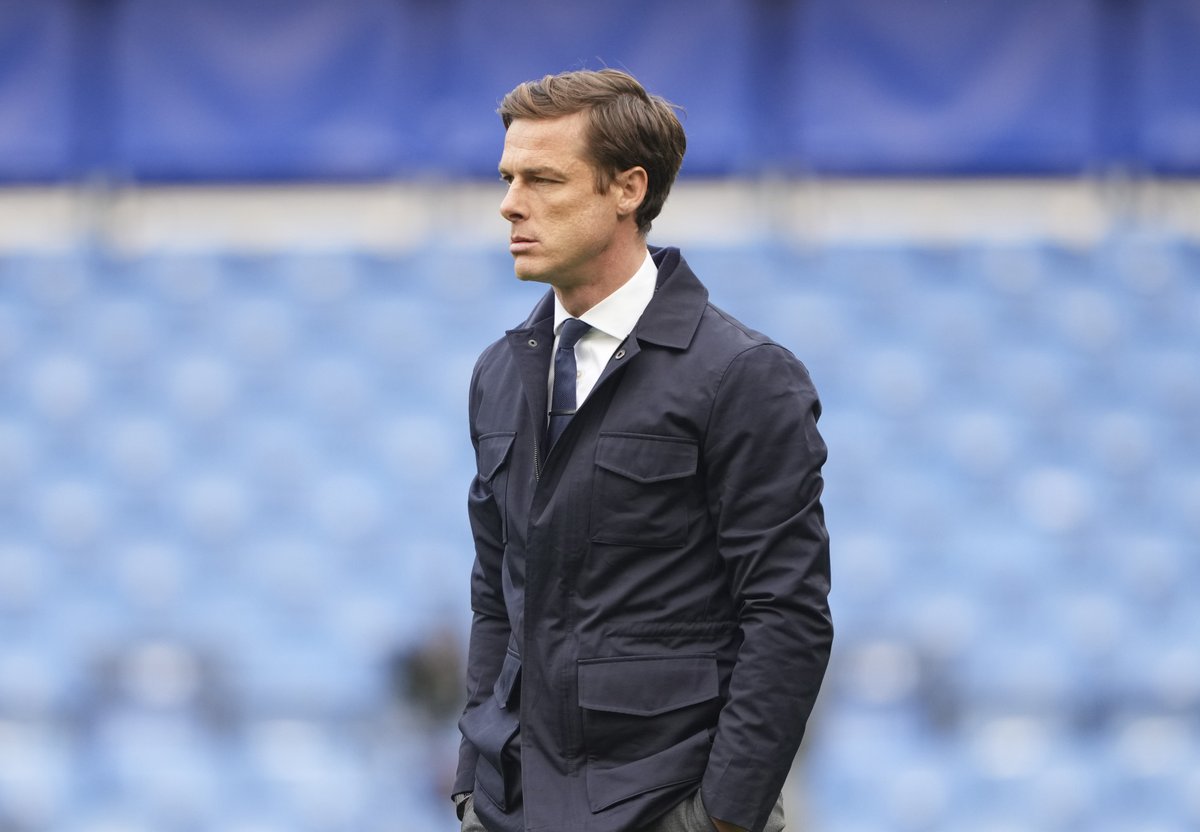 Scott 👔💬
"These are games we need to win, and we'll do everything in our power to win. We've got four games left, and we need to win all four."
#FULBUR
https://t.co/bFApJ7gYgw
In preparation for Fulham's previous last spell in the Premier League, Khan spent big on a host of new players with Premier League experience to no avail. The Cottagers were abysmal defensively, leaking 89 goals.
This time, Fulham came with a different approach. Signings were made but, rather than significant investment, the promotion-winning squad was supplemented with loan players. Three wins in six to start the New Year offered hope of survival with Fulham climbing above the relegation places. But the momentum quickly evaporated, coinciding with relegation rival Newcastle's upturn in form.
There are big decisions to be made over the summer if Fulham intend to bounce back once again. First and foremost, the owner must determine whether the manager has made sufficient improvement to remain in charge.
As a player, Parker was disciplined and team oriented. He has moulded the squad in his image, not entertaining any stars with a sense of entitlement. His approach resulted in a much tighter rearguard which has only conceded 45 times this term. Unfortunately, he may have over corrected. The Cottagers are woeful in attack, striking only 25 times in 34 matches. Only already relegated Sheffield are more impotent.
In the league, Bobby DeCordova-Reid's five goals make him the club's top scorer. That should tell you all you need to know. Last year's talisman Aleksandar Mitrović, who won the Championship Golden Boot with 26 strikes, has been exiled to the periphery in the top flight. Left out of the starting 11 for the majority of the campaign after struggling early, he's only been able to put balls past goalkeepers three times. Should Parker have shown more patience with a proven scorer? If the Fulham braintrust decide that is the case, they have every right to wonder why they should show patience with their manager.
Scott Parker unfazed over speculation about his future as he tries to pull off the great escape
https://t.co/xiy2ZSIlZy
Overall, Fulham competed much better in this Premier League season than their last. They've displayed greater resilience. Will that be enough for the club to give Parker the time to add enterprise to the list of his squad's character traits?
It isn't like he is unwanted elsewhere. In recent weeks, he has been linked with another former club. Some pundits tout him to replace Jose Mourinho at Tottenham. Bookmakers list him as the fourth favourite to be the next manager in North London. In the face of that, Fulham themselves haven't confirmed whether they intend to stick with the former England international.
Although the Cottagers are more competitive this season, they remain two victories shy of the seven they tallied two years ago. They've also folded just when they came within touching distance of safety, picking up one point from their last six games.
A decision on Parker's future is likely to be made once Fulham's relegation is confirmed. Ultimately, he hasn't been able to achieve any more with a full season in charge than he did in a handful of matches in 2018/19.