Is this Neymar's last chance for glory at Paris Saint-Germain?
Neymar playing his last Champions League for PSG?
As a teenager, Neymar shot to fame during his amazing spell with the Brazilian side, Santos. Attracting Barcelona with his skills, the attacker sealed a dream move to Camp Nou in 2013. While the Catalan giants weren't the only suitors interested in the prodigy, his addition to the squad meant the Blaugrana had struck gold.
Settling in at Barca was relatively easy. After all, Neymar would be joining a team jam-packed with top-class talents in pretty much every position. The Brazil icon formed a formidable attacking trident alongside Lionel Messi and Luis Suarez. At the time, the Argentine was widely regarded as the best in the business, while the man from Uruguay compatriot was at the peak of his powers. No defence could contain their strength as the Catalonian's went on to rule Europe in 2015 - defeating Champions from the other big four leagues en-route. Barca would win the continental treble, consisting of La Liga, the Copa del Rey and Champions League. As for Neymar, he'd wrap up the year finishing third in the Ballon d'Or voting behind Cristiano Ronaldo and his teammate, eventual winner, Messi.
Now an integral part of arguably the biggest club on the planet, Neymar was destined for Camp Nou greatness. The club and its fans fell in love with him head over heels, without knowing how he truly felt for them...
Many regarded Neymar as Messi's heir when the Argentine finally bid farewell. However, things changed after being the protagonist of La Remontada in 2016. In 2017, Paris Saint-Germain came hard for the forward, triggering his release clause somewhat unexpectedly.
Although left heartbroken, Barcelona needs to understand football isn't all about loyalty. Neymar is well within his rights to chase personal achievements and make a name for himself elsewhere. He was under Messi's shadows throughout his four-year spell at Camp Nou. Regardless of his brilliance, Messi would take all the credit. However, things would be different at PSG as he'd be the focal point. Moreover, lifting the Champions League with the Parisien outfit would undoubtedly increase his chances at winning major individual awards. Unlike at Barcelona where he'd have to wait for his turn, PSG offered more immediate promises.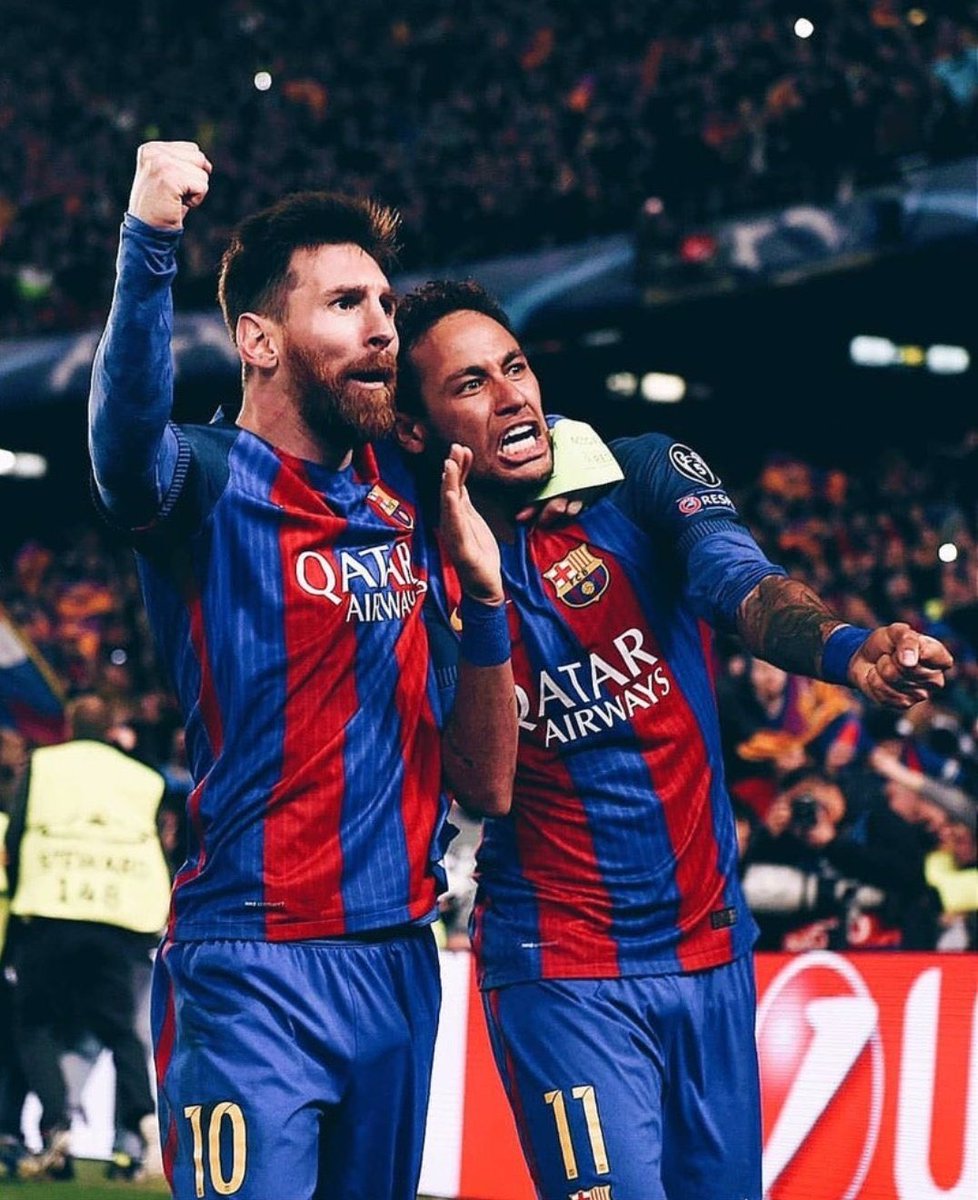 Everyone knows that Neymar wants to return to Barcelona. I don't need to refer to any journalists or newspaper in order to back up my claim. It's crystal clear. He said it a few months ago himself, nothing has changed. Nasser Al-Khelaifi from PSG is the main obstacle, always been
https://t.co/rNHW1nLjFR
However, Paris hasn't been a bed of roses or a land filled with milk and honey as promised. Although Neymar enjoyed an excellent debut season winning the domestic treble, the club hasn't surpassed the Champions League quarter-finals during his spell in the French capital.
Since he hasn't achieved his aim, Neymar has revealed his wish to reunite with his former employers. Moreover, Ousmane Dembele, who was bought to fill his void, hasn't performed up to expectations. It's obvious that neither of these former acquaintances has completely moved on.
With each passing transfer window, the pair are heavily linked together. Last summer, things went a step further as talks actually took place, though eventually, the negotiation would break down. With the way things are panning out, Barcelona will go all-out to bring Neymar back to the Camp Nou this summer. In the end, they'll eventually find a way back to one another.
Alas, for Neymar, this season feels as though it's Neymar's last to deliver the biggest prize in football to PSG. The club are hoping to break their early knockout round jinx, with their Brazilian icon returning from injury at just the right time. The 28-year-old has a huge opportunity to leave on a high.
Aided by Kylian Mbappe, Angel Di Mari et al, PSG should certainly be thought of amongst the favourites, though Borussia Dortmund will have plenty to say about that. If, somehow, Neymar fires his side to glory, he'll reaffirm the belief that he is the true heir to the Messi/Ronaldo throne...