Is Tristan Borges set for great things?
Borges already made a name for himself in the Canadian Premier League. The best is yet to come.
The Canadian Premier League's inaugural season kicked off last year. The seven teams attracted reasonable crowds, established a decent standard of play and set solid foundations for the fledgeling domestic league.
Professionals from around the world flocked to the league. While there were no huge names on display, there were certainly a number of high standard ballers to give the league a little gravitas. There was Michele Paolucci, who had spent most of his career in Serie A and Serie B, turning out for clubs like Juventus and Udinese before joining Valour FC. Congolese international Dominique Malonga banged in goals for Elche and Hibernian, while Julian Buscher had MLS experience with DC United. Both turned out for Cavalry FC.
The player who impressed most was one few would have suspected, a young midfielder named Tristan Borges. Before signing for Forge FC, Borges' only senior experience was a handful of games with Sigma FC, a club competing in the largely amateur Ligue 1 Ontario.
Only 21, Borges looked assured and comfortable in the Hamilton side's midfield, competing against players with hundreds of games under their belts. After debuting in the inaugural CPL fixture, Borges kept his place and the goals began to flow. Over 27 games in all competitions, Borges hit 13 and made five assists. Slotting into the midfield line beside vastly experienced club captain and Canadian international, Kyle Bekker, Borges showed his versatility, using his technical ability to pick out defence-splitting passes and physicality and stamina to help his team in defence.
His performance was key to Forge's victory in the inaugural CPL finals, with Borges scoring in the 2-0 aggregate victory. His season capped off earlier this month when Borges joined up with the Canadian national team, only the second CPL star to earn a call-up. Appearing as a substitute against Barbados, he fired a shot just over the bar.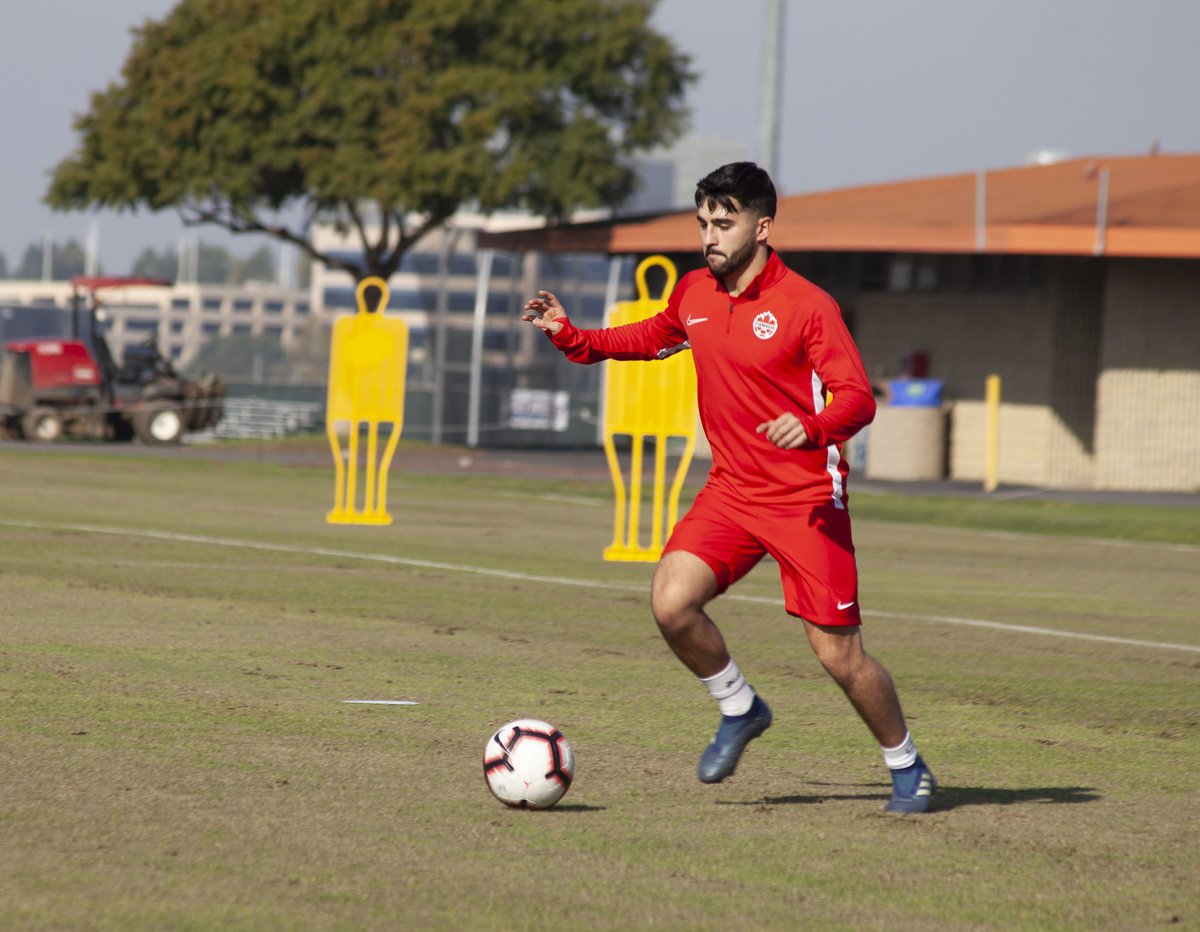 His decision to remain with Forge for another season is an interesting one, revealing his maturity. Signing for a Major League Soccer, Mexican or European side would surely have curtailed his game time and stalled his development. Staying guarantees him a few dozen more first-team games, including a chance to play in CONCACAF competitions. Regular playing time can only help his status with John Herdman's national squad as well. No doubt his future lies outside Canada, with a bigger club, but there is plenty of time for that.
The Toronto native is only fulfilling his promise. Appearing in the national set-up since the age of 16, Borges was on the books at Toronto FC before a move to Eredivisie side Heerenveen FC, but his story illustrates how effective Canada is becoming at developing national team players. In past years, a player of his talent might have gone unnoticed, languished in an amateur league or thrown himself to the mercies of the dubious collegiate development system. Through the CPL, he has a chance to prove himself at senior level while developing his game.
The benefits go both ways. Canadian soccer fans have a golden boy to look forward to, a young, domestic player who works hard and scores goals. When he does move on, Forge will net a sizable fee for their work with him.