Is Vivianne Miedema the best striker in women's football?
Vivianne Miedema was named PFA Player of the Year in April after scoring 22 goals and making 10 assists in 19 games and leading Arsenal to the Women's Super League title. There were big expectations of Miedema when she came to England and she's fulfilled her prophecy in only her second season.
Described as 'one of the best young strikers in the world' when she joined Arsenal in 2017, Miedema is now staking a claim for being one of the best strikers in women's football after her antics in England – 26 goals in 28 WSL 1 games over two seasons.
The 22-year-old already has 160 career goals in 161 domestic games for SC Heerenveen, Bayern Munich and Arsenal, while winning her third league title and sixth major honour for club and country. Miedema already boasts a career many would envy, and she could play for another decade before retiring.
Rose to prominence as a wonderkid in the Netherlands
Miedema signed for Heerenveen as a 14-year-old in 2011 and made her debut aged 15. The striker went on to score 10 goals in 15 league games. She netted 27 goals in 25 games the following season (2012/13) and a staggering 41 goals in 2013/14. Her outstanding form in the Netherlands of three years (78 league goals in 66 games) led to a move to Bayern Munich where her career really took off.
In three years at Bayern, Miedema won back-to-back Bundesliga titles and notched 35 goals in 50 games for her troubles. She was only 20 years of age when Arsenal came knocking and had a lot of pressure to perform. Miedema proved her worth, however, and could become one of the all-time greats in women's football if she doesn't let up.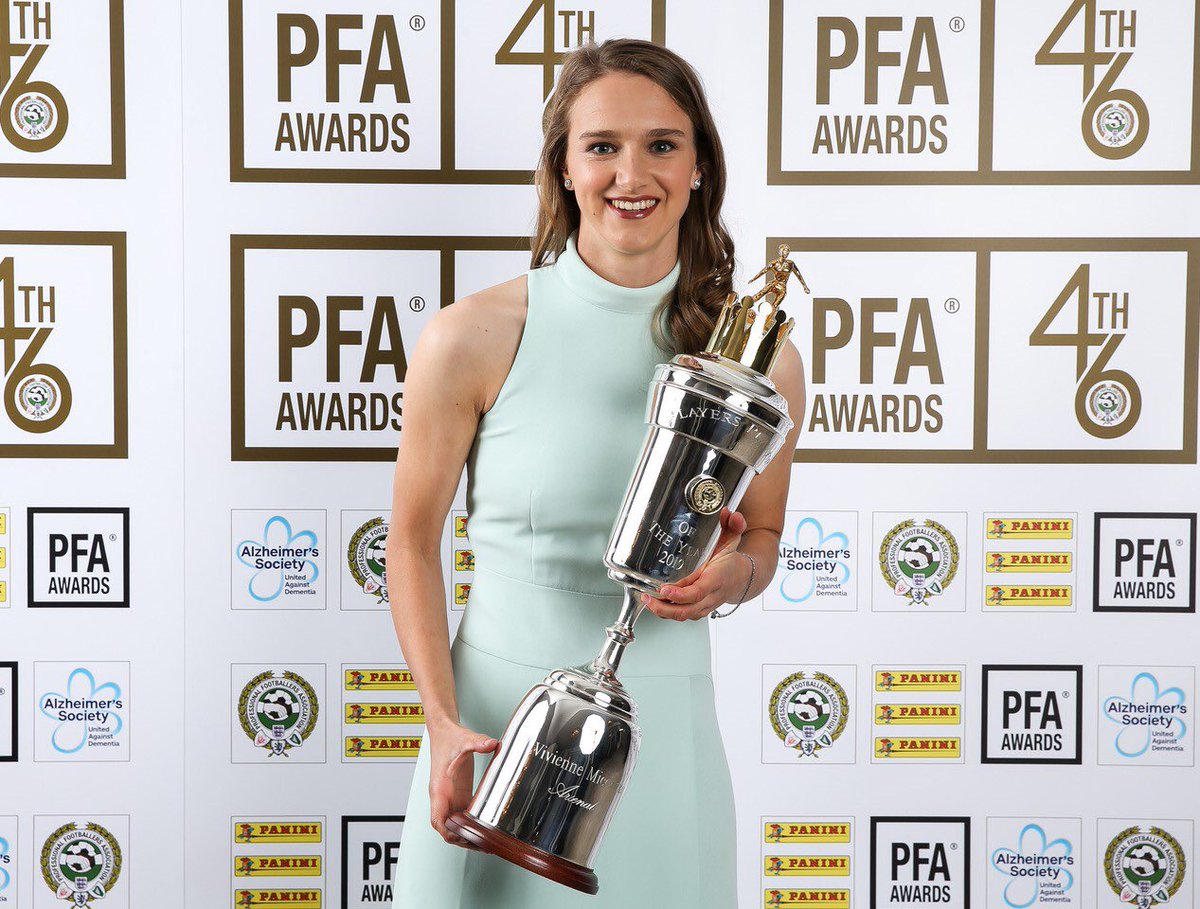 The complete forward
Miedema is ruthless in front of goal, decent in the air, has excellent off-the-ball movement and is adept at creating chances for her teammates. If she has a weakness, it would be her lack of pace, but the forward frequently beats the offside trap by catching the defence flat-footed.
In possession, she has quick feet to beat her opposition and good composure in one-on-one situations. There aren't many cooler heads around than Miedema in the final third, and it's led to her dominating on the international stage not just the domestic one.
Soon to be Netherlands' all-time top-scorer
The prolific centre-forward has 57 goals in 68 games for the Netherlands national team – two fewer than the country's top scorer Manon Melis (59). Miedema could break that record at the 2019 World Cup in France this summer and stands a good chance of breaking Sherida Spitse's appearance-record (156) too.
Miedema, who made her Netherlands debut as a 17-year-old in 2013, has averaged 11.33 international appearances-a-year. She could beat Spitse in eight years, fitness and form permitting, which would be nothing more than she deserves. The 22-year-old has already won two major honours for her country – U19s Championship (2014) and the European Championships (2017) – so what will her trophy cabinet look like she hangs up her boots.
There aren't many players who have been prolific in three different countries and their national team at such a young age, but Miedema isn't just any player. She should go down as one of the best to grace the women's game when she calls it quits, likely breaking every scoring record imaginable.