Has Roberto Mancini struck gold in Azzurri midfield?
When Roberto Mancini signed as Italy's manager, the Azzurri were in dire straits. Fresh off a shocking failure to qualify for the World Cup, it wasn't the job for the light-hearted. Since then, he's executed exactly what Gian Piero Ventura was too stubborn to fulfil.
Mancini inherited the best from the current generation, rewarding those to have shone through in club level. While Italian football is lauded for its consistent production of world-class defenders, it's their special midfield depth which is orchestrating the transformation. Indeed, with the unbelievable options the Italy gaffer has at his disposal, there isn't much that can go wrong. Jorginho's the apt deep-lying playmaker, operating in a similar role he does for Chelsea to start attacks from deep. The 27-year-old's creative vision along with depth in his distribution, he asserts total control.
By sitting deep, the Chelsea man allows his other centre midfielders to take their chances and support the attackers. While not the quickest, his game-reading ability along with the knack of intercepting attacks are valuable counters against swift-breaks. Moreover, his penalty-accuracy is unmatched.
If Jorginho brings composure, Stefano Sensi lights the fire. Having recently received the big call-up following his heroics at Inter, Sensi's a bombastic midfielder with the eye for the spectacular. Be it his sneaky movement, tendency to dance past defenders or creative eye in the final third, Sensi's silky nature makes him a wonder to watch.
Thankfully for Mancini, he's growing under a stellar man-manager like Antonio Conte. If these recent months are any giveaway, he'll develop into a more consistent, unpredictable ace to amplify the electricity in Italy's attack. His team-mate Nicolo Barella, is another dynamic package to bring the explosiveness into the attack.
While not exactly similar to Sensi, he does share certain creative traits. Barella possesses an admirable work-rate, contributing defensively as well as having the knack for causing trouble in the final third. Not only does the 22-year-old have an aggressive side with his relentless tackling routines, but he's also a clever man going forward. By positioning himself into prime places to score or create opportunities, he destabilises the defensive shape to allow his attackers freedom.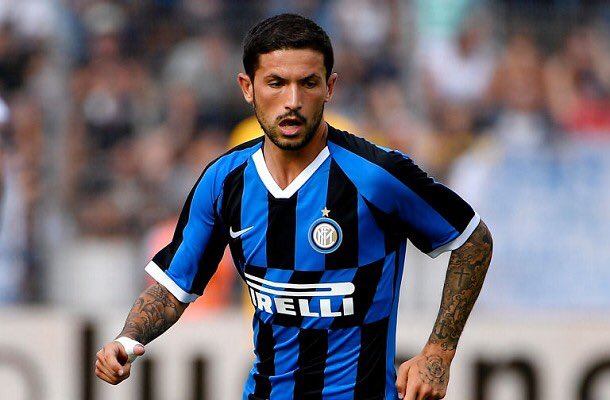 Stefano Sensi
Another part of that Italian midfield & another from Inter Milan.
Sensi impressed at Sassuolo and continued to do so since his move to Inter. Scored a sublime goal against Lecce & will hope to match that contribution for Italy
https://t.co/LVoZy600Ss
This combination ticks all the C"s(control, creativity, composure) needed for results. If it doesn't work, Marco Verratti is there as the experienced head. Granted, the Paris Saint-Germain midfielder likes to party, but on the field, there's no questioning him. His sleek distribution technique, ability to score clutch goals or energetic work-rate makes the 26-year-old a class apart.
He's also experienced enough to thrive during pressure scenarios against the stronger national sides. With Jorginho and Verratti, even the most persistent pressers will find it difficult to dispossess the ball off them. The tenacious Lorenzo Pellegrini is also emerging as another solid option to bring the fight to the opposition.
The youngster embodies the warrior spirit in himself but also possesses the ability to play far forward with his creativity and pace in attack. Nicolo Zaniolo still has his best years ahead, but he's packed with potential to be the creative wizard for the Azzurri. With that spark to waddle through defences and find space for team-mates, the 19-year-old is Mancini's secret weapon.
There's little doubting La Nazionale's defensive structure, especially with the Giorgio Chiellini-Leonardo Bonnucci partnership still going strong. However, their midfield's set up to be the anchor in their future success. With varied, unique options, they can control games, defend deep as a unit and most importantly get the best out of those ahead.
Indeed, Ciro Immobile or Andrea Belotti's scoring exploits are being exposed, while the electric Federico Chiesa and Lorenzo Insigne are allowed more freedom to express themselves. Even Emerson, Alessandro Florenzi can march forward knowing their midfielders have their backs. Italy's core is at it's strongest in the whole decade.
EURO 2020 is shaping up as a heavily competitive affair. Don't be surprised if the Azzurri's midfield is the raving talk of the town this time next year...