Why Jack O'Connell is key to Sheffield United's top-half push
O'Connell has been a warrior at the back.
From the newly promoted teams, Sheffield United has easily been the most impressive. The Blades sit sixth in the Premier League thanks in no small part to an immensely stern defence. Jack O'Connell has been a real force at the back for United and will be key if they are to maintain their push for a top-half finish.
We all love to see goals. Balls flying into the net is what football is all about. A wise man once said, " Scoring is easy, defending, not so much." Keeping a tight, compact defensive unit is an art. Sheffield United are masters of that particular craft. 41 goals conceded in 46 Championship games speak of a side that knows how to silence attackers.
While the Blades didn't struggle to score, they weren't the most exciting side to watch last season. Norwich City (93) and Aston Villa (82) scored more goals than the 78 they managed. If at the start of the term you were asked of the three, the one most likely to return to the second tier, your guess probably won't be far from Sheffield United. After all, this is a team that failed to strengthen considerably in the summer and things were always going to be tougher in Eglish football's top-flight.
Well, Sheffield United, having only conceded eight goals, have the league's joint-best defensive record. And the 5 clean sheets they have kept is second to none. The Blades are yet to drop points after opening the scoring - once they go ahead, you might as well give them the three points. One defender who has been a picture of consistency at the back is that man O'Connell.
Since the 25-year-old moved to South Yorkshire from Brentford in 2016, he's been sublime. The 25-year-old plays with a kind of assurance that is uncommon in some defenders. Standing at 6'3, he is a big man and is practically unbeatable in the air. The Englishman has won 88% of his tackles, made 62 clearances, won 52 of his 78 aerial duels and has played every minute of action. The stats don't lie; there is no denying his importance.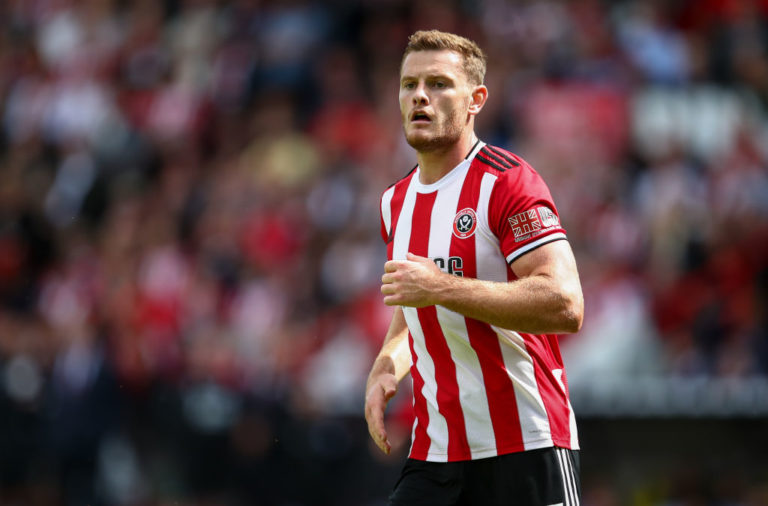 Jack O'Connell this season compared to 5 CBs in England squad:
Clean Sheets: 5 (1st)
Goals conceded: 8 (1st)
Tackles: 8 (2nd)
Interceptions: 16 (=1st)
Clearances: 62 (2nd)
Blocks: 5 (=2nd)
Aerial battles won: 52 (1st)
No England call-up... 🤔
#twitterblades #
sufc
#
ThreeLions
https://t.co/uhB9hhfQlR
Chris Wilder sets up his side such that the wide centre-backs help out the wing-backs to create overloads on the flanks. O'Connell, while playing on the left, consistently goes about his business effectively. He reads the game extremely well and knows when to venture forward and when to sit back. He isn't the quickest around, but hardly gets himself in a position where he can be exploited due to his footballing brain.
O'Connell is a leader on the pitch. He wears his heart on his sleeve, giving a 100% week in week out. Sheffield United might defend as a unit but you'd look at O'Connell and single him out as the most important of the bunch.
Survival must have been what was foremost in Sheffield's mind prior to the season's start, but 11 games in, the Blades have shown they can mix it with the best. They ran out 3-0 winners over Burnley in their last fixture and you don't need to be told confidence is sky-high around Bramall Lane. Surely a top half finish is possible. Wilder would stress that safety remains the priority, but looking at United right now, it's the very least they could achieve.
They are a strong, resilient side, built on a tough defence. Usually, the problem with teams like this is in attack, but this Sheffield side has goals in them. Granted, there will be tougher tests as the season progresses, if they continue in this manner, though, the wins over Arsenal and Everton would be a sign of things to come...