Jack Rodwell handed major opportunity by Blackburn Rovers despite one-year injury lay-off
Not too long ago, Jack Rodwell was being touted as England's new hope. As a youngster, the central midfielder was tearing things up for an Everton side led by David Moyes. Then came a big-money move to Manchester City. That's where his rather rapid fall from grace began.
It was always going to be tough to break into the team at Eastlands. Injuries certainly didn't help his case. Rodwell lasted two seasons, making a meagre 25 appearances in that time. He then headed to Sunderland, playing an average of 25 times per campaign for three year before the Black Cats were relegated. As the Wearside club dropped down a division, Rodwell's time in the treatment room significantly grew. He'd play three times in their Championship-relegation season. Suffice to say, the now 27-year-old saw his contract cancelled in June; presumably due to his ridiculously high wages at that level.
After being without club for two months. It was Blackburn Rovers who came calling. The Lancastrians have taken a short-term gamble on a man with Premier League potential. Now, it's time for Rodwell to do what he can to put those injury issues behind him and repay the faith put in him by manager Tony Mowbray.
First things first; don't rush things. Spending so long out and returning too soon can be catastrophic. Although Rodwell will be chomping at the bit to get back into the mix, he has to build up those all-important fitness levels. Perhaps an outing or two at reserve level will work wonders; both mentally and physically.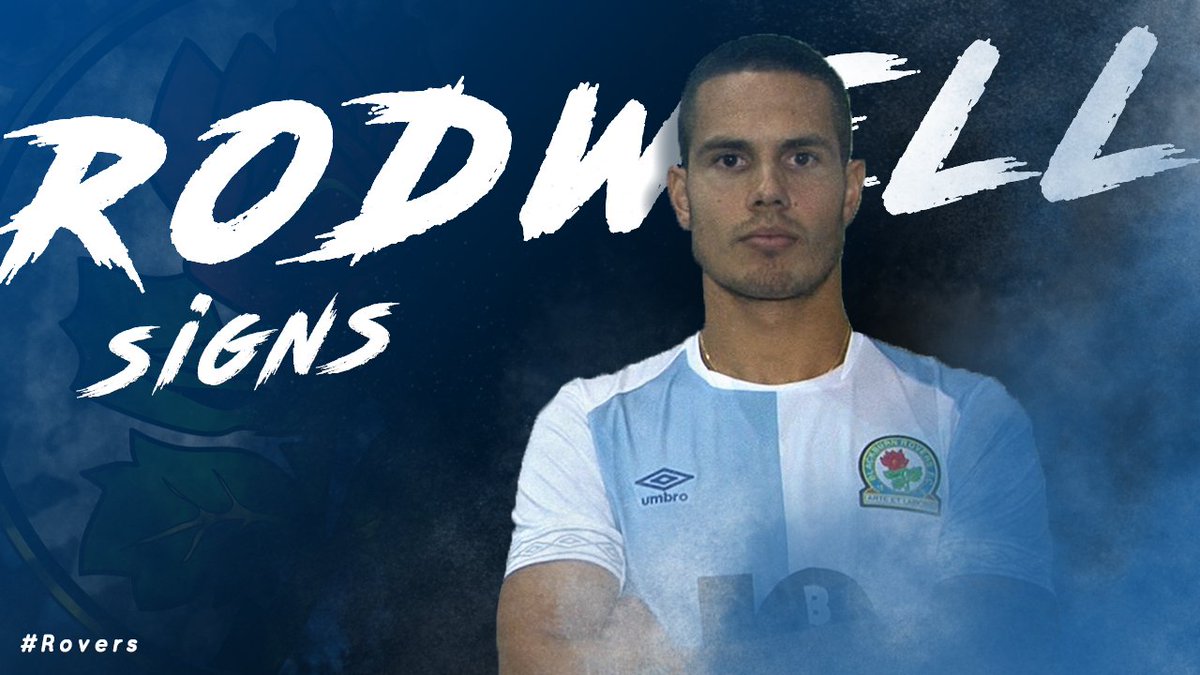 Make no mistake about it, Rodwell still has something left to give. You don't just lose your talent overnight. Sure, it'll certainly take him some time to get back up to speed, but he's in a good situation. Rovers are flying high, sitting fifth in the Championship. Mowbray is well within his rights to take a gamble on a proven Premier League player. It could well be the difference at keeping his side in play-off contention or just slipping out of it.
For Rodwell, it's a golden opportunity. One that he has to take with both hands as this may well be the last one that comes his way. The Championship season is long, 46 games to be precise. Injuries (to the men in front of him in the pecking order) will happen. The Englishman has to be ready.
He's an excellent passer off either foot, cool, calm, collected, an aerial presence and a real battler; the latter being an absolute necessity in English football's second tier. We all know how nitty-gritty that league can be. At 100% fitness, Rodwell would be a class above. In a team alongside Bradley Dack, that's a midfield capable of hurting any opposition on any given day.
Basically, it's a massive opportunity for all parties, I can see exactly why Rovers have taken the punt. Sure, it could all end up going tremendously pear-shaped, nobody would be surprised, Blackburn wouldn't be criticised for it. On the flip side, if things do go well, Mowbray will be hailed as a genius. As the old saying goes, nothing ventured, nothing gained. Sometimes, you have to flip the coin...