Jack Wilshere would be wise to follow Theo Walcott to Everton
When Theo Walcott departed Arsenal to join Everton in the January transfer window it was a brave move for him.
Walcott had become comfortable at the Emirates, part of the furniture and never truly in danger of criticism from anyone involved with the club.
It would have been easy to stay at Arsenal for the rest of his career, pick up his wages and perhaps add a few more FA Cup medals to his collection along the way.
Instead, he elected to join Everton, turning his back on the comfort zone for a new challenge and, crucially, regular football.
Four goals and two assists later it would be pushing it to suggest the move has been a rip-roaring success, yet it has been far from a failure.
In his short time on Merseyside, Walcott has quickly established himself among the best players at Everton, showing the kind of form that will have many excited to see what he can produce next season.
Like Walcott, Jack Wilshere has a decision to make about his future with the Gunners. His contract is set to expire this summer and he must decide whether to stick with the same or make the change that his career desperately needs.
Wilshere, too, has become comfortable at the Emirates, to such an extent that most would argue he has done nothing but stagnate. Injuries have played their part but the comfort of Arsenal has been a major contributor to the malaise.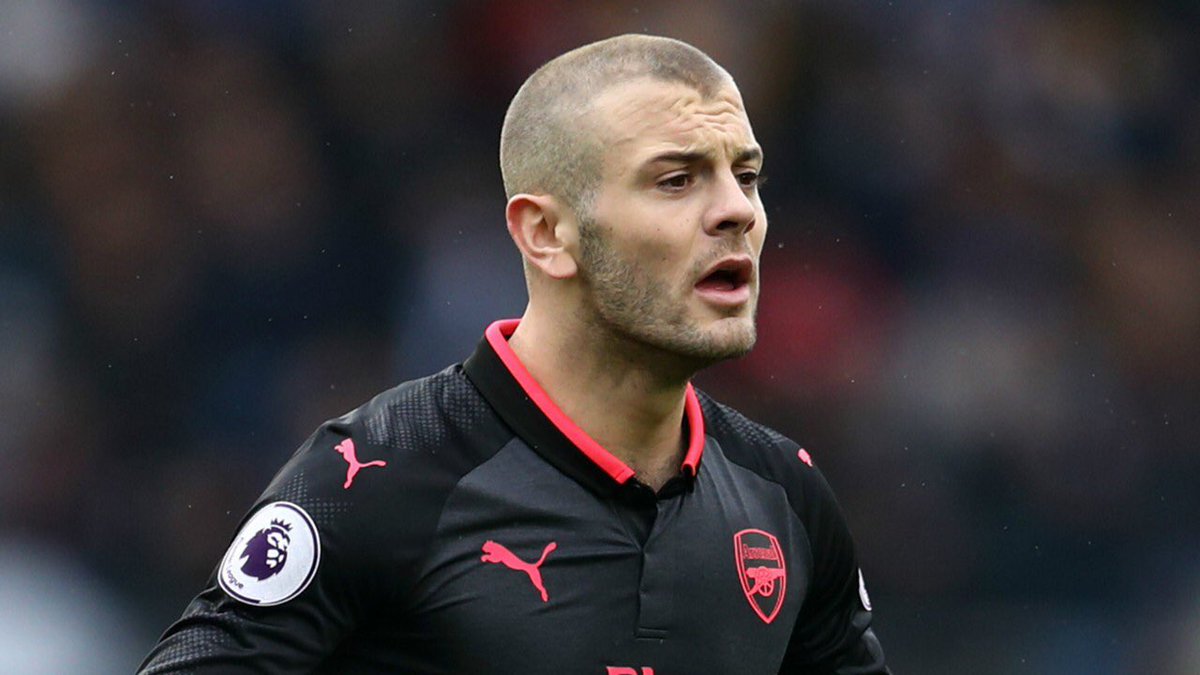 Arsenal have offered an improved deal to Jack Wilshere. Wilshere is out of contract this summer with Wolves and Everton keen on his signature (Source - Mirror)
https://t.co/u2mSNjChjQ
Walcott's relatively successful switch to Goodison Park should be something Wilshere is keeping an eye on. Following his former teammate to Merseyside would be a smart move to make.
Everton would offer Wilshere the regular first-team football that he desperately needs at this stage of his career.
The current Everton squad is in dire need of a central midfielder who is capable of more than just protecting the defence. Morgan Schneiderlin and Idrissa Gana Gueye are capable players, but they are not the men to get a team moving forward.
Wayne Rooney has shown he can do it on occasion, however, he has also demonstrated that he can no longer play week in week out. Tom Davies, meanwhile, is a work in progress.
Wilshere fills that role perfectly and upon moving to Goodison would instantly find himself at the top of the midfield pile.
If he could remain fit, as he has done this season, Wilshere would be guaranteed playing time to an extent that the likes of Juventus, Manchester City and Liverpool simply cannot offer him. There is an argument that he is not guaranteed a starting place at Arsenal either.
Moving to Everton would be the change that may help to reinvigorate Wilshere.
As has been proven with Walcott, a complete change of environment can make a marked difference. The challenge and pressures would be different at Goodison Park, providing Wilshere with the opportunity to become the player Arsenal and their fans always expected.
There would still be expectations on him at Everton, but not to the extent he suffers at the Emirates. It would be a heavy weight lifted from his shoulders and potentially the release he needs to fulfil his true potential.
Of course, leaving his boyhood club would be a difficult decision to make. In fact, with Arsene Wenger departing, the temptation to stay at Arsenal will be even greater.
Should he decide to leave, though, then Wilshere should seriously consider the offer that will come from Everton. Like his former teammate Walcott, it is a move that could end up benefitting him enormously.