James Rodriguez will fit perfectly at Bayern Munich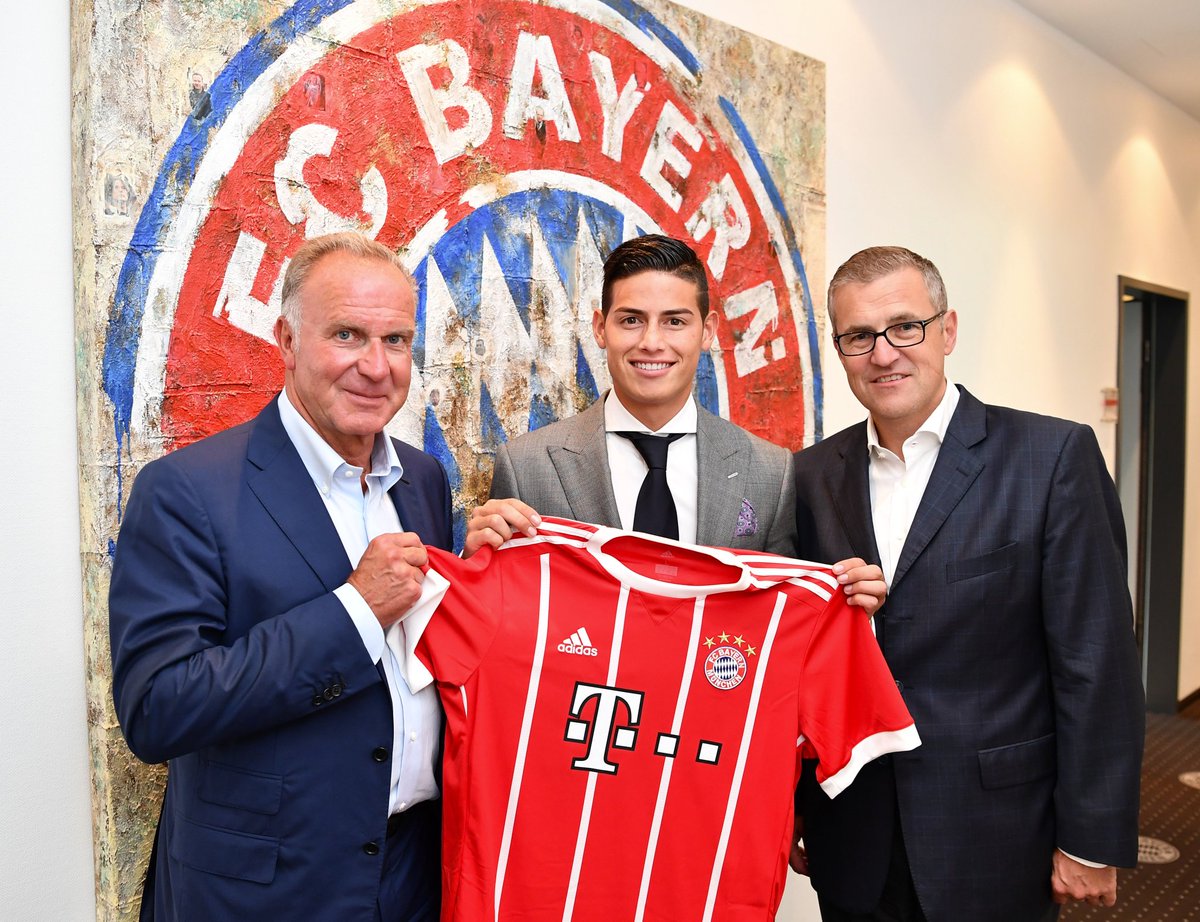 Nobody saw it coming. However, Bayern Munich dropped one of the biggest transfer bombs this summer with their most recent acquisition. The Bundesliga giants secured a deal to land James Rodriguez on a two-year loan from Real Madrid.

James has always been considered one of the most talented playmakers in the world. However, he fell out of favour with Zinedine Zidane this past season. And a move was necessary considering he was not going to get enough minutes in the foreseeable future. The Colombian wanted to play elsewhere, and Zidane did not want him at Real. So this transaction seemed like a match made in heaven for both parties.

The biggest winner, however is Bayern Munich. They have acquired a gifted player for two years and at a bargain price. They can get sign him afterwards, but the deal is already a successful one even if James does not pan out. But let's face it: he should thrive in the Bundesliga. His game is tailor-made for a fast-paced environment like the German one.

Many experts have questioned how James would fit at the Allianz Arena outfit. Considering they employed three central midfielders last season, it seemed James would be destined to play on the wings. Except Bayern already have Franck Ribery, Kingsley Coman, Arjen Robben and Douglas Costa there. But the retirement of Xabi Alonso might force Carlo Ancelotti to change his tactic. And James might be the missing piece of the puzzle.

The departure of Alonso means Ancelotti now has Arturo Vidal, Corentin Tolisso, Joshua Kimmich, and Thiago Alcantara to play as central midfielders. It seems Vidal and Thiago would have the inside track to start, which would create an opening for a potential attacking midfielder in the middle. A player who can roam freely in the final third moving behind the striker. Does that sound familiar?

That AMC role is where James feels far more comfortable operating. Rodriguez thrives when placed behind the forwards, and he would form a deadly duo with Robert Lewandowski. And suddenly Bayern look like a formidable attack once again. Can you imagine Ribery, James, Robben, and Thiago coming from behind the Polish superstar? That sounds like an unstoppable group!

This is only a theory, and I might be wrong. Maybe Ancelotti wants James playing on the left wing, similar to what he has been doing in the Colombian National Team of late. Or maybe he wants to try something new and play him as a central midfielder, although that does not seem likely. There is even a chance James does not adapt to Germany, making this move an absolute disaster for both sides. But that is a long shot, considering he already proved his worth in both France and Spain. He should be fine transitioning from LaLiga to the Bundesliga.

But if there is one thing that is certain, is that with a player as talented as Rodriguez, the possibilities are endless. And he should not have problems to fit it perfectly in Bayern Munich, making the Bundesliga giants an even better team looking towards next season.