Jamie Vardy V9 Academy continues to showcase Non-League talent
As the world, including England striker Jamie Vardy, focuses on Russia, a batch of Non-League players have minds elsewhere as they look to secure a professional contract at the second V9 Academy.
Vardy's story has been told many times during the last two years. Playing Non-League football at Stocksbridge Park Steels while working in a factory, his rapid progression culminated in winning the Premier League title with Leicester City. He soon earned England recognition, too, scoring in the 2016 European Championship against Wales.
The Jamie Vardy Academy?
The V9 Academy proved a huge success on its debut 12 months ago. Having been filmed for a Sky Sports documentary, it was always going to return this year.
The event took place at the City Football Academy, the Etihad Campus' training complex in Manchester, over a five-day period. It showcased the best of non-league. Many professional clubs were represented at the trials. The players were put through various training sessions and matches at the week's end in order to impress scouts.
So, has the next Jamie Vardy been found?
Last year's success
The 2017 academy was a major triumph for all involved, with players moving up the pyramid on the back of their performance. Five talents were offered full-time contracts.
Mickel Miller earned a move to Scottish Premiership side Hamilton Academical. Danny Newton and Blair Turgott both joined Stevenage. The former scored 14 times in League Two this season.
Alex Penney moved to League One Peterborough United, jumping three levels of the English game. That was only bettered by Lamar Reynolds, who stepped four divisions after signing for Newport County from Brentwood Town.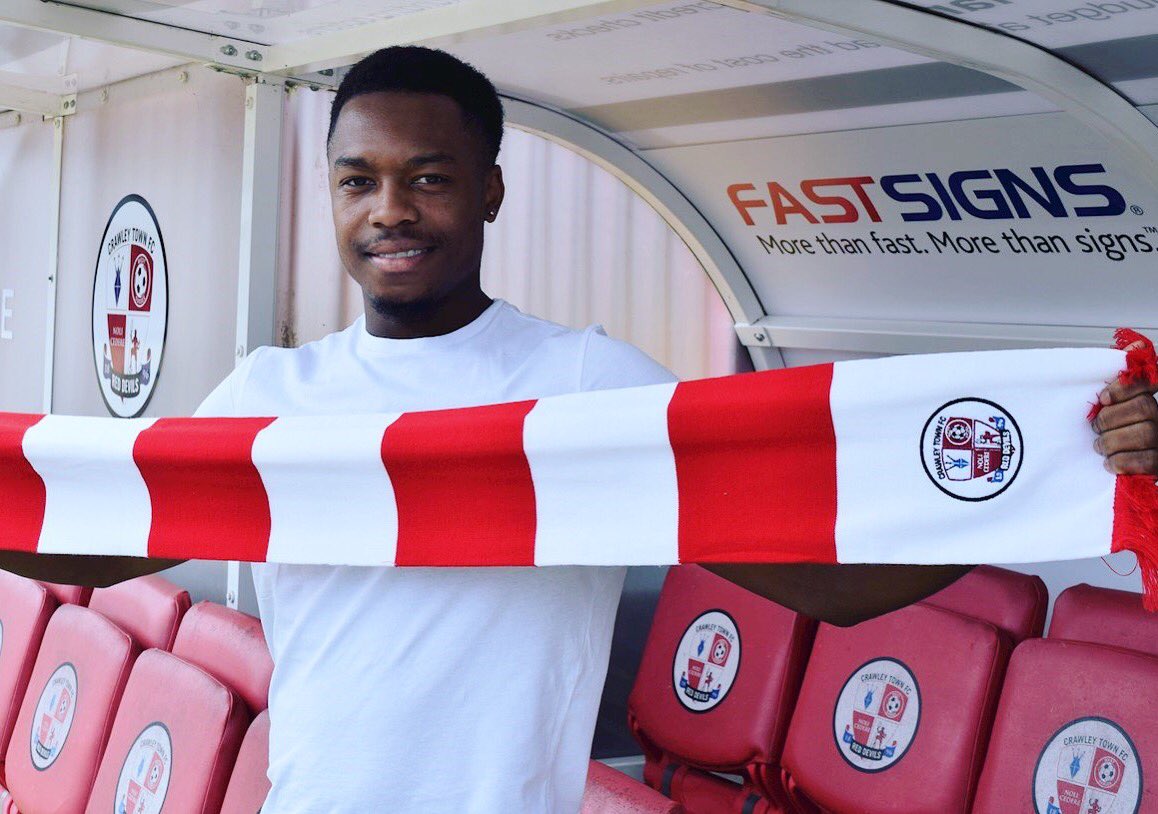 Well that didn't take long...
Winger Ashley Nathaniel George becomes the first season 2 graduate to be snapped up! He's signed a 2 year deal at @
crawleytown
!
Great news, well deserved #
v9academy
https://t.co/VCrn3rZuLr
2018
It is still early days, but the signs are promising. With 42 players invited to attend this year's academy, at least a few should be offered professional deals before August.
Vardy was allowed time out of England's World Cup preparations to visit the event. What he witnessed would have impressed him.
Winger Ashley Nathaniel-George became the first prospect snapped up, signing for League Two Crawley Town from Hendon.
Ryan Price appears set to join Premier League new boys Cardiff City. It would be a huge jump for the Telford full-back.
Coventry City has declared an interest in Mickleover Sports defender Morgan Williams. At only 18, he has a bright future.
Darlington youngster Josh Heaton has been linked to both Everton and Middlesbrough.
The past two years have clearly shown the academy is a worthwhile scheme for both Vardy and the youngsters involved. It offers players another avenue into the professional game.
It is not important how many contracts are offered, the academy has showcased the quality in Non-League football. It may not be pretty to watch at times, but many of the youngsters on display have proven their capability to play in the Football League.
The V9 Academy was once again filmed for a documentary, which is due to be shown on Sky Sports later this year.