January transfer window guide: Five hidden gems of League One
Unless you support a League One team, you might not recognise these names but remember that the likes of  Harry Kane and Dele Alli played for lower league sides. We take a look at some potential gems that could be heading up a division. 


1) James Vaughan; Bury - Striker


Now I know what you're thinking. James Vaughan, he must be ancient now, right? Well, believe it or not, but Vaughan is only 28! The reason he seems to have been around for so long is because he broke through at Everton at such a young age. His career has been stop-start due to regular injuries. But this season he has re-discovered the form that got Everton's so excited when broke through into the first team in 2005.

He has netted 10 times in 17 appearances for Bury this season. But Vaughan's greatest asset is his all-round work ethic. He is an aggressive player who plays with real passion and heart, regularly tracking back and helping out the team (which, unfortunately for him, is probably why he's been so injury-prone). Admittedly, due to his injury record, signing him is a bit of a risk. But it's arguably a risk worth taking...

Keep him fit (and his morale high, as alluded to in the tweet below) and Vaughan could be a cracking signing for a Championship club. Watch this space…..
2) Josh Morris; Scunthorpe United - Midfielder


Until this season, Morris' career had been a bit stop-start. He signed for Blackburn Rovers in 2010 and spent 5 years at the club, making only 20 appearances for the first team. He then had loan spells at Yeovil Town, Fleetwood Town, Rotherham United and Carlisle United before signing for Bradford in 2015. Morris then completed a free transfer from Bradford City in June 2016 to League One outlet Scunthorpe United.

But oh what a signing he has been! This season, Morris has bagged 16 league goals. And if that wasn't impressive enough, he has also chipped in with 9 assists as well! Aged 25, Morris must definitely be on the radar of Championship clubs looking to bolster their attacking options. A move to the Premier League might be a jump too far. After all, he only bagged one goal in 13 appearances for Bradford and thus has yet to prove that he can score regularly, season after season. But as the clock ticks down and clubs begin to panic, stranger things have happened: again, watch this space.....
3) Billy Sharp; Sheffield United - Striker


Any English football fan worth their salt will know that Billy Sharp is a prolific goal scorer. In a career spanning over 10 years, Sharp has delivered lots of goals for his clubs, season after season. And this season is no different. Sharp has netted 17 league goals for Sheffield United in 2016/2017, as well as chipping in with 4 assists.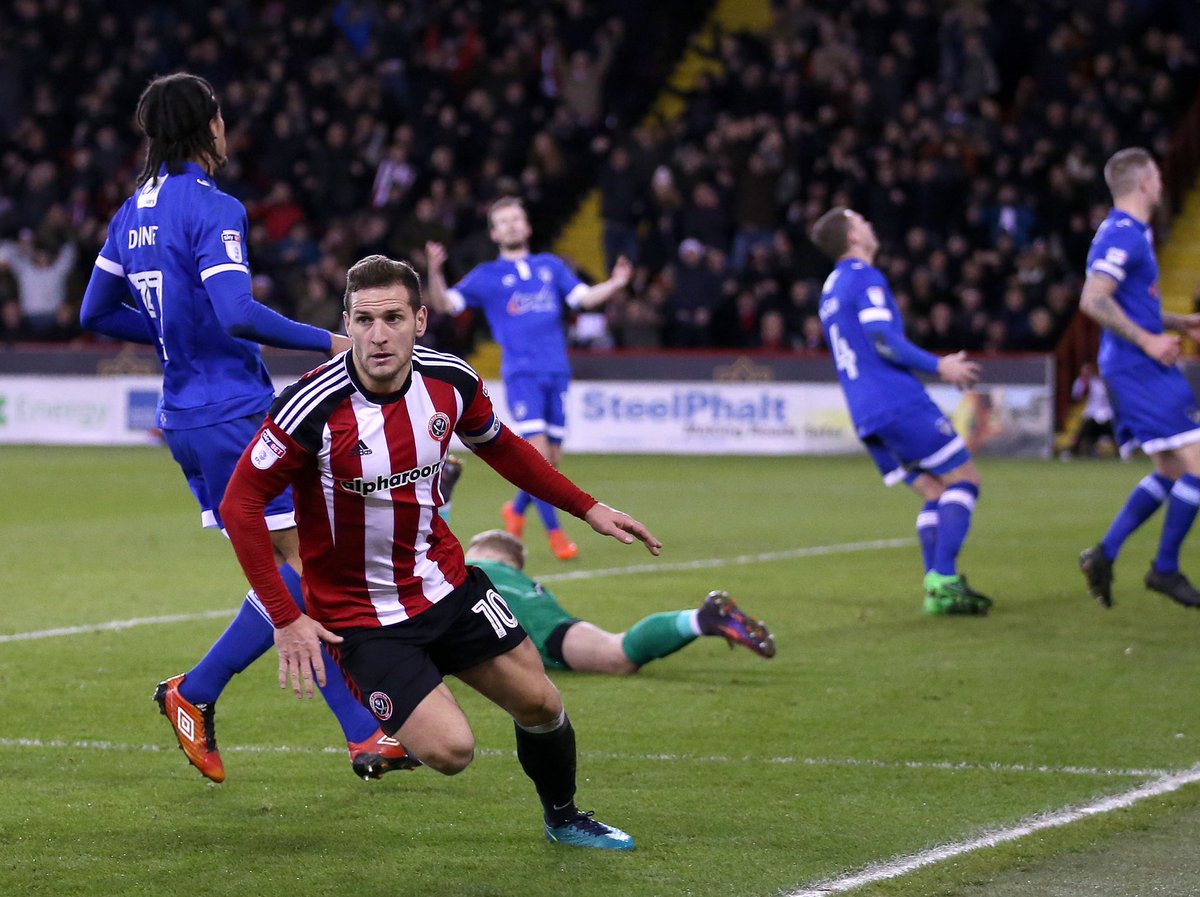 Sharp has a proven track record of scoring goals and could give a club that little bit extra during the last half of the season. He would make a great addition to any club, regardless of whether they're pushing for promotion or fighting in a relegation battle. At 30 years old (31 in February), he is probably reaching the end of his playing career. Only time will tell as to whether Sharp will remain a goal scorer in a few years time. But for now at least, Sharp could be the goal scorer that many clubs are searching for in the transfer window. Notwithstanding, with Sheffield United currently top of League One, they are unlikely to sell their top striker (well, at least not cheaply anyway...).


4) Ian Henderson; Rochdale - Attacking Midfielder/Forward


At 31 years of age, Henderson wouldn't be a "player for the future" signing. But January is often about quick fixes: signing someone who can make an immediate impact and improve a squad as clubs press ahead with the remainder of the season. Henderson is definitely someone who would be a valuable addition to any side. This season he has eight goals and four assists to his name. He has made over 147 appearances for Rochdale, joining in 2013 from Colchester for whom he made 188 appearances. His experience, combined with his goals and assists, would make him a valuable addition to any Championship club looking to steady the ship in the January transfer window.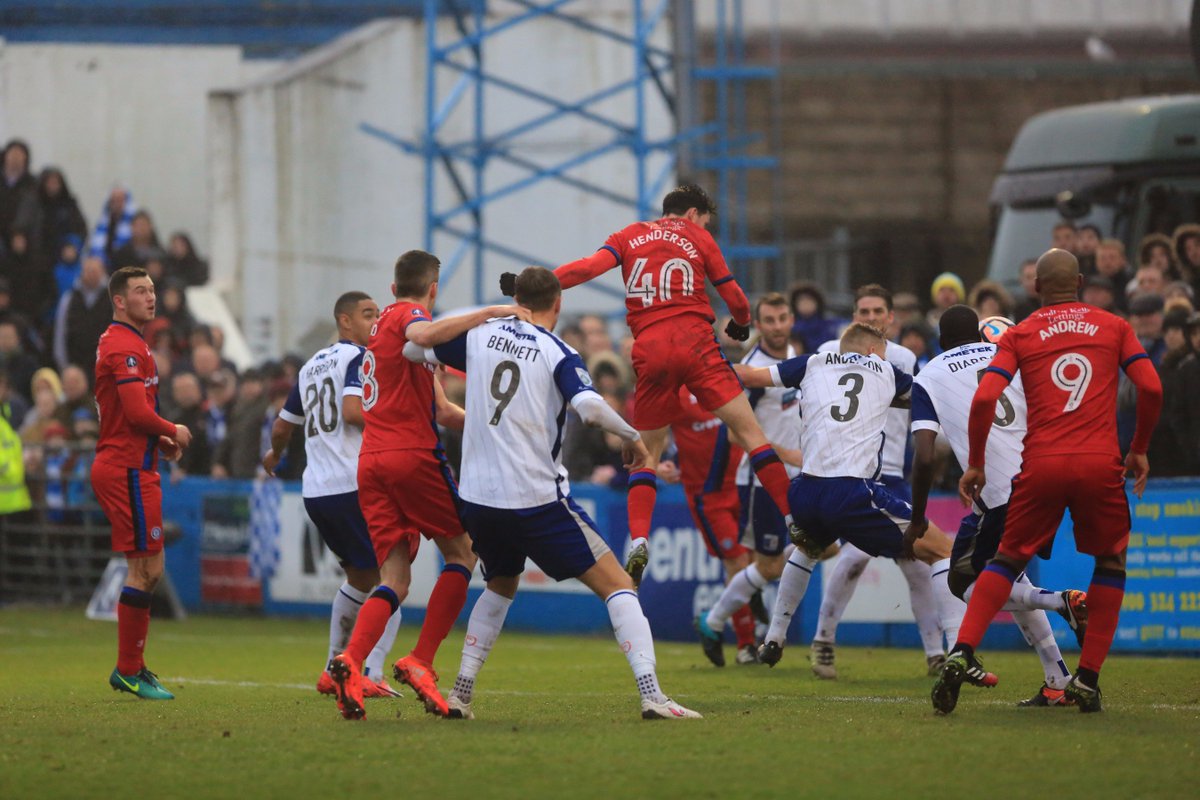 ?lang=en-gb


5) Matthew Taylor; Bristol Rovers - Striker


Matty has an impressive 15 league goals to his name this season. Since signing for Bristol Rovers in June 2014, Taylor has netted 58 times in 112 appearances for the club. At 26, he has demonstrated his ability to score season after season, and yet remains fairly youthful and thus still has time for further development. Now seems like the perfect time for Taylor to make the step up to the Championship.

?lang=en-gb

Bristol Rovers currently sit 8th in League One: only one point of the play-off places. Thus, they are unlikely to sell their top-scorer in January but that won't stop clubs coming in for him and, after all, money talks! Failure to secure promotion this season is likely to result in Taylor certainly attracting a lot of interest in the summer!