Should Solskjaer call time on Lingard's Manchester United career?
You see it in youth leagues around the world, no matter the sport. The coach's son plays. His talent level doesn't enter the conversation. It isn't limited to youth leagues either. Sir Alex Ferguson kept son Darren in his title-winning Manchester United squads in the 90s. Alright, Darren didn't walk into the starting XI but it's safe to say more than one better player lost an opportunity over the years to make way for the boss' pride and joy and you can only seem ungrateful if you complain after all the success Sir Alex delivered to the club.
In a similar fashion, there is a hierarchy in how fans treat players and the amount of pushback you'll receive for criticising the lads. Foreigners must compete the hardest to earn respect, let alone love. British [and Irish] players brought in from other clubs have it much easier. Academy players who make the first team enjoy even more patience. Local lads who come through can do almost no wrong.
Although it has turned into one in the United States, with Felicity Huffman and other celebrities prosecuted for bribing college administrators to admit their children, this isn't scandalous. It's simply human nature. You look out for your own.
Darren Ferguson left United long ago. For now, the golden boys are Marcus Rashford and Jesse Lingard although Mason Greenwood is coming on hard. Greenwood's emergence brings another level into play. If you're an older sibling who was suddenly left to your own devices while mum and da doted on baby, you know where this is headed. Ole Gunnar Solskjaer already compared the 17-year-old favourably to Rashford and Anthony Martial. Lingard wasn't even mentioned.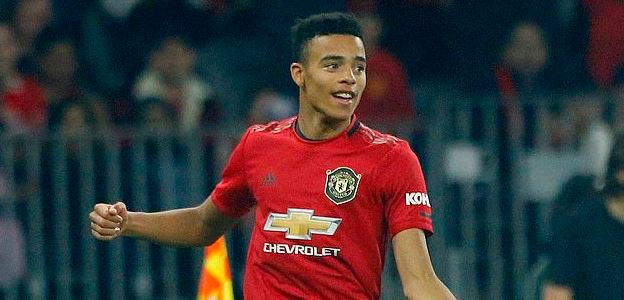 Both of the golden boys' performance tailed off recently, the elder more so. At 26, Lingard is also five years older than his best mate. In fact, he is entering his prime years. The referee should be checking his watch on Jesse's United career as you read this. Only his golden status allows him to play on.
But for how much longer? Fans noticed the downward trend in Lingard's performance soon after it began. Now, its length makes them more concerned than a mother with an unmarried daughter approaching 30.
His inability to make the scoresheet in six matches [296 minutes] this term continues 2018/19's spiral. After 13 goals and seven assists in 48 appearances [2,652 minutes] during 2017/18, he dipped to five and four in 36 [2,201]. Injuries were a primary factor in his reduced playing time. In October, he missed six games with a thigh strain then four in February/March due to a hamstring but there are two other factors to note from those scorelines. First, he averaged six more minutes per game in 18/19 than 17/18, indicating more starts [26/36/72%, 30/48/63%]. Second, his production decreased by 55% despite his playing time only shrinking by 20. Is he better as an impact sub?
It wasn't the managerial change. Lingard initially proved more effective under Solskjaer than Jose Mourinho. His first two goals of the campaign came in the fortnight before Jose was sacked. The other three and all four assists came under Solskjaer.
Perhaps most telling was that he was unavailable [due to the hamstring] and unneeded in the Norwegian's signature match as United manager, the Champions League remontada against Paris Saint-Germain. Nor did he add to his numbers upon returning. His last scoring contribution was an assist against visiting Burnley on 29 January.
Noisier for the vacuum in which it is made, flak resounds on social media when Lingard promotes his business or social life online these days. Despite that, there is as yet no groundswell in regards to a possible transfer. You can be sure there would be if he wasn't a local boy.
Warm and fuzzy feelings for a player often extend to the club. United don't want to upset the golden geese filling Old Trafford seats and buying club gear around the world. The question is whether keeping Lingard in the squad impedes Solskjaer's rebuild. Is he occupying a valuable roster spot that can be filled by a more useful body, a playmaker like James Maddison or Jack Grealish, or perhaps that desperately needed presence on the right flank? If there is now, there won't be a place in Solskjaer's best starting XI when Rashford and Martial are healthy and Greenwood has a decent run of games under his belt.
That was the beauty of Sir Alex as a manager. While he may have booted a player or two from Old Trafford too soon [David Beckham in the literal sense but also Jaap Stam] the crusty old Scot never let them stick around too long.
While that seems coldhearted despite a manager's duties, it wasn't. Think about a father with several sons. The eldest or most capable is kept close to take over the family business. The others must make their own way and are sent out into the world as soon as they are able to fend for themselves. It's an act of love. Their abilities might be limited but their opportunities needn't. How many Carrington academy graduates found full careers away from the club?
Ryan Giggs became Fergie's "eldest son" although the promise was never kept. Everyone else went out into the world, from Nicky Butt and Phil Neville onto Tom Cleverley, Darron Gibson, Danny Welbeck, Tom Heaton and Michael Keane. Dozens more besides. Even Gary Neville found his way into the television studio and then the Valencia dugout where he learned a painful lesson Fergie couldn't teach him.
Cleverley and Gibson share the most in common with Lingard although neither was a Manc. Both had a brief spell in the Red Devils' starting lineup that yielded a few caps with their respective national teams. Their development peaked too soon for the manager's liking, however. Neither was going to take over the squad, not as talisman or captain. Not even close. They had valuable skills, though, so Fergie sent them out into the world with his best wishes.
Again, it's time to ask the question. Has Jesse Lingard shown Manchester United all that he is? If so, then what, other than the pull of heartstrings, makes him any different than Cleverley who continues to enjoy a solid Premier League career or Gibson who allowed distractions, in his case the drink, to drag him down into the Football League's depths and now apparently involuntary retirement?
Is the referee bringing the whistle to his lips? If not, maybe he should.