Spurs not an easy turnaround for Mourinho
Early results aren't an indication the Mourinho cure is already in effect.
It's been just a week. Regardless, many observers are gushing over the effect Jose Mourinho's appointment has on the Tottenham Hotspur squad following Mauricio Pochettino's dismissal. Obsession regarding Mourinho is understandable but suggesting a turnaround in the wake of just two games is jumping the gun.
Mourinho definitely made an instant impact but it involves individuals rather than the entire squad. Two names stand out: Dele Alli and Harry Kane. Both Englishmen hit the ground running for the Portuguese. Consequently, Spurs emerged victorious in consecutive games for the first time this season. The 3-2 win over West Ham at the London stadium snapped a woeful, winless away run that began in January. The midweek win at home against Olympiacos in their penultimate Champions League group game sealed their knockout stages spot. There is substance in that.
Does that mean job done? Not quite. The results may be positive but the manner in which they were achieved leaves doubt. When you remove the results from the equation, both performances failed to convince. At the London Stadium, West Ham slept through the first half. When they finally woke, it was too late. Against Olympiacos, Spurs needed the wakeup call, going down 2-0 down inside 20 minutes.
Mourinho needed to respond and did by replacing Eric Dier with Christian Eriksen just before the half-hour. Spurs pulled one back through Alli before the break, at which point, Tottenham shifted gears and didn't stop until the final whistle.
Midweek, Mourinho made one change from the starting XI who featured on the weekend. Danny Rose replaced Ben Davies at left-back. Jose clearly seeks stability through consistency. Pochettino didn't name an unchanged XI in 94 successive games. Mourinho is likely to shuffle a bit more but he will identify a starting XI.
In midfield, the Special One opted for a double pivot featuring Dier and Harry Winks in a 4-2-3-1. It didn't work as he intended, especially in the second game. Pundits believed Winks would find it difficult under the new boss but here we are and the 23-year-old midfielder started both matches. Mourinho's admiration for Dier is well known. He tried to sign the d-mid while at Old Trafford.
And the public apology he made to the England international after his early substitution? Was that Mourinho just being humble or something more? Moussa Sissoko would love to know.
The Frenchman started every league game this season before Mourinho's arrival. Not only that, he thrived. The powerful midfielder ranked among the few consistent performers on whom Pochettino could rely. If selecting Winks was a tactical plan, it doesn't bode well for the 30-year-old.
A Dier/Sissoko axis seems ideal against heavy opponents when Spurs need to defend. The pair will be a rock on which attacking waves will break and from which the counterattack Mourinho loves will spring. Winks can control and recycle possession against weaker opponents.
Victor Wanyama, an outcast under Pochettino, is another player whose career could be revived under Mourinho. However, don't bet your money on it.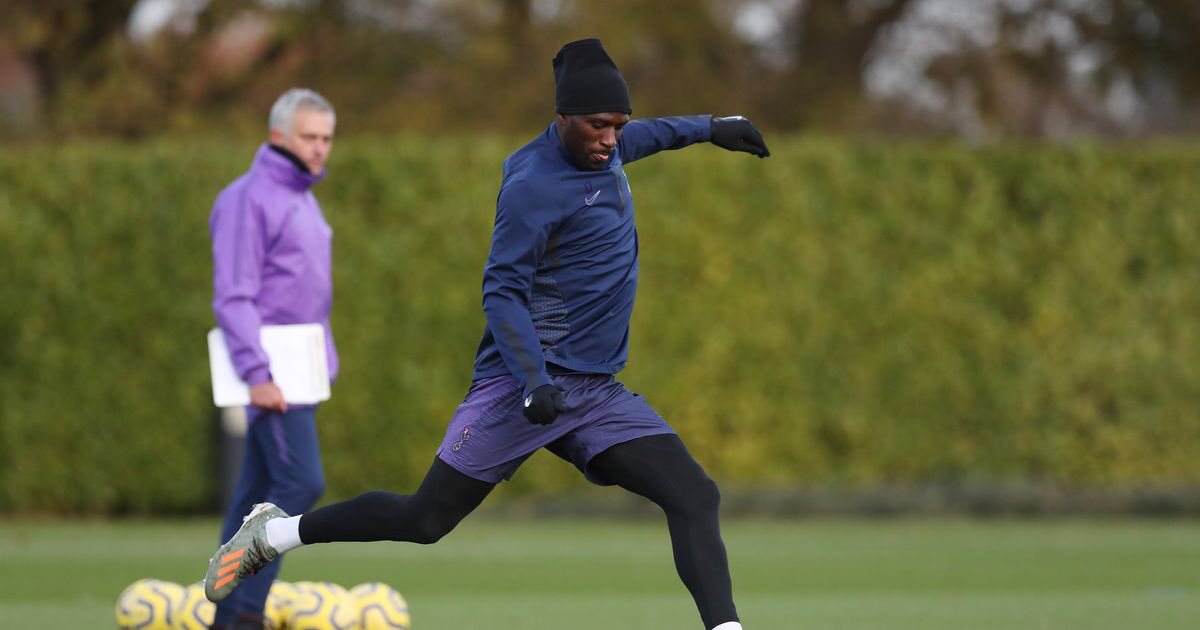 Why Jose didn't start Sissoko:
"What made me [start Winks & Dier] was the positional play of the 4 attacking players. I needed 1 midfielder that was more positional and I needed 1 midfielder that was more a passer. Moussa, he is a good player, but he is different than my needs."
https://t.co/Y3vo6wqwph
Jan Vertonghen and Toby Alderweireld were the best centre back pairing in the league not so long ago. The Belgians boast a wealth of top-flight experience but they haven't been anywhere near their top form recently. Their contractual disputes might be the reason. Even though Vertonghen and Alderweireld are in the twilight of their careers, Mourinho can still get the last bits out of them.
Davinson Sanchez has been better than either Belgian. The Columbian is just 23 and will surely play a key role at the heart of the defence as Mourinho attempts to convince skeptics he values youth. Juan Foyth may sneak into the starting line up during the holiday fixture pile-up for the same reason. Mourinho is nothing if not a political animal.
At the business end, Mourinho's attacking quartet includes Kane, Heung-Min Son, Alli and Lucas Moura. As of now, all but the Brazilian appear undroppable. That isn't meant to belittle Moura. He scored against West Ham and provided another in the next game against Olympiacos but his colleagues outshone him on both occasions.
Mourinho hasn't yet paid much attention to any of the club's summer signings. Tanguy Ndombele played a cameo role against Olympiacos. All the three new arrivals fit in the advanced positions where Tottenham possess the most squad depth. Mourinho might have a selection headache or two up front.
It's too early to make any predictions in North London although one thing is clear. The Portuguese desires consistency. Whoever provides it will earn more game time.