Jose Mourinho: Spurs saviour or not so special anymore?
Claiming a modified his strategy and enthusiasm for Spurs academy, will the Special One break the self-destructive pattern that haunts his career?
"When he [Frank Lampard] decided to go to a direct competitor then love stories are over."--Jose Mourinho on Frank Lampard joining Manchester City on loan, 2014
After Porto, Chelsea twice, Inter Milan, Real Madrid and Manchester United, Jose Mourinho is now Tottenham Hotspur manager. A sentence that sounded absurd six months ago is now reality. No longer the charming, charismatic figure of the mid-2000s, Jose's stock is at divestiture levels. Dumped out of Manchester United after shattering the dressing room while professing delusions of grandeur and relentlessly criticising his squad's defensive football, he found no takers this summer. He now takes up the reins at a club in mid-season, a new experience for the Portuguese.
His United experience was hardly unprecedented. His senior Chelsea players abandoned a manager for whom they once would have run through brick walls. The club had to settle in court following his farcical rant at his medical staff before a dismal run of results left them regretting the choice. Before that, he lost the crown jewel on his CV when he went to war with Iker Casillas, Sergio Ramos and Cristiano Ronaldo at Real Madrid.
Despite it all, the self-appointed Special One was the just the man to set Spurs right according to social media and, apparently, Tottenham Chairman Daniel Levy. Under Mauricio Pochettino, defensive fragilities became Spurs' kryptonite. There is no-one better than Jose at instilling a staunch rear-guard albeit at the expense of attacking football.
One sacrifice Spurs fans will endure is the inevitable shift towards a counter-attacking style. Man of the match goes to the commanding centre-back, not the marauding winger or clinical centre-forward. Cleans sheets are in; goal-fests are out. Mauricio Pochettino garnered plaudits by the hundreds for his attacking style. Mourinho will not. But the former failed to win a trophy in over five years in North London. Jose attracts silverware [along with a media circus] wherever he goes.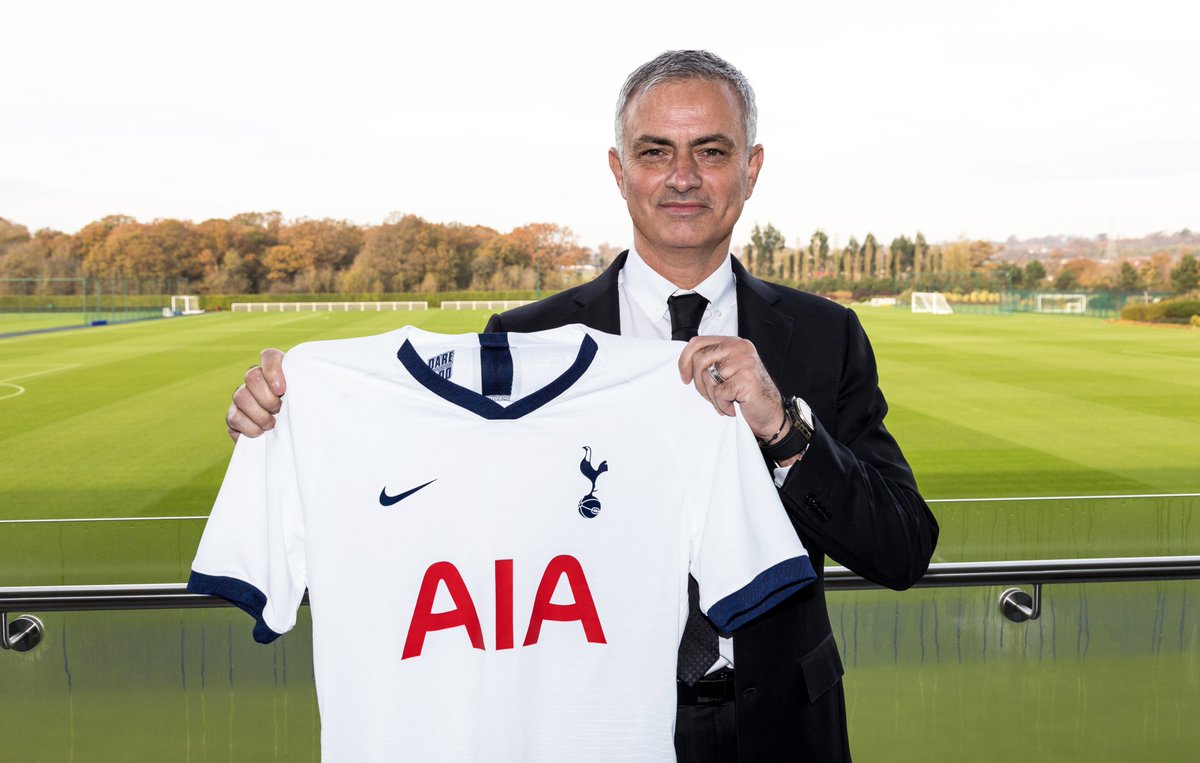 From the outside, the dressing room at Tottenham is in pieces. Jose is not going to offer a shoulder to cry on or metaphorical cuddles. The Portuguese will dispense a much-needed dose of tough love to the apparent prima-donnas who delivered Pochettino's sack.
Christian Eriksen, agitating for a move to Spain and showing less effort with every match, will be in the firing line. The Dane will either thrive like Joe Cole or wilt like Paul Pogba. Eriksen stands at a crossroads. Reject Jose's plan, move to Spain on a free in the summer and risk six months in the cold or buy into Mourinho's method, sign a new deal and cement himself in the Spurs line-up once more. His decision will undoubtedly influence other players in the squad, most notably Toby Aldeweireld, and Danny Rose. Excepting Harry Kane and perhaps Heung-Min Son, no one will be irreplaceable. Mourinho demands 100% from all players for 90 minutes.
Spurs use Mourinho's preferred 4-2-3-1 formation, with Son often pushing on to create a front two with Kane. The right-sided attacker, Erik Lamela, Eriksen, Dele Alli or Giovani Lo Celso, tucks into the central area, leaving Moussa Sissoko to cover the vacated flank. On paper, few Spurs attackers benefit from Mourinho's tactics. Son's work-rate is unquestionable, but his defensive skill leaves much to be desired, case in point his disastrous first half at left wing-back against Chelsea in the 2017 FA Cup semifinal. Mourinho will expect Kane to come deeper and work as a battering ram, bringing others into play. This approach transformed Didier Drogba's career but did not work with Romelu Lukaku. Kane isn't traditionally skilful, but he will relish the more direct approach on which England sometimes rely.
The players around him don't fit into a lunchbucket brigade though. Lamela is a silky dribbler who rarely contributes goals and assists. Alli's attitude and work-rate are under serious question, not to mention his frequent injuries. Lo Celso is yet to put a stamp on proceedings at New White Hart Lane.
Moussa Sissoko will be a Mourinho favourite for his drive and power, but Tanguy NDombele needs to convince Jose he is defensively robust. This will come at the expense of more attacking play and late runs into the box, something for which Cesc Fabregas was renowned at Arsenal but seldom managed under Mourinho at Chelsea. Harry Winks excels for England, knuckling down to be quietly effective. He'll remind his new boss of a former Spurs star, Michael Carrick.
There are doubts. Young stars like Oliver Skipp and Troy Parrott need only look at how Mourinho shattered Marcus Rashford's confidence or consistently ignored the talented Nathan Ake at Chelsea. Their futures may be better placed elsewhere. Danny Rose, an attacking left-back not afraid to speak his mind is the anthesis of a Mourinho favourite. Ben Davies is talented but Jose is not afraid to scrutinise injury records. Question marks hang over the future of Jan Vertonghen and Toby Alderweireld although Jose tried desperately to sign the latter to Old Trafford. Meanwhile, there is a growing consensus that players like Victor Wanyama, Juan Foyth and Serge Aurier are not good enough for the Lilywhites to challenge for the Premier League crown. Questions remain about the boardroom too: Jose doesn't take jobs without financial backing. Did Levy acquiesce to his demands? We're not talking about a milquetoast executive. Levy holds everyone to task as noted by his hardball negotiations with Real Madrid before selling Luka Modric and Gareth Bale.
The 'Special One's North London career starts with a bang. A London Derby against old enemy Manuel Pellegrini and West Ham is touted as a must-win for Tottenham to harbour any Champions League qualification hopes at season's end and the Manchester United fixture just became an exercise in payback. There is also a showdown with Chelsea, Frank Lampard and their academy stars, not to mention a fanbase already casting Jose as Judas.
The situation is simple. Start winning and the aura again surrounds both Spurs and Mourinho. A good run in the FA Cup or another shock European run can still produce the first trophy in over a decade. On the other hand, failure to galvanise the squad may remove a third-season meltdown from the equation and put Tottenham back in the market for a manager in the summer.