Juan Mata: The mastermind behind Manchester United's comeback victory
Everbody across the footballing universe loves them some Juan Mata. The Spaniard goes above and beyond to give something back to folks who are far less privileged than most; just Google 'Common Goal' and you'll understand what I mean.
Today, though, we're here to talk about Mata as the criminally underrated footballer that he is. When Jose Mourinho became appointed Manchester United manager, I personally thought his Old Trafford days were numbered; oh how wrong I was. The former Chelsea star has played a huge part in the Red Devils' success under the self-proclaimed Special One, that became evident (again) last night.
United found themselves 2-0 down early in the second-half before an excellently-placed Chris Smalling header halved the deficit. Then Mourinho called upon Mata from the substitutes bench, from that moment, the visitors controlled the tempo of the game and it was all thanks to their #8.
Although he may not be the quickest nor the toughest, Mata brings something different to the table. He can see passes that no other Manchester United player would even dream about, let alone execute. He's a sheer genius who always finds himself in the right position. Mata makes supremely intelligent runs to create space for his teammates, and he's always good for a goal or two when the lads need him most.
Mata is what I like to call a 'force multiplier'; he makes everyone around him better and that's always been the case. It's no surprise that when he's on the field, United's style is rather aesthetically pleasing, and we've all seen how dull United can play when he's on the bench.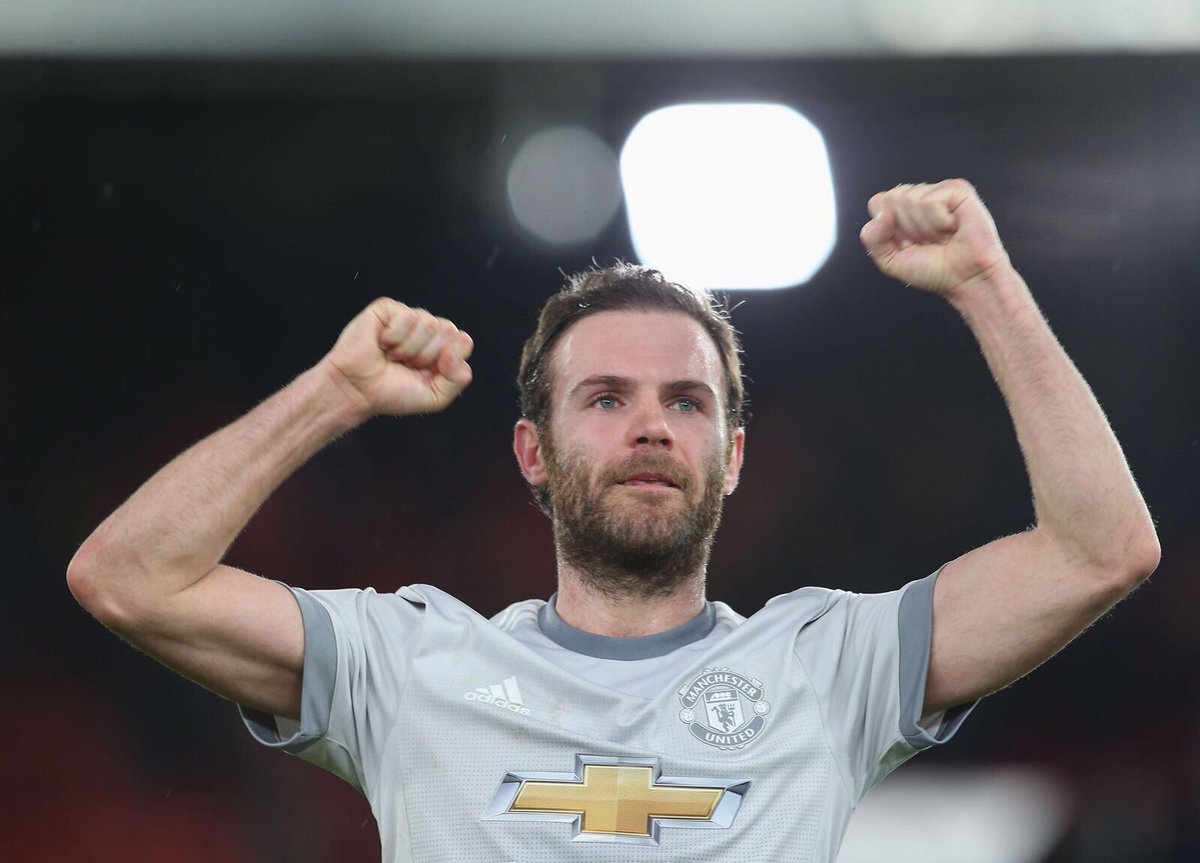 I like to use the term 'he makes everyone tick' when talking about Mata. In the first 65 minutes, Mourinho's men struggled to carve out any clear-cut opportunities. When the substitute was made, the Red Devils dominated the game, while creating chances galore. Opposing defenders often find it hard to pick him up because he'll float and drift all over the field, roaming wherever there is space for him to work his magic. He's a rare breed in the modern-day game.
Mourinho can call upon Alexis Sanchez, Anthony Martial, Marcus Rashford or Jesse Lingard, yet, when the going get's tough it always seems to be Mata who comes up trumps. The best part about it? He just loves playing football with a smile on his face. He's just a breath of fresh air in such a financially orientated era.
This coming Saturday, United play arguably their most important Premier League game this season (so far anyway). Liverpool visit Old Trafford in the battle to finish second, and don't be surprised if the self-proclaimed Special One calls upon Mata to start in the heavyweight clash. He certainly has previous against the Anfield side, remember that world-class scissor kick?
It seems rather simple. Play Mata from the start, United will be a much more enjoyable football team to watch. Sure, there are games when that offensive style could cost them a goal or two, but as a match-going fan, I'd certainly take that. For the Red Devils, the Premier League title is gone, so why not actually enjoy themselves from now until the season's end?