Juventus and red cards: Should clubs do more on players' discipline?
When a club like Juventus creates a poor disciplinary record, consistently receiving red cards, it raises some questions. The Old Lady has had a player sent off for three consecutive matches in the Champions League. Cristiano Ronaldo is the latest to see red after Paulo Dybala and Gianluigi Buffon were sent off in the home and away legs during last season's semi-final fixtures.
Before moving to Italy, Ronaldo had played in the competition for more than a decade and had never been dismissed. But in his very first match for the Italian giants, he saw red. How could his behaviour suddenly become so bad? Why couldn't he resist the temptation to tap the Valencia defender's head that led to his dismissal?
After the argument on whether the hair pulling or tapping is worthy of a red card is finished, the fact still remains that the Portuguese captain gave the referee a decision to make by his action.
The incident also came just days after Brazilian winger Douglas Costa was sent off in a league game for the despicable act of spitting on another player. It was the height of recklessness and disrespect for both the player and the club he represents. It is indiscipline that should not be condoned in the modern game.
The football pitch is in many ways like any other setting in the world. It's more or less a mini-society in which different things happen. I mean, a lot can happen over the course of a 90-minute game. Players' characters and club cultures, ambitions and philosophies are usually laid bare for the world to see in the way the players comport themselves and how they go about their business on the field of play.
Some clubs believe in winning fair and square and recruit talents that help them play beautiful football and win trophies. Some others believe in winning by any means necessary. Yet, others know that by virtue of their lack of resources they can't go toe-to-toe with those at the top and so they just aim to hang in there and hope everything turns out okay.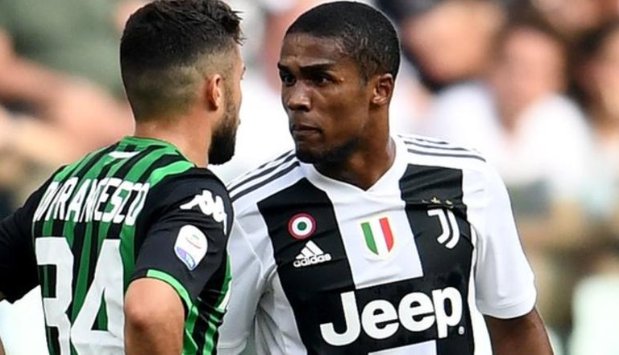 When certain actions become consistently associated with a club it becomes difficult to just wave them away. They usually show what is permissible in the club or that something is amiss.
Sometimes it's just a result of negligence in holding people to a higher standard. Discipline is very much a part of professionalism and football players and athletes, in general, need to be held to a high standard as a result of their influence on their admirers and followers especially young people.
So clubs cannot leave the behaviour of their players to chance. Granted, you cannot control everything but players should always be subject to a code of conduct that sends the right message about the club they are representing. Football clubs need to consciously sensitise their players (like they would do any other employees) on acceptable behaviour as members of the organisation.
Needless red cards like those collected by players such as Everton's Richarlison and Manchester United's Marcus Rashford recently could be avoided if they had good conduct on their minds.
After all, football is not just about kicking the ball and following it, scoring goals and lifting trophies; it's also about character and lifestyle. It's an industry. It's a business that puts food on people's tables. It's a profession that gives meaning and purpose to many lives. It's a world many will call their own and it should be the best it can be.
Things like racism, discrimination, disrespect and indiscipline are not what we want to see in this world. So football clubs should take it as a matter of responsibility to consistently educate their players and fans alike about the right way to behave. On the pitch, just like anywhere else, players need to exhibit self-control and treat others with dignity.