Juventus must be patient with Champions League dreams
While a celebratory mood echoed over the Juventus stadium on Saturday, the underlying dissatisfaction merely waited to emerge again. The Old Lady became Italian Champions for the eighth straight season, yet something didn't feel right. The bitter taste from a premature Champions League exit lingered.
Following their shock loss to Ajax, many considered the campaign a failure. The Bianconeri conquered Italy so regularly, it doesn't taste as sweet as it once did. Fans are tired of the same Italian food. They want to savour some European cuisine.
One can't blame their disappointment. They brought in the Champions League king to get the job done.
Regardless, Cristiano Ronaldo cannot be held accountable. He scored in both legs against Ajax, doing everything humanly possible to push them through. The squad's inexperience succumbed to the pressure, Even the inspiring CR7 couldn't motivate a turnaround. As a result, Massimiliano Allegri incurred the wrath of supporters. Many called for the manager's head.
Harried decisions can lead to further repercussions. It's not like Juventus have a lacklustre squad by any means. Fate just didn't support them on the night. Reshuffling the system can create unnecessary malfunctions. Consistent, Allegri is still the man to lead the Bianconeri. This is his team. He's the one to have created this special group, knowing their strengths or weaknesses inside out.
A comparison can be drawn to Sir Alex Ferguson, who dominated the Premier League but struggled in Europe. Eventually, continental triumphs came for the Scot. They will for Allegri. Patience is the key.
Replacing him would be a step back. Having guided the Italian giants to multiple Champions League finals and won five successive Serie A titles, there aren't many with a better CV. Antonio Conte is turning into yesterday's man. Jose Mourinho's already is. Pep Guardiola accomplished more, although his dismal Champions League record concerns.
Zinedine Zidane is a perfect option but the Frenchman prefers to call the Santiago Bernabeu home. Andrea Agnelli needs to trust his man to get the job done. Moreover, to battle the best in Europe, 'Mild Max' needs reinforcements in certain positions. Juventus aren't the team to get outworked by Ajax in the quarter-finals, but individual inadequacies cost.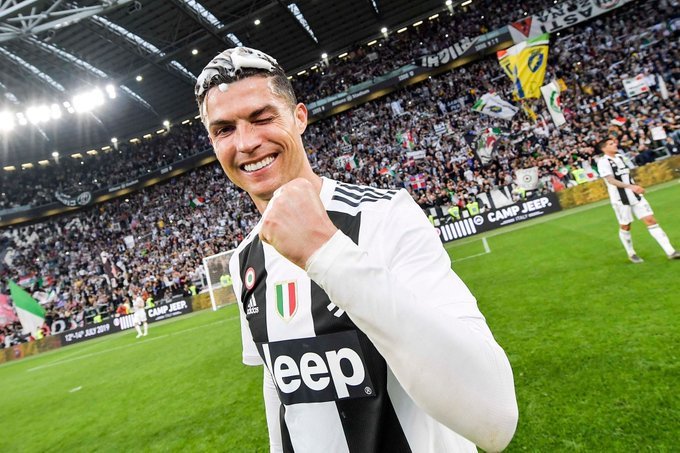 A WELSH IS NEEDED TO WIN THE CHAMPIONS LEAGUE ! Cristiano Ronaldo has won 5 titles in his career, 1 with Ryan Giggs & 4 with Gareth Bale. Next season, Aaron Ramsey arrives at Juventus. [SportMediaset]
https://t.co/VyslSbv7vQ
Their priority must be reinvigorating their ageing defence. The impenetrable wall crumbles. It needs new bricks. Leonardo Bonucci is well past his best. Andrea Barzagli is retiring. Giorgio Chiellini needs a reliable partner. Even on the wings, the Zebras need better protection. Mattia De Sciglio is too error-prone. Alex Sandro is declining too.
Juve need younger stronger bodies to contend with the likes of Ajax. They're chasing the man who ended their Champions League dreams but everyone wants Matthijs de Ligt. The young captain reportedly wants to join good friend Frenkie de Jong in Barcelona. If he does, there are further options. The emerging Alessio Romagnoli would suit or Napoli's dominant Kalidou Koulibaly. Marcelo could create chaos by reuniting with old buddy Ronaldo. Leonardo Spinazzola is more than an apt long-term replacement for the outgoing Sandro.
Don't overlook the crusty midfield. The formerly industrial Miralem Pjanic can't manufacture chances as he used. Sami Khedira and Blaise Matuidi are fading. Emre Can cannot be trusted. Tanguy Ndombele can add the necessary bite. Aaron Ramsey should pump energy and creative flair into the attack.
Any reinforcements are pointless if they lack mental fortitude. Hunger and extra motivation to win the Champions League are lacking at Juventus. Allegri cannot implement it himself. Ronaldo can help. The Portuguese worked closely with Fernando Santos to inspire his side into winning the Euro 2016 against all odds. Now it's time to turn up and motivate his diligent team-mates into breaking their European duck.
The road to Champions League success is filled with twists and turns. The end often seems too far away. The Bianconeri cannot allow doubt to foster haphazard decisions. Theirs is a strong identity. Ownership mustn't forget who they are. Patience can be its own reward.