Juventus' transfer strategy designed to perpetuate Serie A dominance
The Old Lady has no intention of releasing her grip on Lega Calcio.
Background photo: Pawel Sczymczuk
Serie A is under siege. Juventus has taken over the Italian top flight.
Antonio Conte began not a revolution but a renaissance in Italian football by leading the Bianconeri to an unprecedented triple of Scudettos between 2011 and 2014. The club rose from the depths of Calciopoli to resume their rule over Italian football. When the former midfielder and fan favourite left to lead the national team, it wasn't the tragedy supporters anticipated. Massimiliano Allegri took things even further. For eight seasons, Juve have been the team to beat to sit atop Lega Calcio. No one has managed it.
When the club spent an astonishing €100 million last season to secure Cristiano Ronaldo's services from Real Madrid, it became clear this was not going to change anytime soon. Then the Agnelli family who own the club doubled down. The Portuguese wasn't a one-off. The club expanded their policy of poaching the best players from Serie A rivals to include Champions League foes.
Matthijs de Ligt captained Ajax to an Eredivisie double and the Champions League semifinal, eliminating Juventus in the quarters. He had taken UEFA's youth revolution to a place stars such as Kylian Mbappe, Ousmane Dembele and Raheem Sterling never went: the defensive third. Barcelona wanted him. Manchester United wanted him. Paris Saint-Germain wanted him. Juventus signed him and did so for less than Leicester City are demanding for England international Harry Maguire.
De Ligt turns back the clock in a rearguard that featured three 30-somethings last term and does so without sacrificing too much in the way of experience. One can only wonder how other Serie A sides can hold out hope for the foreseeable future.
While the Bianconeri are splashing the cash like never before, it's a supplement rather than an about-face in their transfer policy. Juve still plucks prized assets from other top clubs for peanuts or even on a free. They monitor top players' contract status like others track their performance data. In the recent past, they used the Bosman rule to sign Sami Khedira and Emre Can among others. This summer, they swooped for Aaron Ramsey and Adrien Rabiot.
With recruitments that make the strongest side in Italy even stronger, the domestic competition is now under lockdown although that's not because others aren't putting up a fight.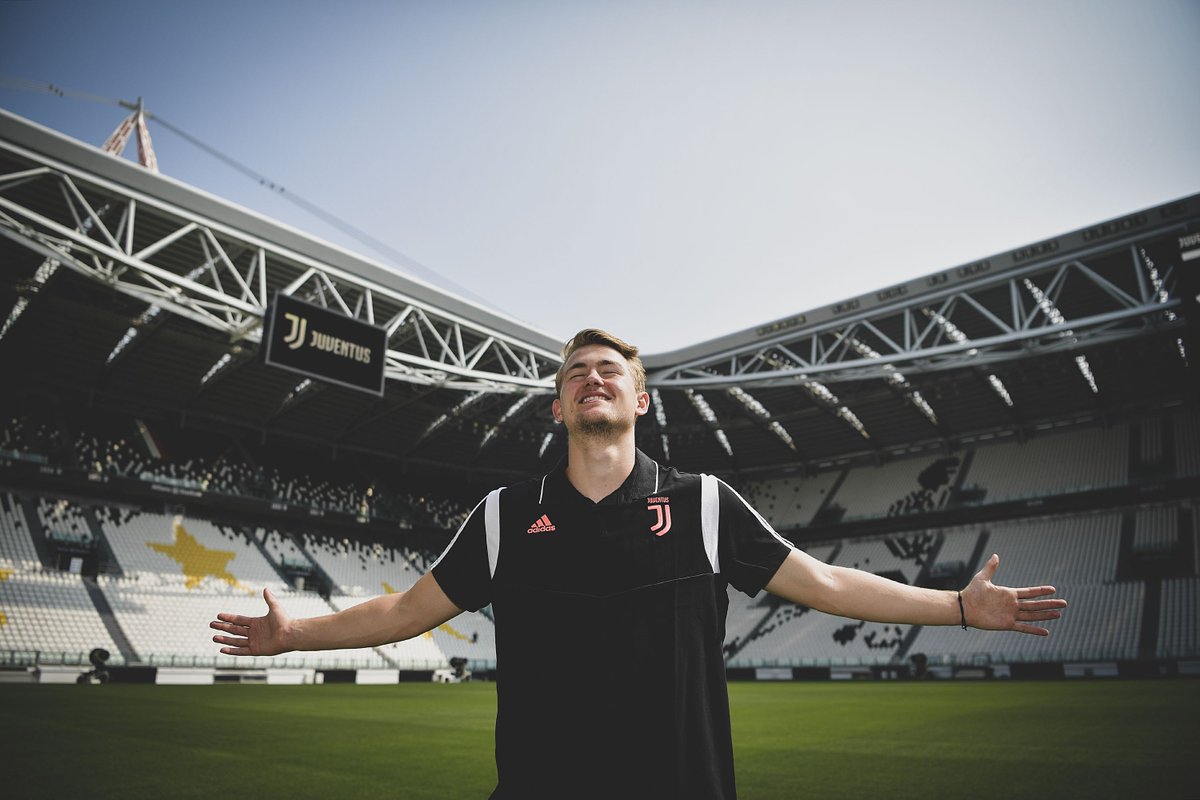 Napoli
In recent campaigns, Napoli proved to be Juve's main rival. When Maurizio Sarri left for Chelsea, last season, Gli Azzurri brought in three-time Champions League winner, Carlo Ancelotti. Most expected the 60-year-old to take the southerners to the next level. It hasn't happened.
Ancelotti kept them in second place but the gap with Juventus widened rather than narrowed. It's difficult to blame him. Deep-lying playmaker Jorginho followed Sarri to London. Attacking midfielder Marek Hamsik left for China. Meanwhile, ownership struggles to sign replacements. They can't seem to find €40 million to take the unwanted James Rodriguez off Real Madrid's hands. Their recalcitrance has opened the door for other suitors like Atletico Madrid and even Juventus to consider a move for the player.
Inter and AC Milan
The Milan clubs have been sleeping giants for almost a decade now.
Saddled with a European ban for Financial Fair Play violations, the Rossoneri are nowhere near waking. Gennaro Gattuso read the writing on the wall and resigned as manager at season's end.
On the other hand, Inter signed Antonio Conte, hoping the former Chelsea and Juve boss can work his magic at the Giuseppe Meazza. Transfer issues plague him as well. The club signed Atletico Madrid and Uruguay defender Diego Godin but are trying to lowball Manchester United for Romelu Lukaku. At 33, Godin's best days are past. Meanwhile, Conte delivered the same message to Mauro Icardi as he did Diego Costa. Thanks, but no thanks. Unless the boss' mistrust for young players changes now that he's seen Lautaro Martinez in action, the Beneamata must place a serious bid on Lukaku.
Roma
Former Shakhtar Donetsk manager Paolo Fonseca has been brought in to carry out a rebuilding job after the club failed to make the top four last term. The best the 46-year-old can hope for is to push for a top-four finish. Juventus fringe player Leonardo Spinazzola remains the club's biggest signing so far. That won't get the job done.
Verdict
Maurizio Sarri channelled his inner George Jefferson by moving up in roundabout fashion from Napoli to Chelsea to Juventus. It's a daring move by the Old Lady, attempting such a change in style. It remains to be seen whether the chain-smoking former banker can teach Ronaldo and the other old dogs a thing or two about Sarri-ball. That said, he's swimming in an embarrassment of riches. Things simply don't look good for everyone else.