Key Manchester United injuries could potentially end their season
Ole's marching army has been halted by the dreaded injury bug...
Background Image Via: Pixabay. Used under Creative Commons.
Just a little under a week ago, Manchester United were in dreamland. With Ole Gunnar Solskjaer at the wheel, the Red Devils were looking invincible. They'd moved up the Premier League table while progressing in the FA Cup; knocking out Arsenal in the process.
Things have changed since, and in dramatic fashion, too. United lost their unbeaten record under the Baby Faced Assassin at Paris Saint-Germain's hands. The 2-0 defeat that night wasn't the only hammer blow. Both Jesse Lingard and Anthony Martial picked up problems that could see them sidelined for the next few weeks...
At first, you'd think Solskjaer's men could get by and paper over the cracks for a fortnight. It's not as easy as that, though. Just watching how lifeless and dull United looked in attack during the second half of the aforementioned Champions League encounter paints a different story. Juan Mata looked slow, Alexis Sanchez couldn't get involved, Marcus Rashford looked lost without his two fellow speed-demons in and around him. It's a bigger problem than you may think...
When you look at the upcoming fixtures, this only spells bad news. United's Champions League dream is all-but over for another year at least. Tomorrow night, they head to Stamford Bridge to take on Chelsea in an epic FA Cup encounter. Chances are, their domestic cup aspirations will be ended in around 24 hours time... Following that, the Reds return to Premier League action. Their next game? A fixture against the old enemy Liverpool. The table-toppers will be looking to give their title challenge a major boost by sticking the knife even further into Solskjaer's men.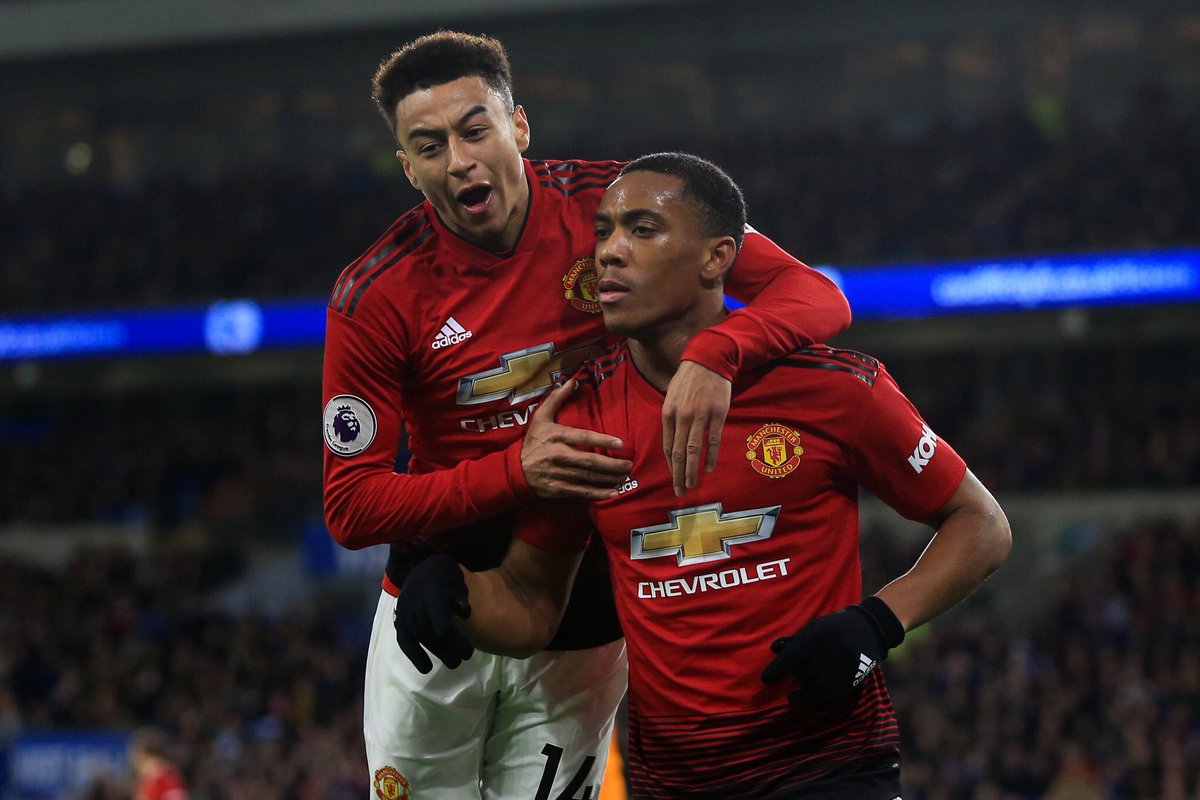 Lingard and Martial's injuries are not serious, but they will both miss the game against Chelsea on Monday.
Both players are expected to be out for 2-3 weeks #
MUFC
#
GGMU
https://t.co/JGDLkXZawc
It could be three losses on the spin for United come this time next week. All those good words being said about Solskjaer will be long forgotten, no doubt we'll start to see Mauricio Pochettino's name all over the back pages once again. It's crazy how things can change in football. It's crazy how dependent United have been on two players who have spent large portions of the last few years wallowing away on the bench.
As I've written and talked about time and time again, at this level, football is more mental than anything. The squad's morale would have taken a hammer blow following Lingard's and Martial's injuries coupled with the result suffered at the hands of Kylian Mbappe and company. It's now about picking yourselves back up and getting back on track as soon as possible. I'm looking at the senior players to stand up and be counted. Sanchez certainly owes United a couple of match-winning performances. If there's any time for him to pull those out of the bag, it's now. He'll be playing without the pressure of someone breathing down his neck trying to take his spot in the team away from him.
I guess if there's a positive to be taken away from this, it's that Solskjaer has given United hope. A couple of months ago, you'd have snapped the club's hand off if they'd offered you a top-four finish and nothing else. In a short space of time, the belief around Old Trafford has been renewed - even if things are looking bleak at the moment...