Is Krzysztof Piatek threatening Robert Lewandowski's place with Poland?
Piatek is scoring so often for Genoa that Lewandowski's status as Poland's main man is at risk
A surprise striker sits atop the Serie A goal-scoring chart. It was widely predicted Cristiano Ronaldo would storm his way to pole position once arriving at Juventus. However, it's little-known Polish frontman Krzysztof Piatek stunning everyone with his incredible goal record.
Piatak's heroics have helped Genoa lodge a strong start to the season. The Rossoblu occupy eighth place in Serie A, with 13 points from eight games. Their prolific marksman has scored nine times in those matches.
Piatek introduced himself to the Genoa faithful with four goals on league debut. He has been the Italian top division's breakthrough star. The €4-million signing from Polish side Cracovia continues to steal Ronaldo's thunder.
While it remains unclear whether Piatek can sustain goal-scoring momentum after a duck against Juve on Saturday, the Poland international is destined for big things. His vibrant style in the final third differs him from Serie A peers.
Piatak is not only a natural finisher, but his movement and predatorial instincts also make for a special talent. He possesses the knowledge when to move to the channels, when to ponder inside the box and how to calculate his runs properly.
So far this campaign, Piatek's scored via volleys, deft finishes, tap-ins and powerful headers. He boasts many weapons. Standing a little over six feet tall, the 23-year-old is a strong unit, capable of shielding the ball well. His great ability also includes creating space in the box, as well as having a thunderous, accurate shot.
Piatek works best playing alongside a partner, exemplified in his formidable double act with Christian Kouame in the Rossoblu's attack. The two have totalled 14 competitive goals already this season.
Genoa have made it clear that no bids will be entertained for Piatek in the near future. However, if his blazing form continues, top clubs are bound to come hunting. It's rare to find a complete striker these days.
Perhaps Juventus, a side lacking youth up top to eventually replace Mario Mandzukic, will come calling for Piatek. Joining the Old Lady would suit him. He'll be able to grow under the experienced Croat, who is an expert at playing in a two-man forward line.
Things could only improve performing alongside talents such as Ronaldo, Paulo Dybala, Douglas Costa and Federico Bernardeschi. The five-time Ballon d'Or winner is a player who Piatek refers to as 'The Greatest Of All Time'. They even swapped shirts after their recent encounter. The Pole thanked 'King' Ronaldo for doing the honours. The Portuguese can have a huge impact on the budding striker, teaching him a lot about evolving into an elite goalscorer.
Juventus' fast-paced system, which involves feeding passes into the box through their prolific wingers, could also help Piatek improve. His off-ball movement and finishing ability would allow him to create a special chemistry with the Bianconeri's players, before developing into their hitman for years to come.
A move to Bayern Munich would provide Piatek with a great learning curve, too. He could mimic his style according to Lewandowski's, becoming a more complete striker. The Genoa ace has already been dubbed 'The New Lewandowski'. He can complete his prophecy at the Allianz Arena.
Piatek would suit Bayern's fluid system perfectly. He's now adept at both creating and completing moves, an area where the German giants use their frontman to excel. The Dzierzoniow-born forward could come deep to orchestrate their attacks, before finishing them in style thanks to the Bavarians' panache in the final third.
If Piatek is determined to remain in Italy, however, other viable options are available. He can ponder moves to either Milan side. While both have their own renowned strikers, gaining a vibrant attacker is an opportunity neither would turn down.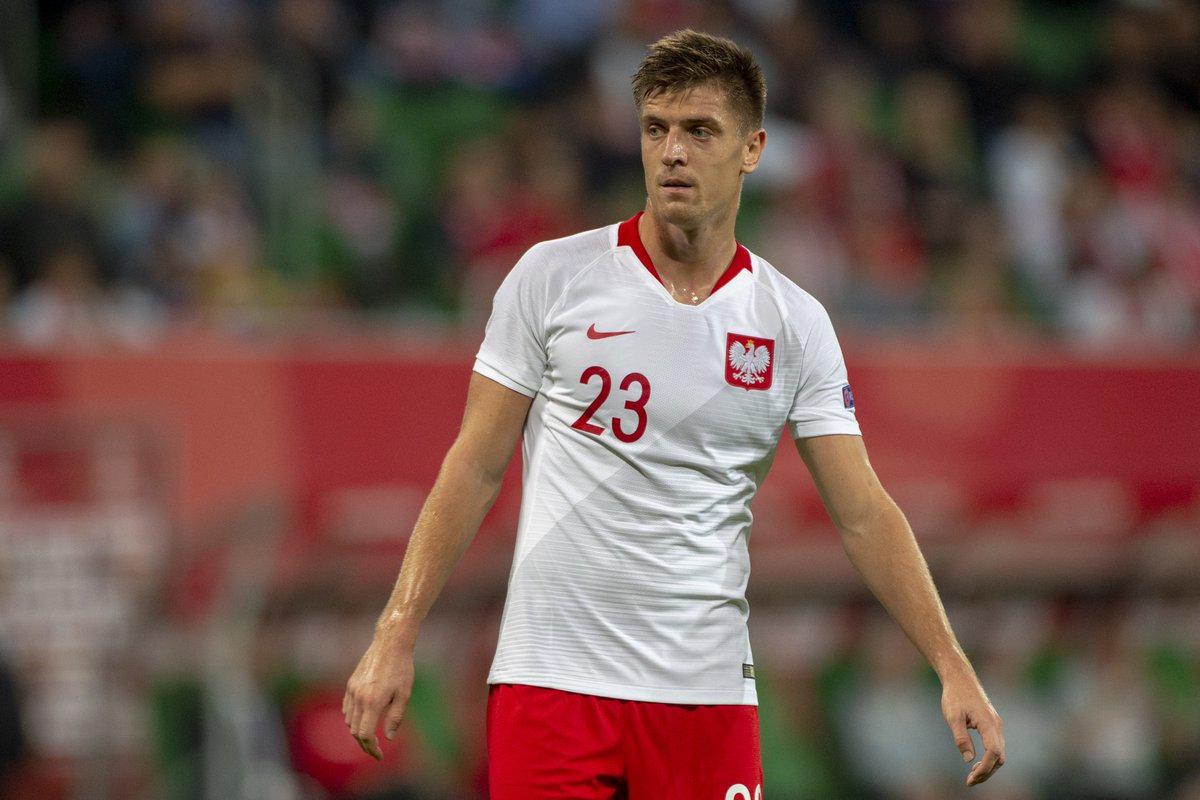 Krzysztof Piatek has now scored 15 goals in his last 11 appearances for club & country.
His first ever goal for Poland. ⚽️
https://t.co/fktARtzxkW
Piatek is Inter's ideal partner for the outstanding Mauro Icardi. The Argentine requires support; the Pole would take some pressure off his shoulders. Milan's blue half love a strong presence up top, one who can bully defenders and hold-up play. They need look no further than Genoa's strike roster.
Inter also rely on their hitman to consistently turn up. That's something Piatek would relish. He'd be spoon fed by their talented wide players. His foxy nature inside the box could enable him to thrive for the Nerazzurri, helping to launch a serious title challenge.
Inter's neighbours, AC Milan, is another potential move for Piatek. The Rossoneri are making strides, with Gonzalo Higuain taking over an influential role.
Piatek would complement Higuain really well. He'd ease the Argentine's burden. El Pipita could play in a drawed-back role, enabling the Polish striker to surge ahead as Milan's main goal threat. Doing so would improve his instincts as well as awareness in the final third.
The Rossoneri are currently an evolving project. Piatek can turn out their missing piece. Milan's abundance of creative talents in midfield, especially the sensational Suso, would link excellently with his style. He'd have to work hard to succeed, yet that's something which has brought him much reward already this season.
Without a doubt, Piatek's destiny is bright. His blistering form strikes a resemblance to Lewandowski. He's proving Poland's worthy successor for the ageing Bayern forward.
Only time will tell whether or not Piatek can claim the throne Lewandowski has made his own over the past decade.