Kylian Mbappe to break the Messi, Ronaldo Ballon d'Or vice grip?
Well, folks, what a brilliant summer we've enjoyed. I'd argue it was the best World Cup ever. Les Bleus were the deserved, eventual winners, with their star-studded attack spearheaded by the 19-year-old Kylian Mbappe. What a player, what a tournament, what an enormous talent.
After helping France overcome Argentina in a classic 4-3 encounter, Mbappe went from strength-to-strength. His electric pace, insane ball-skills and directness ripped opposing defences to shreds. Rightly, the Paris Saint-Germain prodigy was named Best Young Player out in Russia.
For the man born in Bondy, you get the feeling this is just the start. Mbappe's already a two-time Ligue 1 champion, while also winning a domestic treble in the French capital last term. He's yet to get into his twenties. The footballing world is already his oyster.
It has been a decade since someone not named Cristiano Ronaldo or Lionel Messi won the highly-coveted Ballon d'Or award. The pair are ageing. Their time is coming to its climax. Many thought it'd be Gareth Bale or Neymar to break that vice grip. Step forward, Mbappe.
If you weren't aware as regards to his immense talents, you certainly are now; provided you haven't been living under a rock all summer. What's most impressive to me is the maturity beyond his years. Mbappe doesn't act like a teenager, rather, it feels as though he's been at the summit for years. The maturity in his play is just astounding, imagine how wise he'll become over the next five years. It's a scary thought.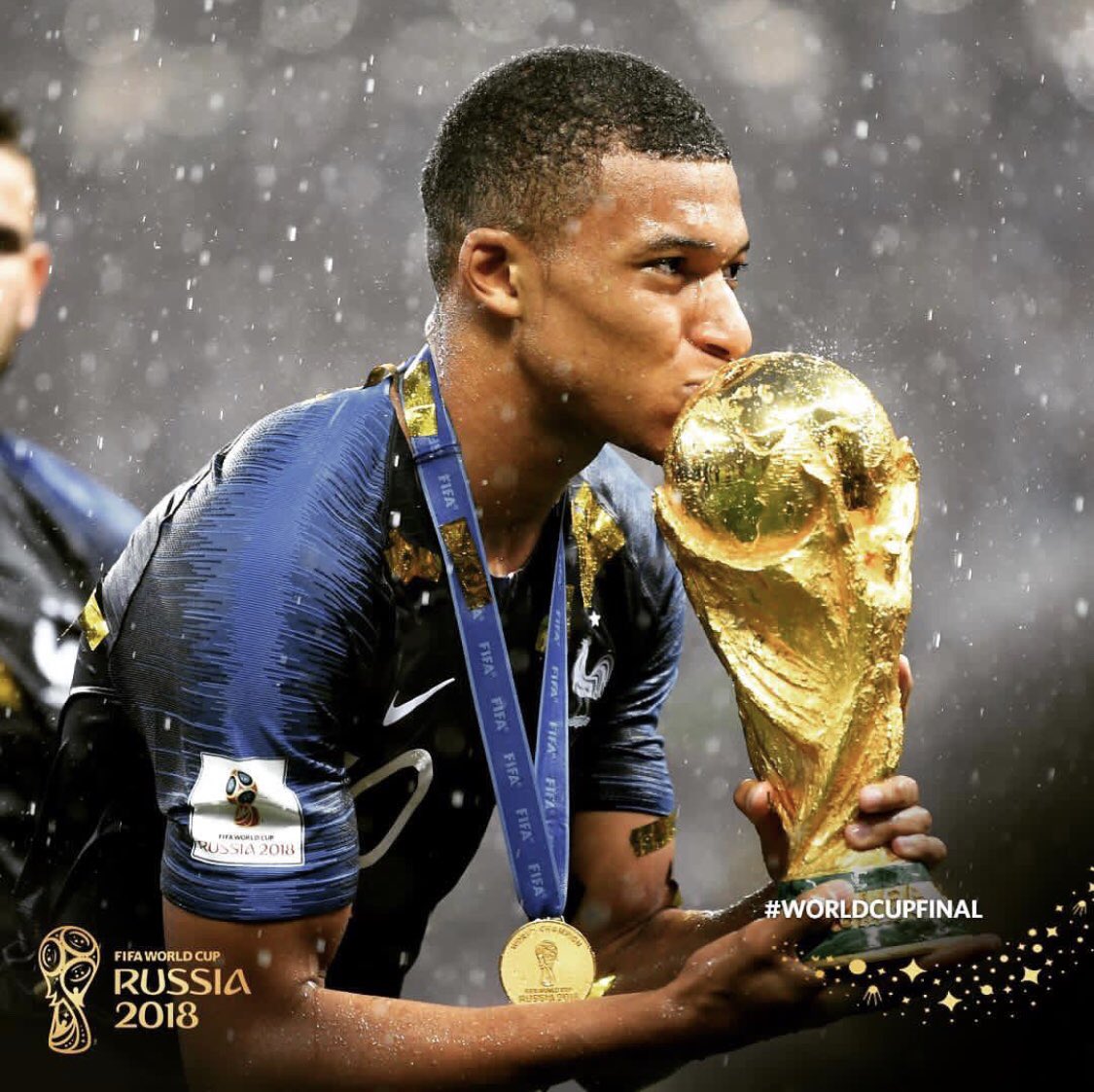 His homeland has provided him with the perfect start to his professional life. His rise to stardom has been accomplished. It's already time to plan his next career move, despite only joining PSG just last summer. If his preference is to remain at home, Mbappe will have to do something special. A Champions League title must be delivered if he's to scoop the most prestigious individual award in the game, but I don't think that's possible.
France has been conquered. It's a solid league, nothing more than that. Mbappe could walk into any starting line-up in world football. He has a choice to make. Does he move to the fast, physical Premier League? Switch to the electrifying La Liga or head to the astute, efficient, German Bundesliga? Only select clubs have the spending power that it'll take to lure him in.
For me, it's written in the stars that he replaces the aforementioned Ronaldo at the Santiago Bernabeu. They need that big-money signing following the Portuguese's departure. We all know Los Blancos love to sign a player on the back of an excellent World Cup campaign; although last time it didn't work out all that swimmingly for James Rodriguez.
Usually, I'd urge the teenager to remain loyal. Mbappe isn't your usual footballer. He's the most gifted youngster I've seen in a decade. It's time for him to grab the bull by the horns and work his way up the football food chain.
I guess with any player aiming for the pinnacle, you need some luck. If Mbappe can remain un-injured and in tip-top shape, we could be looking at potentially the best player to ever grace the beautiful game.