Is Leicester's Champions League qualification at risk?
Leicester City's second fairytale season may not end so happily after all.
While the Premier League title is sealed by Liverpool, the race for European spots is heating up. Manchester City sit comfortably in second place. Leicester City, Chelsea, Manchester United, Wolverhampton Wanderers, Sheffield United, Tottenham Hotspur, and Arsenal fight for the remaining two, three should City's ban be upheld, Champions League places.
Leicester's excellent start to the season ensured they hovered around Liverpool and City as the league's top three. They won 12 of their first 16 games, drawing two [Wolves and Chelsea] and losing two [Manchester United and Liverpool]. On an eight-win streak, they had the best defensive record. As Pep Guardiola's charges struggled, Brendan Rodgers' occupied the second place by mid-December.
Things changed after a 1-1 draw to Norwich. Since then, the Foxes have recorded four wins out of 12 games. Regularly underperforming in terms of xG, no new tactics have been experimented by Rodgers. The former Liverpool manager continues with a traditional 4-3-3 or 4-4-2, systems that benefited his side in the season's first half.
Leicester's defense is showing vulnerabilities. They have conceded 17 goals in their last 12 matches. Full-backs Ben Chilwell and Ricardo Pereira struggle to sustain top form in Wilfred Ndidi's absence. The Nigerian focal point picked up a knee injury in the first week of January. Neither Nampalys Mendy nor Hamza Choudhury is enough to replace him. Ndidi's recent performance against Aston Villa attests to how much he was missed.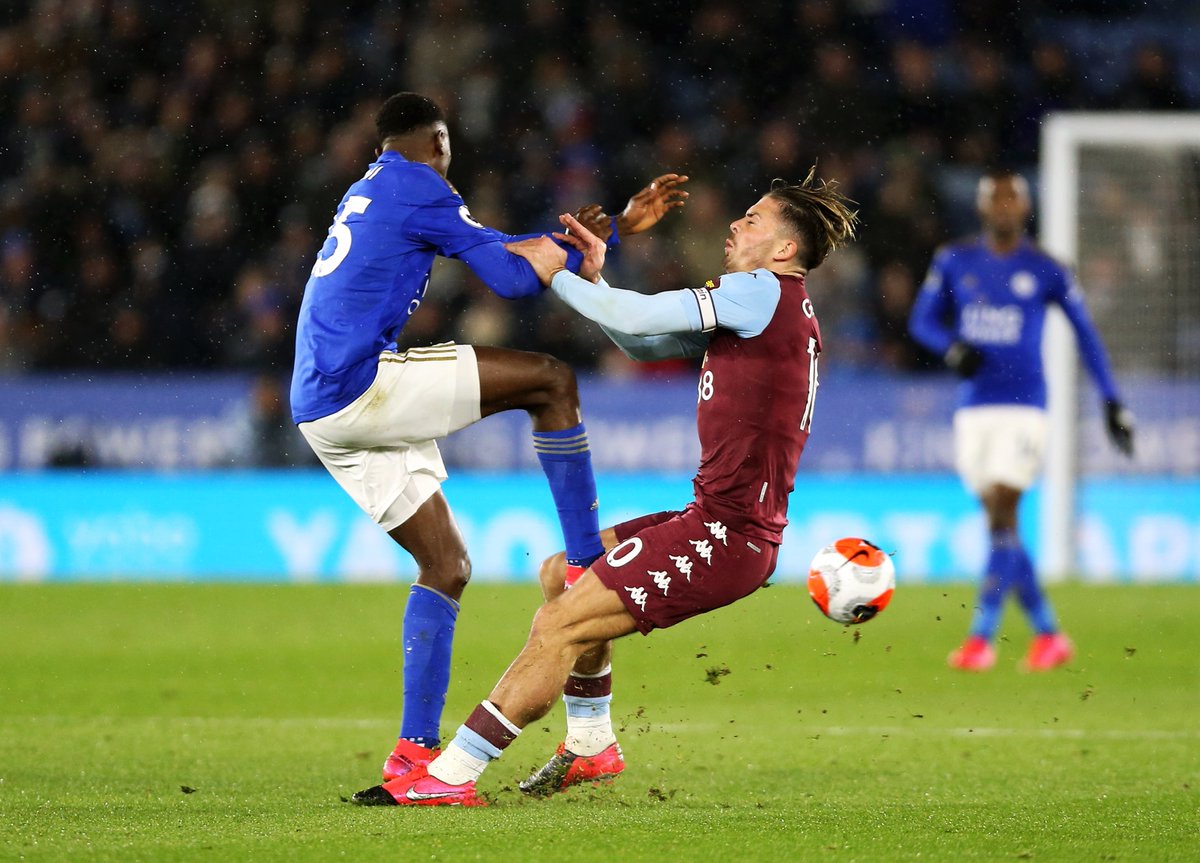 No player made more recoveries (13) or made more interceptions (4) than Wilfred Ndidi did for Leicester this evening.
Back with a bang. 🙃
https://t.co/1Ao8iprNQW
Upcoming fixtures are tough. The Foxes face a resurgent Watford under the tutelage of Nigel Pearson, on Saturday. Then follows an FA Cup quarter-final, against Chelsea. Could that chance of silverware take their focus off league commitments?
Trips to Brighton and Bournemouth will prove tricky as both teams look to ace the relegation battle. Crystal Palace will give Leicester a hard time, too, due to their pace in the front line to hurt exposed defenses. Everton and Arsenal are crucial games away from home, ones which Rodgers must nail in order to prove Champions League credentials.
The last three games are what scare fans the most. The Foxes will face Sheffield United, Tottenham, and Manchester United - three direct rivals for entry into Europe's marquee club competition.
In Leicester's 4-0 win over Villa last week, Jamie Vardy's brace helped overcome his seven-match goalless streak. Time will tell whether the striker's renewed scoring touch can halt his side's disappointing spell. If not, they risk surrendering a Champions League spot.
It remains in the Foxes' hands, though. As of now, City's Champions League ban is confirmed for next season. Rodgers' men hold a ten-point cushion over both sixth-placed Wolves and seventh-placed Sheffield United, albeit the Blades have a game in hand.
An interesting question pops up, however. Will Leicester be better off playing in the Europa League? The answer is yes. With less competition, players will get a taste of European football and could progress deep without intense pressure which the squad couldn't handle. Yet, Champions League money, reputation will help the club both retain and reinforce the squad.
Leicester's tailing-off is unfortunate as they looked perfect to enter Europe with a brilliant squad blended with experience and youth. Still, there's time for them to regain form. Key players Vardy, Ndidi, Chilwell, James Maddison, and Johnny Evans must all step up. Technically, 21 points from their remaining nine games will be enough to secure a Champions League spot. Nevertheless, it is inevitable that the chasing pack will drop points.