Leicester City's Ben Chilwell set to become a wanted man this summer?
Background Image Via: Wikimedia Commons/Poeb. Used under Creative Commons 2.0.
At Leicester City, there is seemingly something in the full-back water. Credit where it's due, Claude Puel has arguably the best wide-defenders in the Premier League at the moment. Signing the 25-year-old Ricardo Pereira for around £20million seemed expensive at the time. The Portuguese has more than proved his worth.
Today, though, I'd like to talk about Ben Chilwell. The now 22-year-old has been at Leicester for almost a decade. There is no better feeling than hearing the fans sing 'he's one of our own'. The Foxes have shaped and moulded the Englishman into the fine full-back that he is today. His abilities are now being showcased to the footballing world at both domestic and international level.
The 2017/18 campaign was his breakthrough year. At times during that season, Chilwell showed the naivety of youth. He'd often get caught ball-watching, thus leaving him out-of-position. More often than not, however, his blistering speed would help him recover. This season, the left-back has kicked it up a notch. For Leicester City, in the short-term at least, that's wonderful. Sadly, they can only hold on so long before the crows start circling...
Amongst the Premier League elite, being homegrown is a valuable commodity as it counts towards the tally of eight needed in each first-team squad. It's known as the English premium, it's why you tend to have to overpay when signing a player who was born and trained within the English footballing system. At this point, I'd imagine a fair few eyes are looking in Chilwell's direction in awe.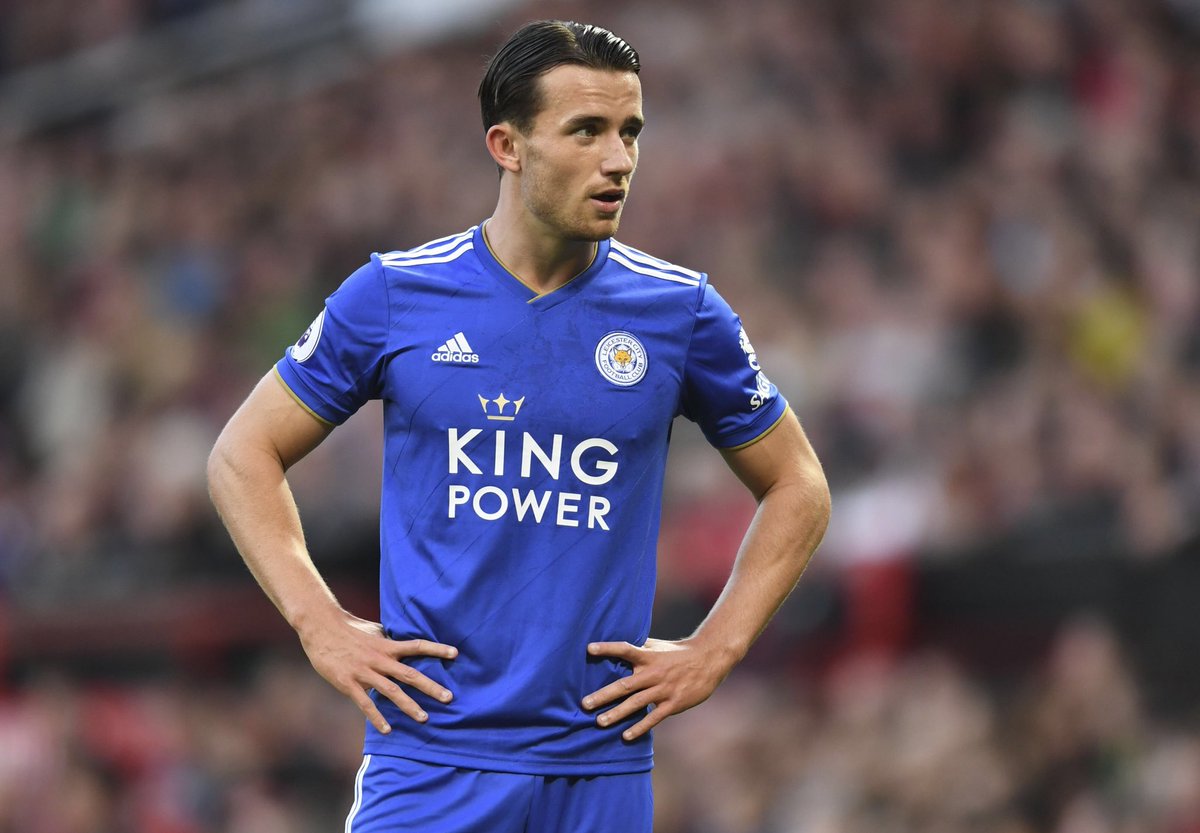 I genuinely don't think it's a stretch to say Chilwell has been amongst the best left-backs in the country. I'd probably just give the nod to Andrew Robertson at Liverpool, but Leicester City's #3 is definitely right on the Scots' tail.
When you look at the so-called big six, Liverpool aside, all could be in the market for a new left-back. Benjamin Mendy of Manchester City is brilliant but always injured, while across the way in Manchester, Luke Shaw's form has been patchy at best. Then you have Chelsea, whose first choice left-back, Marcos Alonso, is struggling at present. In North London, Ben Davies and Danny Rose are decent options but nothing more. At Arsenal, Sead Kolasinac probably isn't the long-term answer.
Chilwell has all the attributes. Quick, tough in the tackle, pretty decent in the air and a real threat when going forward. He's a sought-after and rare commodity in an ever-changing footballing landscape. The fact that he's been at Leicester for a while helps the club's case somewhat, though.
The good news for Leicester? When the inevitable happens, they'll get a hefty transfer fee for Chilwell. The bad news? They'll be losing one hell of a player. If they can keep the big guns at bay for another season then that would have to be deemed a success, which, to their credit, is something they've done very well in the past. It took Riyad Mahrez the best part of a year to force his move away, even then The Foxes didn't give in easily.