Liverpool must keep Mohamed Salah loyal
Egyptian forward Mohammed Salah is a gift that keeps giving. The Liverpool no.10 registered his 32nd goal in a brilliant first season at Anfield on the weekend. Apologies to Kevin de Bruyne, but there is arguably no better player in the Premier League at the moment than his fellow Chelsea reject. The goal against Newcastle was also his 24th goal in the Premier League, drawing him level with Harry Kane. Until Manchester United's remarkable fightback against Crystal Palace yesterday, the result propelled the Reds into second place.
Salah has provided a further eight assists in the Premier League, highlighting his maturity as a more efficient player in the final third.
While he is doing well for Liverpool at the moment, a time may come when he seeks greener pastures. Over the past few seasons, the five-time European champions have seen a number of their best players join better-placed clubs. Liverpool is heading in the right direction under Jurgen Klopp, but they must employ more world-class players to complement Salah, Sadio Mane, and Roberto Firmino if they are to keep them.
Real Madrid is reportedly keeping the Egyptian under watch and may move for him sooner rather than later. The Reds will ask a hefty fee to keep the Champions League holders from prying their talisman away. Real Madrid can afford to pay almost any price, however.
For all their attacking brilliance, Liverpool still has a suspect defence. They ship goals like they were UPS on a holiday rush, a fact that will inhibit them in big matches if they do not put a halt to it.
Salah is a humble lad, who despite his god-like status in Egypt, keeps himself in check and won't hold the club to ransom should he decide to leave Merseyside. He must get an increase in wages to match his current status, but the club must not relent in their effort to acquire the best players in the world to complement the 25-year-old's talent.
Philippe Coutinho's sale to Barcelona shows Liverpool is still a notch below the major clubs on the European scene. Salah has been highly impressive all season, but if he replicates his production in 2018/19 with no trophies to show for his efforts, he may start to question himself. No one would blame him for looking to sign for a club that will match his ambitions. It's how the footballing world turns these days.
He was relieved of his contract at Chelsea for not delivering when it mattered most. Perhaps he hadn't matured in time. Chelsea must be gritting their teeth with envy whenever they see him strut his stuff. It was an error in judgement by the Stamford Bridge outfit, and they are paying for it. Liverpool is on an upward trajectory; Chelsea is not.
That said, Salah's ascension may be outpacing the Merseyside outfit. He has convinced everybody regarding his talent after being derided in the English press as a flash in the pan while at Chelsea. He is a man on a mission. Liverpool must keep up or get out of the way.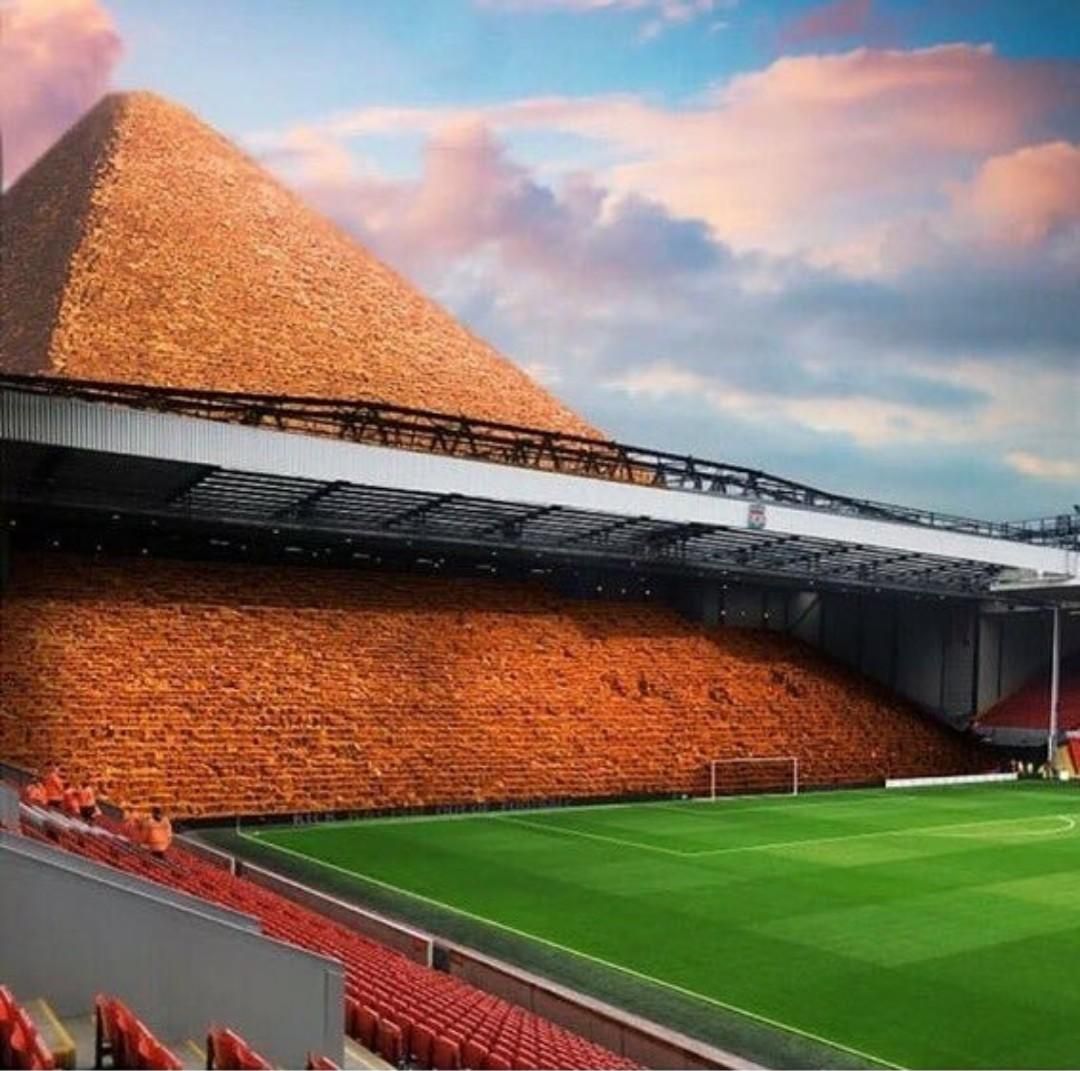 Seems this Egyptian King thing is really catching on🇪🇬😂
The Mo Salah stand...
(📷DreamerRed, Reddit)
https://t.co/u3hfpkvtdz