Liverpool result was Arsenal's biggest step away from Wenger yet
Last week's draw v Liverpool allowed Unai Emery to step further out of Arsene Wenger's shadow as Arsenal manager.
Arsenal fans walked away from the Emirates last Saturday extremely pleased by what they witnessed. This was their greatest stride forward in the march away from Arsene Wenger and the past.
Arsenal own just two wins from their last ten meetings with the Reds. Their last victory came in April 2015. Their previous five encounters produced three Liverpool wins and two draws. In that time, Wenger's Gunners conceded 16 goals and at least three per game since the 0-0 draw in August 2015.
Liverpool matches epitomised everything wrong with Arsenal under the Frenchman. Always chaotic, these affairs provided great entertainment for everyone except Arsene Wenger. Up against Jurgen Klopp's modern brand of high-intensity football, his style and tactics went lacking. He was regularly outthought and outmanoeuvred.
His players filled the contests with poor performances. Mesut Ozil regularly underperformed. In fairness, the players didn't know what to do. That is down to the manager, not their ability. Each clash between these sides, whether at Anfield or the Emirates, hammered another nail into Wenger's coffin.
When the scoreline appeared favourable, it flattered to deceive. Close matches were down to Liverpool's inability to defend a lead more than anything Arsenal did.Gunners faithful often felt lucky to come away with anything. That was the sentiment following their 3-3 draw last December.
Unai Emery's first meeting with Liverpool could not have been more different. Organisation and discipline replaced chaos. Fortune that kept Arsenal in it was replaced by misfortune that kept them from running away with it. Arsenal should have claimed all three points for the first time in three years.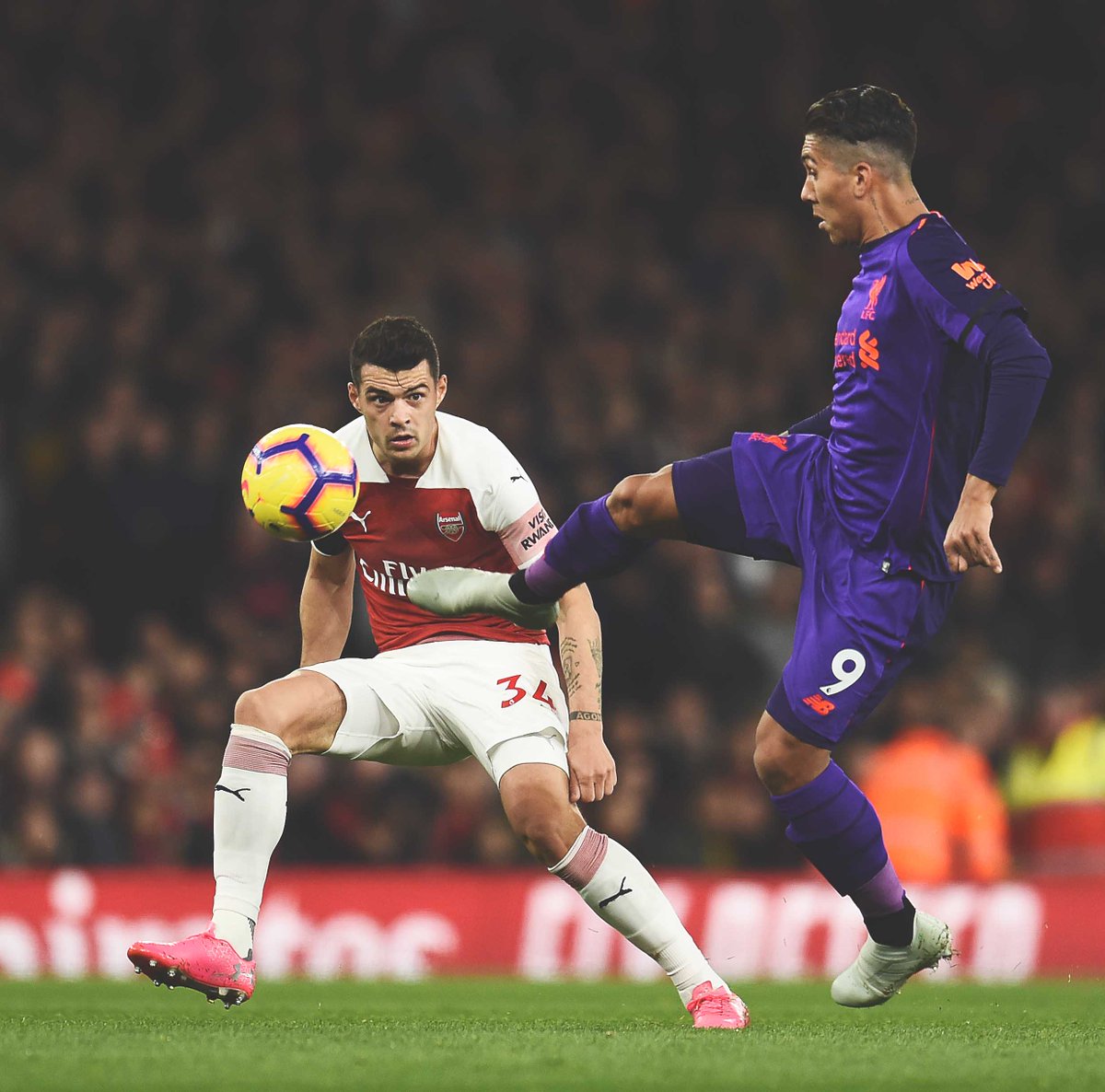 Granit Xhaka & Lucas Torreira were outstanding vs. Liverpool - a combined 25 ball recoveries
Liverpool could only penetrate Arsenal's area by going wide down the flanks
The first time in a while you can confidently say Arsenal have a midfield capable of controlling big games
https://t.co/UBc5c9M25H
Whereas Wenger often looked bereft a tactical plan, Emery seemingly had no shortage. His side's considered approach was evident throughout, mostly through continued attempts to attack Liverpool in the wide areas. Emery identified Klopp's weakness and attacked it throughout.
His instructions clear and communicated, the squad carried them out with confidence. The defence looked their best in years. In midfield, Granit Xhaka logged perhaps his best performance to date. Lucas Torreira continued to shine. The forward line tested Liverpool's newfound defensive strength.
The contrast between Wenger's sunset and Emery's sunrise couldn't have been brighter. Earlier this season, Arsenal looked a little short of the other top six sides. They didn't in this game. The Gunners matched the Reds from minute one. At points, Klopp sides showed respect to Arsenal, something they haven't done in several years. The performance provides a blueprint for Emery's men moving forward.
Like those in the stands, Emery must have been delighted. The Gunners unbeaten run is impressive but had come against teams from which it should take all the points. Liverpool are no such team and his side were worthy competitors. Now the Spaniard knows his charges can respond to a serious challenge.
Arsenal's most complete performance this season showed they belong in the top six on more than reputation. The spirit that waned in Wenger's latter days has returned. The players are on board. The fans have joined them. It's a crucial step forward in their development.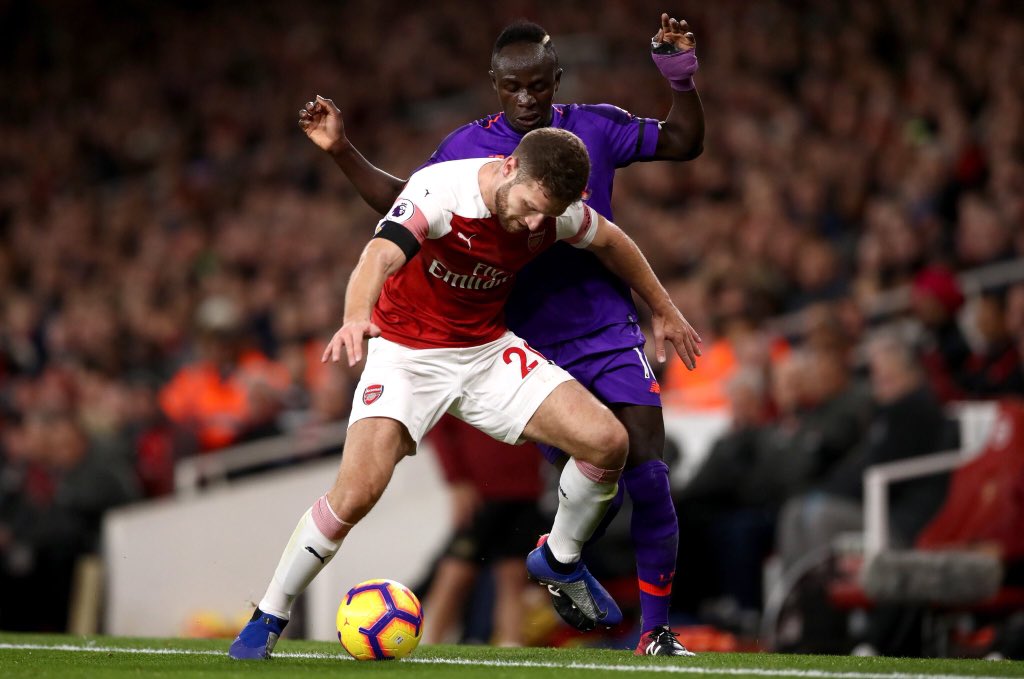 Mustafi on Emery: "When we don't have the ball, he tells you exactly where to stand & how to get the ball from the opponent. It is a good mix between freedom but still very disciplined & having the same plan in the whole team & that is what we saw especially against Liverpool."
https://t.co/ZPPH1m72iE
The key now is continuing to move forward. If Arsenal can play like this every week, they will remain in the thick of the race for Champions League places. To begin December, they take on a vulnerable Tottenham, then Manchester United three days after. Those fixtures will be telling. If they can repeat their performance against Liverpool, they will come away with further positive results.
For now, they can reflect on a fantastic display against Liverpool in which they left Arsene Wenger further behind. Like the A-Team, Unai Emery's plan is coming together.