Liverpool should sacrifice European Dream for Premier League Glory
Jurgen Klopp has an urgent decision to make
Jurgen Klopp cut a slightly disgruntled figure when giving his opinion on Gary Neville's comments regarding how Liverpool should take this season's Champions League lightly in order to boost Premier League ambitions. The German sarcastically shrugged aside the advice, ensuring everyone the Reds would continue playing to their best in every competition.
While Klopp's ambition mixed with his side's talent is enough to make anyone dream, the Liverpool manager needs to be more pragmatic. Despite having a world-class team, the Reds are still troubled by holes in certain departments. Those have been exposed in their disappointing European trips. They cannot risk giving all aiming to win their sixth Champions League title, only to predictably fall flat in the Premier League's business end.
Klopp is asking for too much if he expects his players to operate with the same work-rate throughout the campaign. Although Liverpool's fitness level is impressive, stretching that intensity through a full season is unrealistic. Their boss must realise where to slack off. Reds fans would take their first Premier League title over the Champions League, a competition they last won in 2005, every day of the week.
Liverpool's "heavy-metal" football can oust any side. Klopp's tactical prowess can outwit any manager. However, he must outline realistic targets rather than be happy playing an attractive style with no rewards. The former Borussia Dortmund coach has to demonstrate his trophy-winning ability. Defeating this Manchester City to the Premier League will escalate him into the best right now.
Klopp should finally recognize his squad's limitations. Liverpool aren't brimming with talent like City. With the Citizens' squad depth set apart, the German gaffer needs to be more clever with how he utilizes players. They will soon run out of steam without receiving enough rest. Tiredness and fatigue are inevitable to result in injuries, leading to the Reds losing their flow.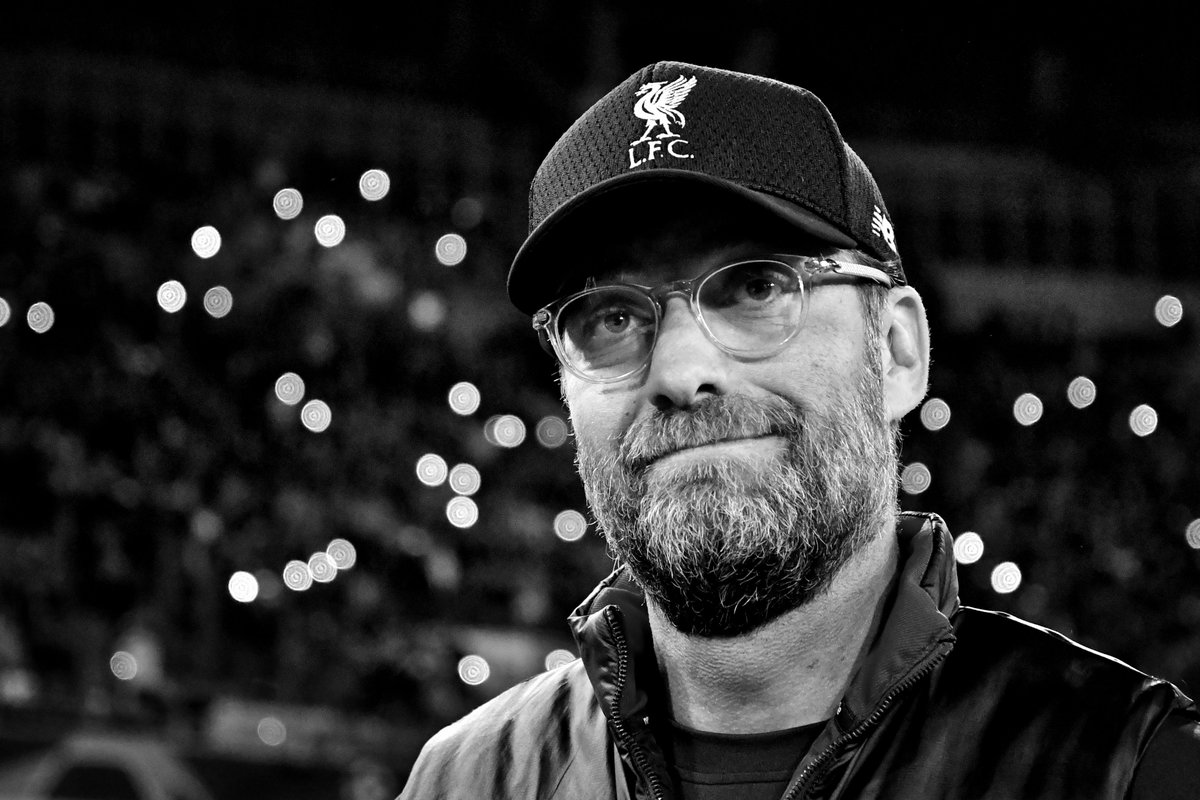 Liverpool have lost all three away games of a Champions League group stage for the first time ever.
1-0 vs. Napoli
2-0 vs. FK Crvena Zvezda
2-1 vs. PSG
Rough on the road for the Reds. 😳
https://t.co/7IEQOjf5Rq
Realistically, Liverpool's squad isn't as compact as Man City's. The Merseysiders made some big-name signings in the summer, but Fabinho and Naby Keita are both taking their time to adapt to Klopp's high-voltage system. City already boast a side perfectly synced with Guardiola's philosophy, to such a point any new arrival's impact has been rendered irrelevant.
Klopp, however, knows Guardiola intends to focus on winning the Champions league after tasting bitter defeat in recent years. The Catalan-born coach indicated his Bayern Munich tenure a failure due to not lifting Europe's most prestigious trophy. He is ready to ramp things up to ensure the Citizens conquer the continent. Doing so could leave room for Liverpool to capitalize in the Premier League race during the season's latter stages.
While the Reds are superior to Man City in certain departments, Guardiola's men overpower them in most areas. City's midfield is much superior to Liverpool's. Georgino Wijnaldum and James Milner are holding down the fort for Klopp, with the underperforming Jordan Henderson and two newcomers not giving much depth.
City's midfield, meanwhile, boasts world-class talents such as Fernandinho, David & Bernardo Silva and also an impactful substitute in Ilkay Gundogan. Kevin De Bruyne, their best midfielder last campaign, hasn't even featured this time. Despite the Belgian's absence, the Citizens are coasting to victories. In the goal-scoring front, they've netted 43 times in 14 league matches. That's 16 more than Liverpool.
One could argue the Reds' defence is better than Man City's this season, mostly thanks to Virgil van Dijk's influence. However, the rate in which City is operating, performance at the back isn't of prime importance to them. Liverpool must remain patient in their chase, knowing they can exploit any slight defensive lapse from the defending champions.
Man City can compete on all fronts due to their limitless options. Liverpool, though, will struggle to do so. They might pay dearly choosing to match City's ambitions. Guardiola knows what it takes to win multiple big-time trophies in a season. Klopp doesn't.
However, Liverpool are beginning to show a "champion mentality" this campaign. They've been able to grind out victories like former Premier League winners, enabling a much better start than last season. At this point 12 months ago, the Reds had picked up 26 points from 14 games. This time, they've picked up seven points more.
Improvements have been felt in Liverpool's game, but pondering too much on a Champions League trail could derail their other hopes yet again. The players have understood the approach needed to win the Premier League. Klopp should let them focus on that itself.
Redemption should be the Reds' aim. After falling flat to persistent inconsistencies last season, they've attained the momentum needed to win their 19th top-flight title and first of the 21st century. For that to happen, though, Klopp must sacrifice his heavy-metal style in Europe. If not, Liverpool's Premier League charge will falter, leaving him to ultimately regret his overwhelming ambitions.