Are Atletico Madrid suffering from creative issues?
Diego Simeone's set-up is known for its pragmatism.
Unlike most prominent European sides, Atletico Madrid thrives from a working-class DNA. While La Liga rivals Barcelona and Real Madrid dominate teams by employing a relentless attacking scheme, Los Rojiblancos flourish when under an onslaught from the opposition.
If a lesson's needed on grinding a victory, watch Atletico closely. There's no denying the heights Diego Simeone's taken them to become La Liga's third pillar, but the Argentine's tactics can frustrate. After breaking the bank to add Portuguese sensation Joao Felix to their talented strikers, one would think goals wouldn't be a problem.
Well, it's turning out a case of déjà vu. Los Rojiblancos have scored a meagre seven goals in six games so far this season. Seven La Liga sides have netted more. Having spent big to lavish a star-studded attacking line, averaging just above one goal per game is worrisome. Then again, their method of scoring is being dragged out.
Simeone's invested heavily on full-backs, bringing in Kieran Trippier as well as Renan Lodi to replace his outgoing stars. By signing one experienced candidate and one young upstart, he's brought the right balance to Atleti's backline. Moreover, the 49-year-old's showing much faith in those two players to not only cope defensively but also charge forward.
Indeed, Atletico's attack revolves around their marauding full-backs. Of course, pushing wing-backs to create chances isn't necessarily a wrong move. Ask Liverpool fans. However, Simeone's style requires updating. Lodi often charges in behind to pose a threat without having a teammate to capitalize.
Trippier, too, flings in inviting crosses only to watch them be wasted. To his and Lodi's credit, they're directly responsible for two of their team's seven goals this campaign. Both are living up to expectations.
Trippier has been rejuvenated since leaving Tottenham Hotspur. With his mistake-probe tendencies having vanquished, he's transformed into a strong defender. The England international's set-piece ability is working a treat for Los Rojiblancos as well. He caused Juventus nightmares with his decisive corners in a man-of-the-match performance.
While Atletico did salvage a draw from a losing position against Juve, they remained one-dimensional with reliance on set-pieces.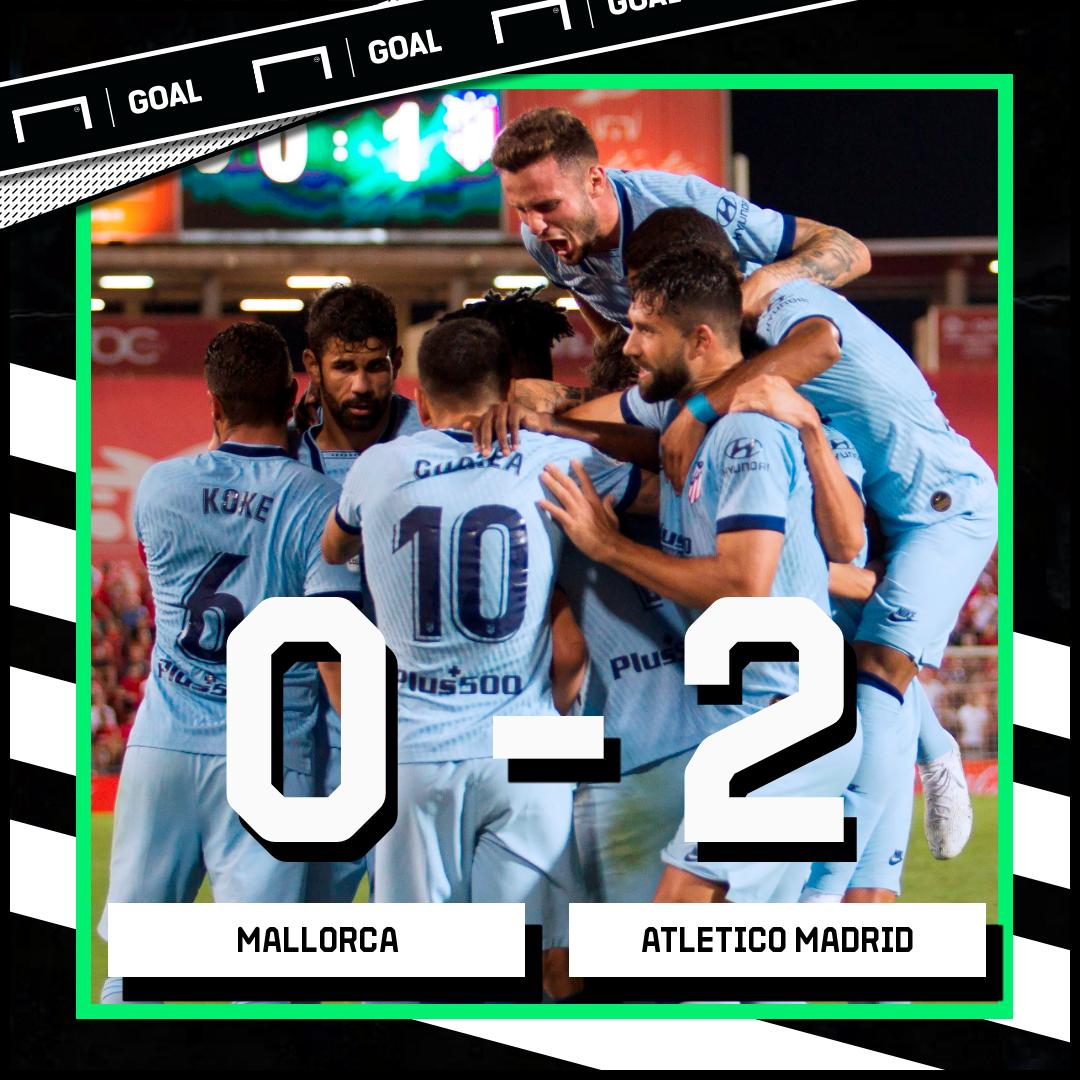 ⚽️ Diego Costa 26'
⚽️ Joao Felix 64'
🔴 Alvaro Morata 77'
Atletico Madrid's star trio all play a part in victory in Mallorca, but not all as desired... 😬
https://t.co/GvHPPo1pCB
Of course, due to strong aerial threats coming from Jose Gimenez, Diego Costa, and Alvaro Morata, Atleti boast an edge attacking corners and indirect free-kicks. Perhaps this tactic is perfect for opposition vulnerable in defending set-pieces. However, it doesn't work all the time because many teams have found the loopholes.
Atletico have one of La Liga's most potent striking duos in Costa, Morata. Both obtain the scoring hunger. Still, the former loses his sanity when things go amiss. The latter, under similar duress, goes quiet. The two must work harder at getting on the end of chances. They need to build an intuitive connection knowing when exactly to blaze into the box inline their wing-back's delivery. Wasting opportunities will only further deteriorate team morale. The two Spaniards must up the ante.
Moreover, when Los Rojiblancos' attacking style through the wings isn't working, why not encourage Koke and Saul Niguez to venture forward? After Rodri's departure, they've been restricted to amp up their defensive contribution. Thomas Lemar's disappointing form isn't helping, either.
Koke is among Atleti's most experienced players with a stark understanding of La Liga's competition. Saul boasts a feather touch along with much-needed creativity to open up defences. These two must be encouraged in a more attacking role. Each can break open defensive lines, threading passes for their forwards to run through at goal.
Atletico's caution needs relaxing. They must allow their brightest attacking minds to influence their style more. Notably, Felix requires better support to grow into an Antoine Griezmann-like player.
Plan A for Los Rojiblancos is clearing bringing frustration. On this path, decent results won't last for much longer. It's time to throw the script and try new things. That's Atletico's best shot at challenging for the title.