Lucas Torreira only just getting warmed up at Arsenal
Is Lucas Torreira Arsenal's N'Golo Kante
Every team can use an N'Golo Kante, can't it? A player who breaks up opposing attacks, hassles and harries foes from the word go, and drives forward when necessary. Arsenal found their Kante this summer in Lucas Torreira.
The defensive midfield role is of great importance to every team. Most Premier League sides employ a double pivot, typically a ball-winner alongside a someone more technically gifted. Think doctor and nurse, although instead of "scalpel," it's "give me the ball." Idrissa Gueye and Andre Gomes at Everton illustrate, as well as in Declan Rice and Pedro Obiang at West Ham.
In Arsene Wenger's later years, the Gunners played a single holding mid. Unai Emery altered that plan by playing Granit Xhaka and Torreira just in front of the backline. You notice the Uruguayan almost immediately in matches. He's everywhere. Better, his relentless energy positively infects Xhaka.
Emery spoke highly of the Uruguay international after his transfer from Sampdoria, claiming he had kept an eye on him for a few years and was glad to see him join the Gunners. A few games into Torreira's Arsenal career, it's easy to see why.
The Fray Bentos native is a real nuisance in midfield, popping up all over the place, doggedly shielding the backline. Not only is he a warrior in the middle of the park, he's remarkably neat and tidy in possession. His 90% passing accuracy in the Premier League leads the team. At 5' 4" he looks even less a threat than the 5' 7" Kante. Just like the Frenchman, however, that assessment is revised when he starts to move. Both men eat up ground and opponents like their coaches starve them between matches.
Torreira can be a real pain to play against. Ask Dele Alli. He just never backs down, always tussling to win possession. The Uruguayan has clearly given Arsenal's toothless midfield some much-needed bite. His positional awareness and vision are too keen for a 22-year-old. superb for someone who is only 22. He knows when to join the attack and when to hold back. With their new pit bull, the Gunners are no longer easy meat.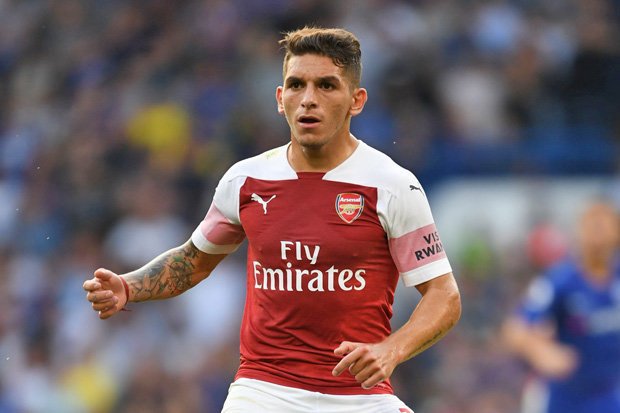 Lucas Torreira is the third most fouled player in the league this season, with only Hazard and Zaha being fouled more times. Crazy stat considering he is a DM, just shows how influential he is in games. #
AFC
https://t.co/cYf8jZ53S2
Rash is a word you often associate with relentless ball-winners. Not Torreira. Yet to see red in a professional career that began four years ago, he is a steady, composed presence a steady, composed presence. Emery can trust him to keep a cool head in difficult situations.
Torreira has continued to improve game after game as he adjusts to Premier League. He has scored twice in the last three games, including the winner against Huddersfield at the Emirates on Saturday.
On the whole, Arsenal is in good form. What else do you call an unbeaten run that's surpassed 20 matches? The players buy into Emery's philosophy. The fans are wearing their optimism like a new suit. The squad is rising up the table. Unai Emery resembles his predecessor in preferring to build play from the back. Lucas Torreira makes that so much easier for the new Arsenal boss.