Lucien Favre's Dortmund ready to take on Bayern Munich and Europe
Lucien Favre has proven capable of taking Borussia Dortmund forward
Not since the days of Jurgen Klopp at Borussia Dortmund has Bayern Munich had any serious challenge to worry about in the Bundesliga. Under Thomas Tuchel, Die Borussen played some good football but staking a claim for the title was always a step too far. The DFB-Pokal served as consolation. Swiss manager Lucien Favre rekindled hope of another Bundesliga crown last term. Unfortunately, the team narrowly lost out in the end to Bayern's superior firepower.
A promising start to the Champions League also met a disappointing end as Dortmund lost home and away to the eventual finalists, Tottenham Hotspur. If such a campaign had happened at the Allianz Arena, there would be a major shakeup by now. But Favre's team plays by a slightly different set of rules. Die Schwarzgelben bide their time and wait for a window of opportunity to strike down their nemesis by claiming a trophy or two. Therefore, when a manager shows promise, he is allowed to continue.
That explains why the Swiss gaffer has recently been rewarded with an extension to his contract to keep him at Westfalenstadion until 2021. After thrilling the club's loyal supporters with a unique brand of attacking football, while going neck and neck with bitter rivals Bayern in the title race all season, he proved if given enough time he can lead the side to glory. The club hierarchy was convinced and has now backed him to take the team further.
For a club resigned to losing some of its best players to rival teams across the continent due to an inferior financial might, Dortmund has refused to be defeated. A few years ago the side was compared to Monaco for excellence in player recruitment. Both have little resources and have lost big stars. Although the loss of such players has caught up with the French side, leading to a struggle just to maintain top-flight status, the German side has continued to thrive.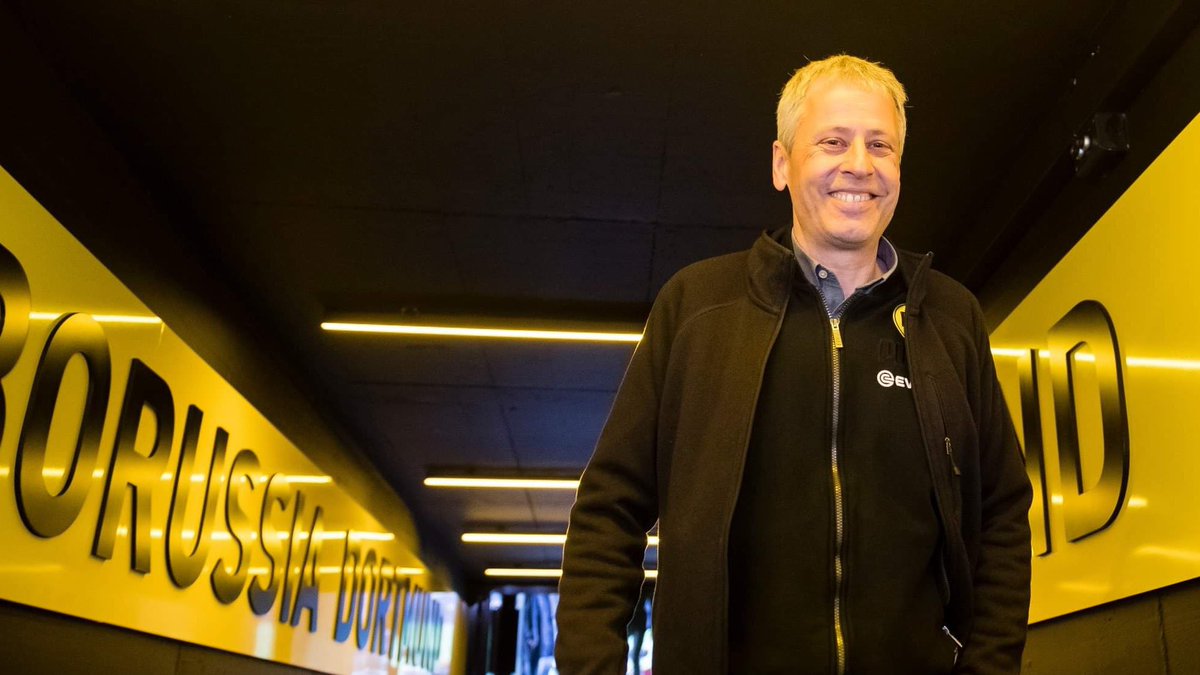 Lucien Favre has extended his contract with Borussia Dortmund until June 2021!
"I'm delighted to have the opportunity to shape the sporting future of this tradition-steeped club".
https://t.co/lFtwONOwkt
The latest player to make a big money move after Ousmane Dembele's departure to Barcelona is Christian Pulisic. The United States international is now tasked with filling the gaping hole left at Chelsea due to Eden Hazard leaving for Real Madrid. Dortmund has its own filling to do. In that, the club has done remarkably well.
​​​Acquiring players like Julian Brandt and Nico Schulz is indeed a smart business move. The addition of Belgium international Thorgan Hazard adds more depth to the squad. Club icon Mats Hummels has also been bought back from Bayern for €38million. The centre-back comes loaded with experience. That leaves the side even stronger than it was last term. Having already stamped his image on the team, Favre now has the job of fine-tuning the group to make significant progress in the next campaign.
With arch-rivals Bayern not at their best as they adjust to life under Niko Kovac, the former Borussia Monchengladbach manager has the opportunity to go one better this time around. It's achieving on the continent that could prove more difficult. Yet, Ajax and Tottenham's recent Champions League runs show it's possible.
Yes, contending with the likes of Real Madrid, Barcelona, Liverpool, Juventus, as well as Manchester City and Paris Saint-Germain will be a tall order. They all have deep pockets. But then again, Tottenham and Ajax proved it can be done. Porto too, who won the competition with Jose Mourinho in the dugout. Dortmund themselves reached the final in 2013.
Dortmund now has a talented group of players that can take both the league and the continent by storm. In Favre, they also have an excellent manager who has experience and offers an attractive playing style. If the team's league performance last term is anything to go by, there is much promise for the future.