Lucky Liverpool grab much needed European win
Liverpool are renowned for doing things the hard way in recent years. This season is no exception. Starting their Champions League campaign with two draws in very winnable games didn't make life easy.

The Reds bounced back with a 7-0 victory in their following game. They may have come away with a 3-0 victory in the return encounter against Maribor on Wednesday night, but was it all plain-sailing at Anfield?

The game started in typical Champions League fashion. The excitement from the almost sell-out crowd was clear to see, however, it didn't translate to the players. Maribor had a game plan to frustrate Jurgen Klopp's side, congest the middle, forcing the opposition to play out wide, pressing as a team. Despite Liverpool's 75% possession throughout the game, most of the passes were made from centre-backs in non-threatening areas. It was side to side play. A 7-0 victory certainly wasn't on the cards this time around.

To make things worse, Georgino Wijnaldum limped off early in the first half, paving way for Jordan Henderson to play even more non-threatening passes. Nonetheless, the Reds created a few opportunities. Mohammed Salah was unlucky while Roberto Firmino headed onto the bar. Most of Liverpool's success came down the right side, with Trent Alexander-Arnold crossing superbly multiple times into the shaky Maribor defence. Both teams went in 0-0 at half-time, with the away fans definitely the louder of the two.

Klopp must've had strong words at half-time. His players came out with a completely different agenda. They pressed much higher with a faster tempo, looking as if they really meant business. Alex Oxlade-Chamberlain and Alberto Moreno began to up their game in search of the opening goal. The breakthrough came on 49 minutes when Salah flicked into the top far corner from Alexander-Arnold's cross.

The Kop then got behind the boys as they pressed for more. Moments later Firmino was fouled inside the box, only for James Milner to miss the penalty - a smart save from the Maribor 'keeper denying Liverpool a second.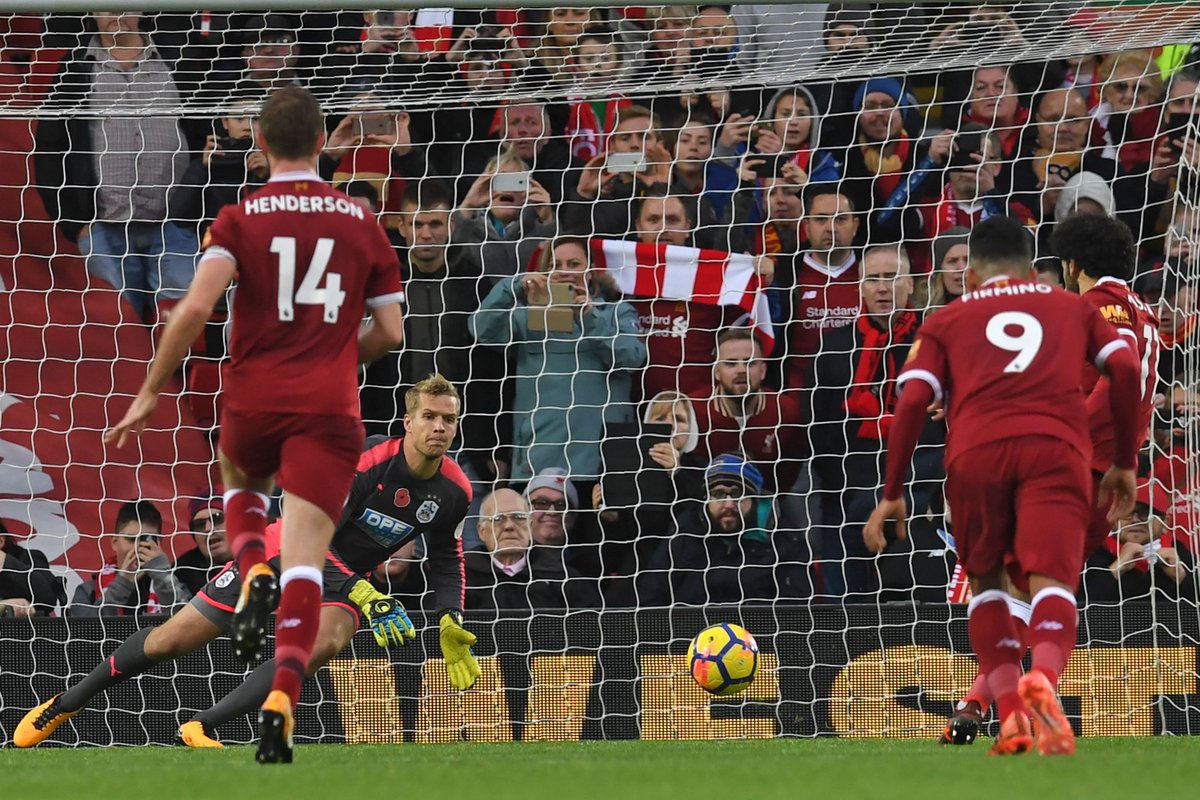 Liverpool have now missed their last four penalties at home:
Milner ❌
Firmino ❌
Salah ❌
Milner ❌
No joy from the spot.
https://t.co/CCgXalwtg7
After going a goal behind, Maribor was forced to press higher, leaving them vulnerable at the back It was perfect for a dangerous Liverpool counter-attack. The game transformed from one that looked like it had 0-0 written all over it into one that Liverpool could win 3, 4, even 5-0. Emre Can linked up well for a 1-2 just before neatly slotting the ball past the 'keeper to double the advantage. From then on it was all one way. Alexander-Arnold went close from a free-kick, while Firmino was also unlucky not to score.

Maribor only really threatened once, hitting a well-struck low shot, which was denied by Loris Karius. Daniel Sturridge came on for the final ten minutes, scoring a rebound near the very end to cap off a good second half for Klopp's side.

Although Maribor proved well organised in the early stages, Liverpool turned it around in the second half to grab a much-needed win which puts them top of Group E.