Luis Enrique is the perfect manager to put Spain back where they belong
It's said the sun always comes out after the storm. I'm not sure how that applies around midnight, but it suits the news from the RFEF after Spain's disastrous turn at the 2018 World Cup.
La Roja arrived in Russia as prominent contenders who never lived up to expectations, then suffered an early exit following a penalty shootout against Russia in the Round of 16. This campaign will be remembered for Julen Lopetegui 's dismissal two days before the tournament began.
Fernando Hierro managed the team during the World Cup. The pressure proved too much. He quit both as manager and sporting director after la Roja's ouster. Again, the RFEF acted quickly and this time with better judgment. We already know who will take over as manager. Luis Enrique has been among the top coaches in the game for the past few years. It's an exciting choice.
The former Barcelona remained a free agent during the entire season. Several teams, including PSG and Arsenal, him on their radar. None could land him. There had been speculation he had been burnt out at the Nou Camp. Taking over the national side is not without its pressure and demand, but it offers far more time away from the spotlight to recharge. Enrique knows what he's getting into. He coached four of the World Cup squad at FC Barcelona and faced six others in El Clasico matches throughout his Barca tenure.
This will be the first time Enrique oversees a national team. It's an entirely different experience, but there is no arguing Spain made an astute choice, a coup even, in hiring the 48-year-old tactician. If anyone can reverse Spain's situation, it should be him.
Enrique encountered many among the other La Liga players during his Blaugrana stretch, but it's not the only Spanish club at which he coached. He had success with Celta Vigo, positioning the Balaidos side as a perennial contender in the race for Europa League places, transforming them into a club that staunchly defends its home fortress. He also enjoyed a brief spell with AS Roma. He's encountered different football styles and environments. As much as his tremendous success with Barcelona, those experiences will aid him in his new post.
Like Pep Guardiola, Tito Vilanova [RIP] and Ernesto Valverde, Enrique has the tiki-taka gene in his system. It doesn't take a genius to recognise La Furia intend to continue down that path, whatever others may think. They'll just go about it at a faster pace with and a stronger attacking mentality. Certainly, aggression was absent in Russia.
Enrique's deal with the RFEF is for two years. His primary goals will be to win the 2020 European Championship, clinch a spot in the 2022 FIFA World Cup and establish Spain as a powerhouse in the UEFA Nations League.
Results are yet to be determined, but at least on paper, Spain did well. Luis Enrique seems like the perfect fit to guide La Roja back to where they belong.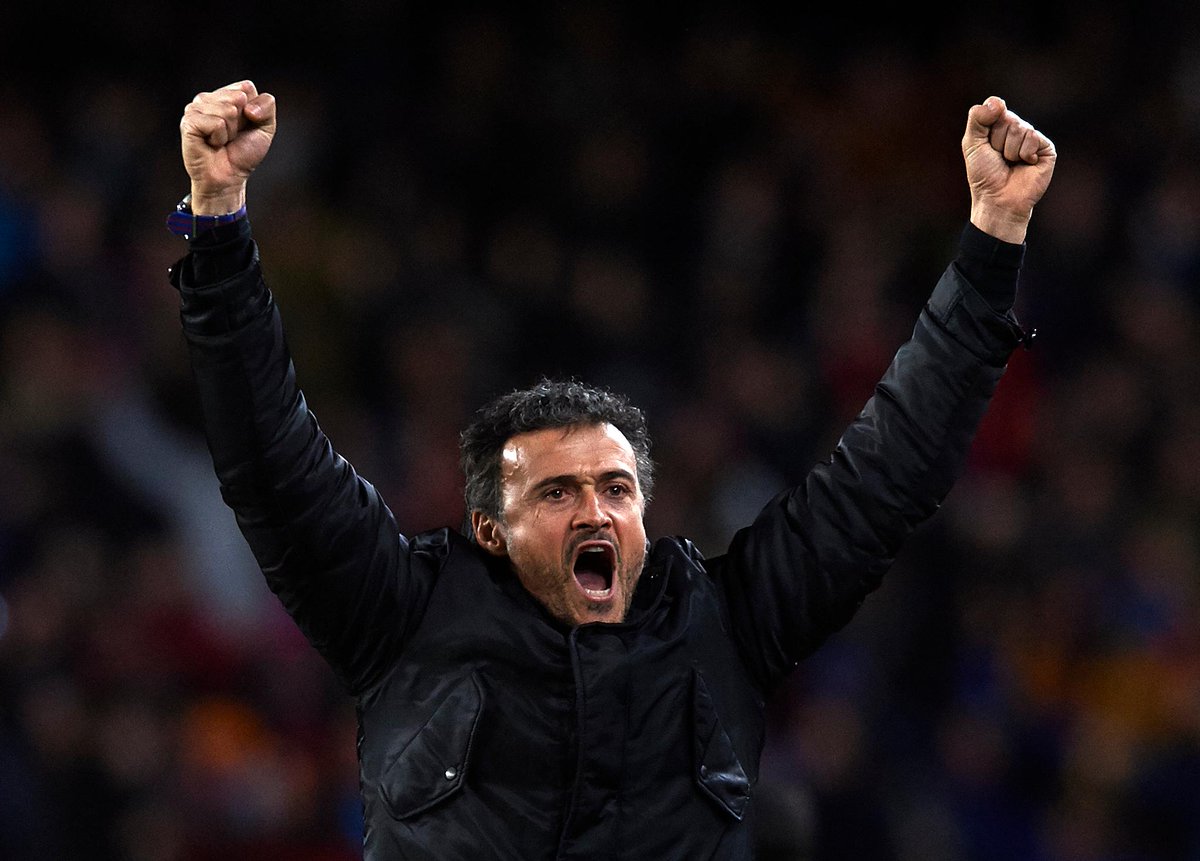 BREAKING: Luis Enrique has been appointed Spain coach on a two-year deal.
His first match in charge will be against England in September.
https://t.co/k3s03eHbzX