Making sense of Nemanja Matic's contract renewal
Nemanja Matic's contract renewal gives Ole Gunnar Solskjaer more time to work with young midfielders
Background image: Xuanklpt
Manchester United's thumping 2-0 win against Manchester City at Old Trafford was a statement from Ole Gunnar Solskjaer. The Red Devils maintained their grip on fifth in the league table and kept pace with Chelsea who also won on the weekend.
In the last 10 games across all competitions, United kept eight clean sheets, a massive improvement from the season's opening months. Harry Maguire and Aaron Wan-Bissaka justified their signings again. Victor Lindelof looks more comfortable too. Before the derby, Solskjaer confirmed another key player behind this turnaround will stay beyond this season. Nemanja Matic's contract will be extended.
We have agreed with him so he will stay. 100 per cent
Signed to a three-year contract and £130,000 weekly wage by Jose Mourinho in 2017, the Serbian's contract was due to expire in the summer. Not anymore. Replaced by Scott McTominay and Fred early in the season, Matic started cup games but OGS didn't prefer to rotate him due to his lack of pace and poor ball retention. James Garner was brought in ahead of Matic, furthering OGS' youth revolution.
Adding to his misery, the veteran picked up a two-month-long groin injury. Everyone anticipated a January exit with interest from Internazionale reported. Then Scott McTominay went down. With Andreas Pereira and Jesse Lingard underperforming, Solskjaer gave Matic one last shot at revival. He shone like the sun through parting clouds.
Since coming into the squad just after Boxing Day, he's played 14 games, starting all, from a possible 16. Apart from conceding the red card against City in the EFL Cup, he's been instrumental. He makes shrewd passes and quickly, not to mention numerous timely interventions. He filled McTominay's void perfectly, displaying an ability to shield the ball, recycle possession and shield the defence. Whether Solskjaer deploys a three or four-man defence, Matic performs exceedingly well, either progressing the ball or covering for Maguire and Luke Shaw when they take the initiative.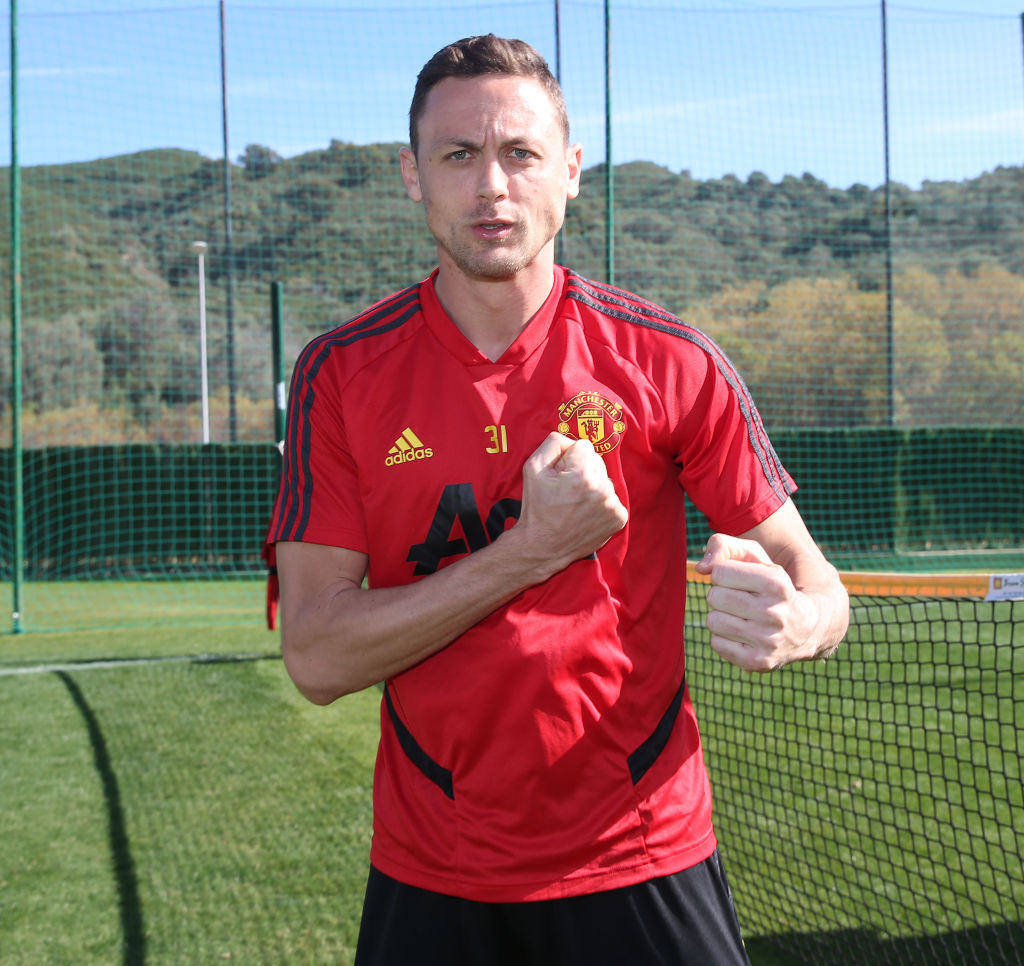 🇷🇸 Nemanja Matic has now started 20 matches in all competitions for @
ManUtd
this season
⛔️ #
MUFC
have kept 14 clean sheets in those matches...
https://t.co/hPYtHougDK
With the ball, Matic makes better decisions than earlier in Solskjaer's tenure. Against City last weekend, he dropped a 10/10 performance. He resumed his place despite McTominay's return against Everton as the Baby-Faced Assasin experimented with a midfield diamond. Solskjaer understands the 31-year-old's impact.
Even so, McTominay is back and Matic becomes the second choice holding-mid. The 22-year-old covers ground which the ageing Matic cannot. The old man wouldn't beat Benjamin Mendy to the ball that resulted in United's second goal against City. Given his age and limited range, some might question United's decision to award him an extension with improved wages while Garner and Dylan Levitt await their opportunities. Is this Solskjaer playing it safe?
No. Garner seems ready but a loan option should add maturity to his game. Resembling Michael Carrick, he's a deep-lying distributor with strictly average defensive skills. Levitt is not a destroyer either. United needs a solid second option at defensive midfield to remain competitive Matic won't get the minutes he did while McSauce recovered but that will keep him fresh.
With him in the squad, Ole can rotate Fred and McTominay as United hunt for a guaranteed Champions League either by catching Chelsea or winning the Europa League. With United's ambitions, they'd require a replacement if Matic departed. Any pay raise is compensated by the fee saved.
His continued presence grants Solskjaer more time to invest in a d-mid while strengthening elsewhere. With Matic's experience in the Premier League, he could even be instrumental in a title run next season.