Was City routing Burnley an omen for the Manchester Derby?
Life isn't easy when everyone's attacking you.
There is no greater sight in football than Manchester City in full flow. Saturday's 5-0 victory over Burnley was enjoyable for home fans and neutrals alike, sparing a thought for those travelling support who watched their side get swept away by a gust of total football.
You can usually rely on Sean Dyche's team to provide a stern test. On this occasion, Pep found the answer sheet, photocopied it and placed it on his players' pillows the night before. With such dominance on show from start to finish, this was an old-fashioned beatdown rather than a harsh lesson learned for the Clarets.
Untouchable, ruthless, and scintillating, Guardiola's men have their foot on the accelerator, ready to push it up another gear and lap the field. After nine league games, City boast 26 goals, 18 coming at home. In case it was not clear, a parked bus will not suffice. Talk to the Sky-Blues when you're certified to land a B-52 in front of your goal.
There's no more daunting proposition in the Premier League than Pep's stars. While they're by no means the finished article, their fluidity is unrivalled. Aguero et al average 22 shots per game and more than 65% possession. Last season's dominance continues. Add a defence that has leaked only three goals and English football faces an opponent with no discernable weakness.
Once upon a time, in a Premier League not that far away, a negative approach could be applied successfully against superior opposition. Chosen out of necessity rather than an amenity, this rigid system comprising mainly of 10 players behind the ball, minimal space in the final third and more discipline than R Lee Ermey, Louis Gosset, Jr, DI Fitch and Michael Palin combined, was an effective way to shut down even the most lethal attacks.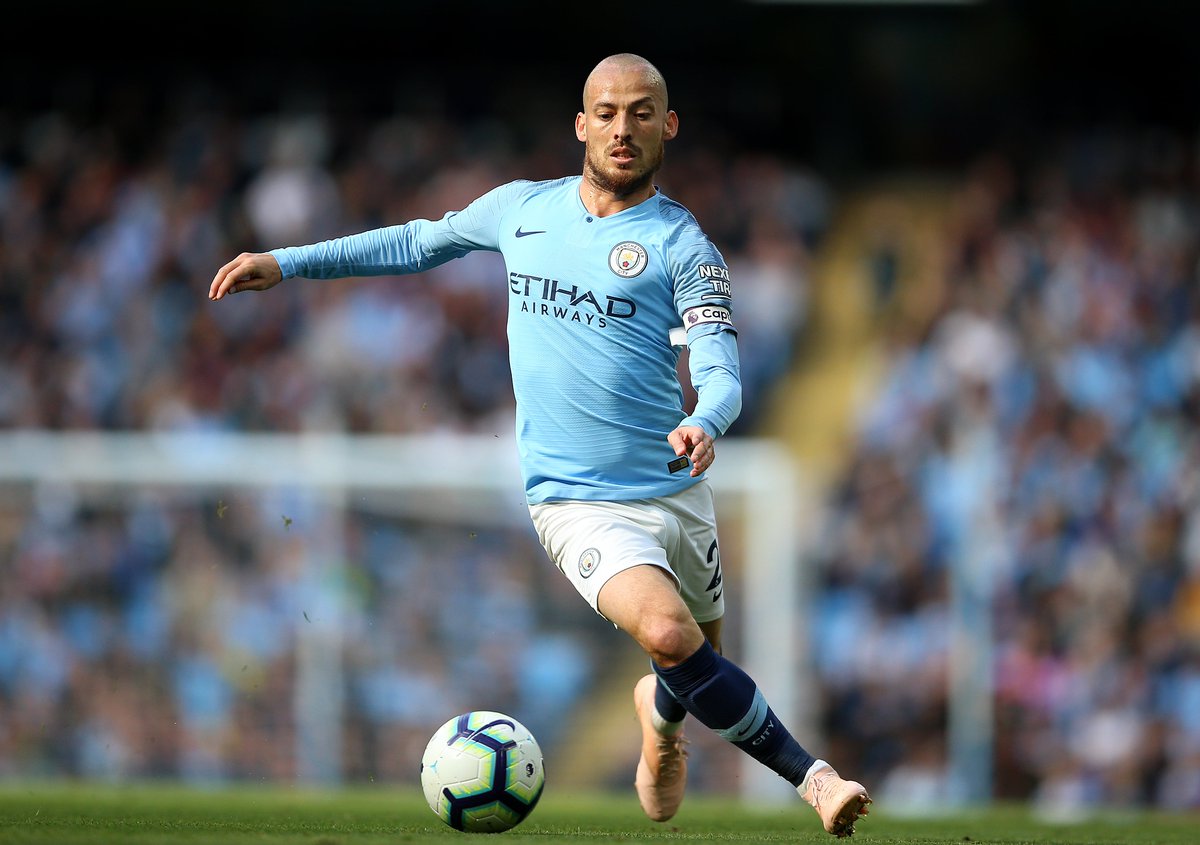 @
willgeorgejourn
11 of Man City's 13 outfield players created at least one chance against Burnley.
No player created more than David Silva (4) who also grabbed two assists. 🧙‍♂️
https://t.co/k2NoBmMy5k
In the face of City's rise, some squads are opting for a different approach. Newly promoted Wolves managed to secure a point against the Premier League champions earlier in the season playing a more open style. Understandably, some managers think they just can't match up against the glut of superstars at the Etihad. Jose Mourinho shouldn't be one.
In the coming Manchester Derby, the Portuguese seeks another win over his longtime nemesis. He's done it before. A remarkable second-half comeback saw the Red Devils triumph in a memorable 3-2 battle last season. But will the Special One choose to reach for the bus keys? Or will he fight fire with fire?
After Tuesday night's 1-0 Champions League defeat to Juventus, where he saw his side outplayed for large parts of the game, supporters will be demanding a more positive display in the Derby. A defensive masterclass was on show at Old Trafford, with the vigilant Mourinho left in awe by Leonardo Bonucci and Giorgio Chiellini. No one could blame him if he showed film of the match to his squad, focusing on the Italians, to say, 'See, this is how to defend!'
It's unlikely we'll see Mourinho, a man who's crafted squads built upon solid structure and defensive nous, opt for a gung-ho approach against perhaps Europe's most accomplished attacking side. That said, choosing to apply a more conservative game plan might be more damaging for his team.
City doesn't combat anti-football; they obliterate it. As long as Guardiola remains at the helm, the Citizens' evolution will proceed. Mourinho's only choice is not to be left behind.