Manchester City fallout: What if the Sky Blues win the Champions League this season?
Banned from the Champions League for the next two seasons, pending appeal, Manchester City can still win it this season. There's a hot mess for you.
In the eight transfer windows since Pep Guardiola's appointment, Manchester City spent £477.9 million on players while recouping £224.83 million in player sales [Transfermarkt]. If Facebook is an accurate barometer, the Cityzens' fanbase is roughly half the size of their 'quiet, well-behaved' neighbours, Manchester United. From that statistic regarding the paying customer, you can reasonably extrapolate City's revenue streams are much more limited than the club that nearly matches them in spending. If that is the case, the two-year Champions League ban handed down by UEFA for Financial Fair Play violations shouldn't shock anyone, unless you thought that, like the banks in last decade's financial crisis, they were too big to be banned.
As it turns out, they are not. UEFA believes the club misrepresented its legitimate income under FFP rules. Further, Europe's governing football body believes that deception was not an honest mistake. No one likes to be deceived and UEFA acted in accordance with their anger. City can appeal against that anger to the Court of Arbitration for Sport. However, if the CAS upholds UEFA's decision, it will officially become righteous anger.
Despite that anger, UEFA exercised some restraint. They recognised City's right to appeal and did not ban them from the current competition. In their effort to be fair and just, though, the confederation may have opened a can of worms.
Despite their inconsistency in the Premier League this season, City fields an extremely talented squad. Inarguably, they possess the talent to win the Champions League. If they do while under the spectre of a ban for cheating, what then? If the CAS upholds their ban, how can a City victory be anything but tainted? How can anyone sincerely call them champions?
Mind you, Pep Guardiola is yet to win the Champions League since leaving Lionel Messi and Barcelona behind. Going into the weekend's action, his side were 22 points behind reigning European champions Liverpool in the Premier League. City are not clear European favourites, merely contenders. Starting with Real Madrid in 11 days, as many as four other legitimate contenders will have the opportunity to save UEFA's blushes by eliminating the Sky Blues.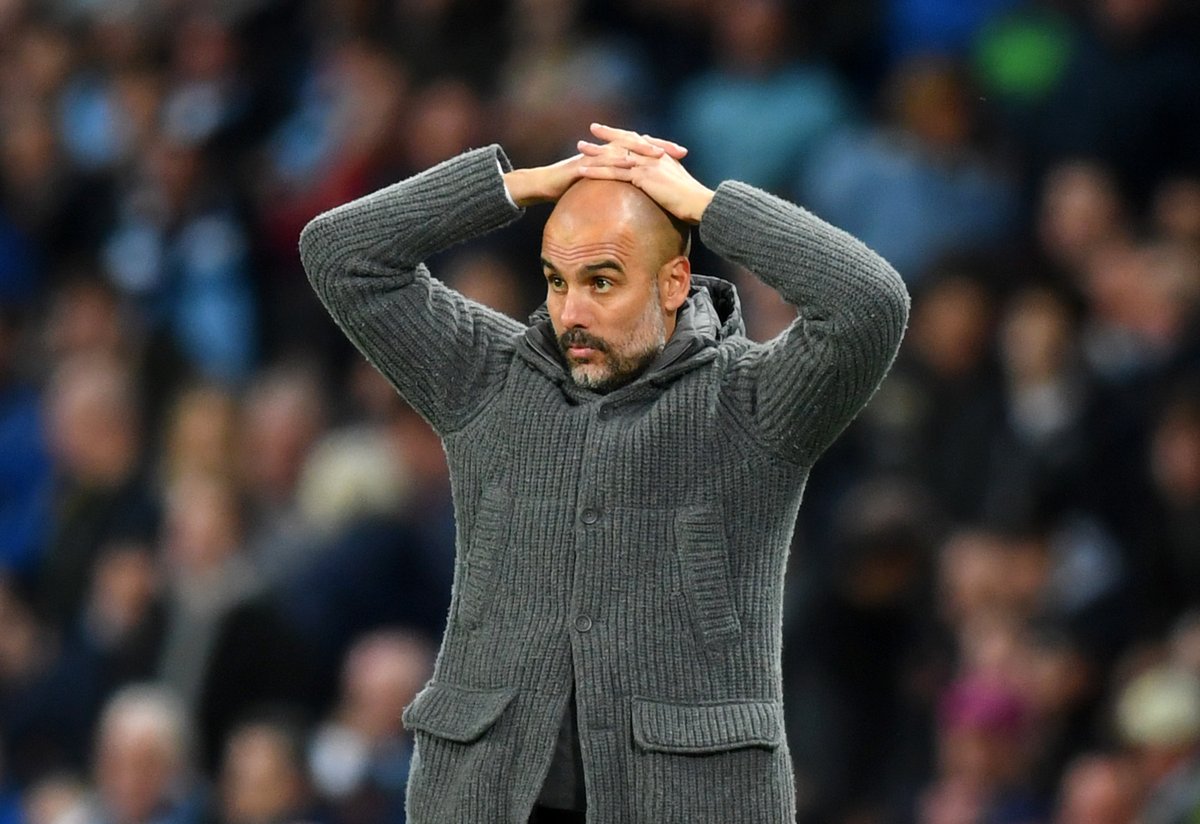 The question posed here is what if they all fail? UEFA president Alexander Ceferin will find himself on the podium in Istanbul's Ataturk Stadium, congratulating the executives of a club he believes willfully cheated to win. He will watch a squad of players purchased with funds the club was not eligible to spend as they celebrate their achievement.
And what about them? Afterwards, they must answer questions about the legitimacy of their victory when they played no part in the deception. They merely signed for the club who agreed to pay them for their brilliant work.
Guardiola treads a fine line between innocence and guilt in this matter. Certainly, he knew the club was on UEFA's FFP radar as he requested yet more players to build his squad. He can claim not to be privy to the club's finances beyond what is made available to him but many will have their doubts. Above him, no one can escape blame.
Meanwhile, Ceferin will find himself with a difficult decision in the future. If the CAS sides with him and City is officially censured, should he forfeit their victory like Serie A did with Juventus following Calciopoli? Lega Calcio did not hand the title to second-place AC Milan. Instead, the league went without a champion that campaign. If UEFA do the same, the taint of City's victory cannot be escaped. It will touch the competition as a whole.
It will also affect the Premier League which awarded City two league titles, an FA Cup, two EFL Cups and two Community Shields during the Guardiola era. Collectively, those are referred to as honours. The Premier League must then decide whether City's dishonourable actions only extend to European competition or reflect on English football as well. Since the FA and Premier League operate under UEFA rules, it is difficult to see how they do not.
UEFA may even find themselves in a bad way if the CAS overturns the ban after City win the Champions League this season. Suddenly, they will look like the ones who foolishly overreached. At this point, the governing body must be rooting heavily for Real Madrid or any future City opponent to bail them out. With speculation regarding a European Super League revived after this decision, UEFA itself may not be too big to fail.