Manchester City's signing of Carli Lloyd is more than just coup for the club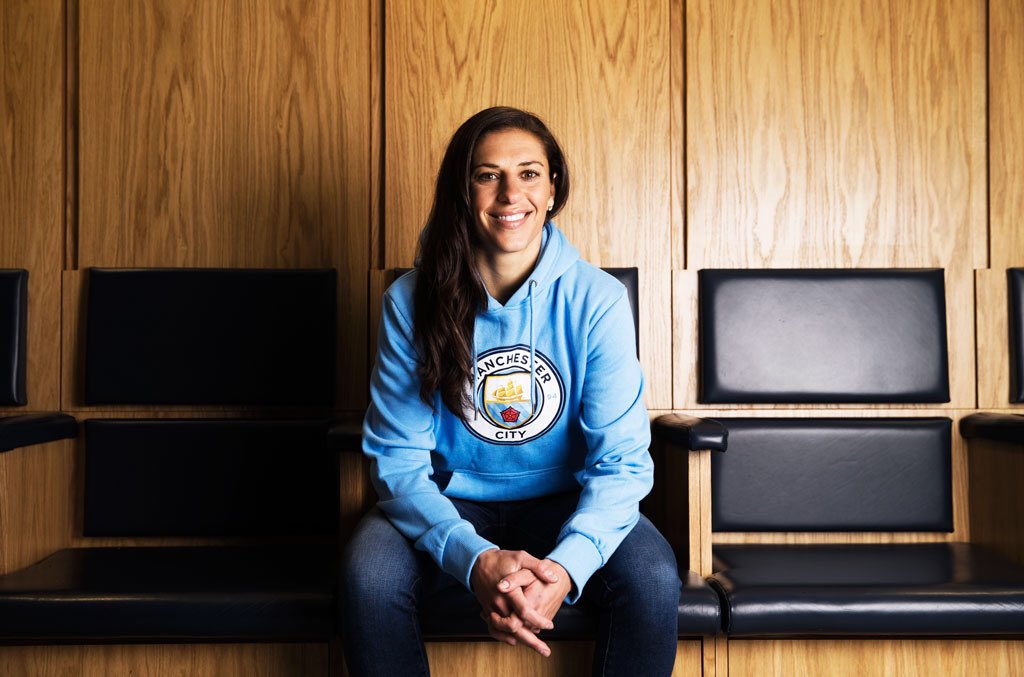 Manchester City's signing of Carli Lloyd yesterday marked a milestone in English women's football as well as a massive milestone for Carli herself.

Carli was enjoying a holiday in the UK when she received a call from Nick Cushing, Manchester City women's head coach. Nick decided to take a chance and invited her to Manchester to visit the club. The stars aligned for the two parties as Lloyd had a rare quiet calendar as it is not an Olympic or a world cup year. WSL football moves to a winter calendar this year, therefore, there is an abbreviated spring season which Carli will be a part of. Lloyd signs from Houston Dash and despite many offers from around the world she decided upon Manchester City

This is a massive coup for the club who took the title last year and stamps their intent all over the coming season.  Carli said of her signing "It's definitely an unbelievable opportunity to be able to compete in the Spring Series, the FA Cup and most importantly, the Champions League".

"I wouldn't have that opportunity if I didn't come over here. I'm really looking forward to it – I want to continue to get better and I'm going to be playing with some real world class players".

Lloyd has had a massively successful career to date both domestically and internationally. She has twice won FIFA world player of the year, has 231 caps for her country and a goal count of 94. She has two Olympic Gold medals and not only captained the American national team to world cup victory but did so in such style that it is doubtful this would ever be replicated. Lloyd scored a hat trick in the opening 16 minutes of the game against Japan with the third being a 55-yard lob, be in no doubt this woman is serious quality.

As women's football in this country continues to strengthen, Manchester City's signing displays that the game is heading in the right direction. Although not unheard of it is rare that women from the strongest league in the world head for Europe. It is usually the other way round. Girls in this country know that the best opportunity they have to play and have access to the best coaching is by securing themselves a place within a US college or club. As the WSL gets stronger we will hopefully be able to retain our homegrown talent rather than lose out to the US.

Carli Lloyd follows in the footsteps of her fellow NWSL players by moving to Europe. At Chelsea, we have American International Crystal Dunn and at Arsenal, there is Heather O'Reilly. WSL clubs have also signed International players with Leeds Ladies leading the way with Bulgarian International and Freestyle champion, Simona Petkova and Greek international Veatriki Sarri. This goes to show that the women's game in this country is attractive to the onlooker.

Carli Lloyd's signing is fantastic for showcasing the game, and as long as the investment within grassroots women's football is sustained (and preferably increased) it can only be a good thing for the English game. Having the world's best player in your team can surely only serve to motivate their teammates into upping their game and in turn motivate their opposition which in itself can only make the game better.
With the 2017 Women's European finals taking place in the Netherlands this year this surely has to be one of the most exciting years in the history of the English Women's game. With WSL clubs attracting the best talent the world has to offer I cannot think of a better time to get behind the women's game.