Is Europa League success more vital to Arsenal or Manchester United?
United are a lock for the Champions League while Arsenal are almost certain to miss out on Europe entirely but is that the end of the argument?
With the impact of the European Super League's spectacular emergence and immediate collapse fading, the Champions and Europa Leagues take centre stage again. Expect fallout from the Premier League Big Six's participation to rumble on under the surface but not for it to distract from the enthusiasm generated by the possibility that four English clubs may monopolise UEFA finals for the second time in three campaigns.
The Europa League's influence greatly increased when its champion was granted automatic entry to the following Champions League season's group stage but, for some, winning is worth much more. Arsenal and Manchester United retain their Europa League aspirations and could meet in the final. With the Premier League title all but decided and both clubs eliminated from the FA Cup, this is the Reds and Gunners' final 2020/21 opportunity for silverware.
On the one hand, United are set for next season's Champions League while Arsenal are facing European exile. On the other, Mikel Arteta's crew recently hoisted a trophy over their heads after defeating Chelsea in last year's FA Cup final at Wembley whereas Ole Gunnar Solskjaer has failed to advance to a final in any competition in four attempts as United boss. The question, then, is who most needs to reach and win the Europa League final in Gdansk, Manchester United or Arsenal? Let's try to sort it.
Manchester United

United are the bookmakers' favourites to lift the Europa League ahead of their semi-final with Roma. Domestically, the Italians are limping towards the finish line in a dismal Serie A campaign. Fully eleven points behind fourth-place Juventus, Paulo Fonseca's side will be desperate. The Giallorossi's only path to next season's Champions League runs through Gdansk. Yet, with the talent at Solskjaer's disposal, desperate shouldn't be enough for I Lupi, not even with former Untied stars Chris Smalling and Henrikh Mkhitaryan in the squad.
Soljksaer, meanwhile, has endured a rollercoaster ride since buckling into the hot seat at Old Trafford. As recently as this season, supporters called for him to be sacked after they lost three of their opening four home league games. However, the Baby-faced Assassin finally instilled a killer instinct in his squad and, five points above Leicester in the table with as many matches remaining, United are comfortably positioned for their highest finish since 2017/18, when Jose Mourinho described his runners-up place to Pep Guardiola as the greatest accomplishment in his managerial career. In fact, if Ole's Reds run the table, they'll conclude the season a point better than the Special One's side.
Yet, finishing second, whether he tops his predecessor or not, isn't an achievement that will raise the Norwegian in the eyes of Old Trafford faithful. Trophies are the currency of the Stretford End. Mourinho won two in the season prior to his self-designated career peak, thrilling fans with a League Cup and Europa League trophy so thoroughly they overlooked a sixth-place league finish. And, despite being unceremoniously sacked and replaced by the Portuguese immediately following, Louis van Gaal delivered an FA Cup to the club in his second season. Solskjaer's time in charge will ultimately be based on the trophies he wins and, as mentioned, he has yet to reach a final.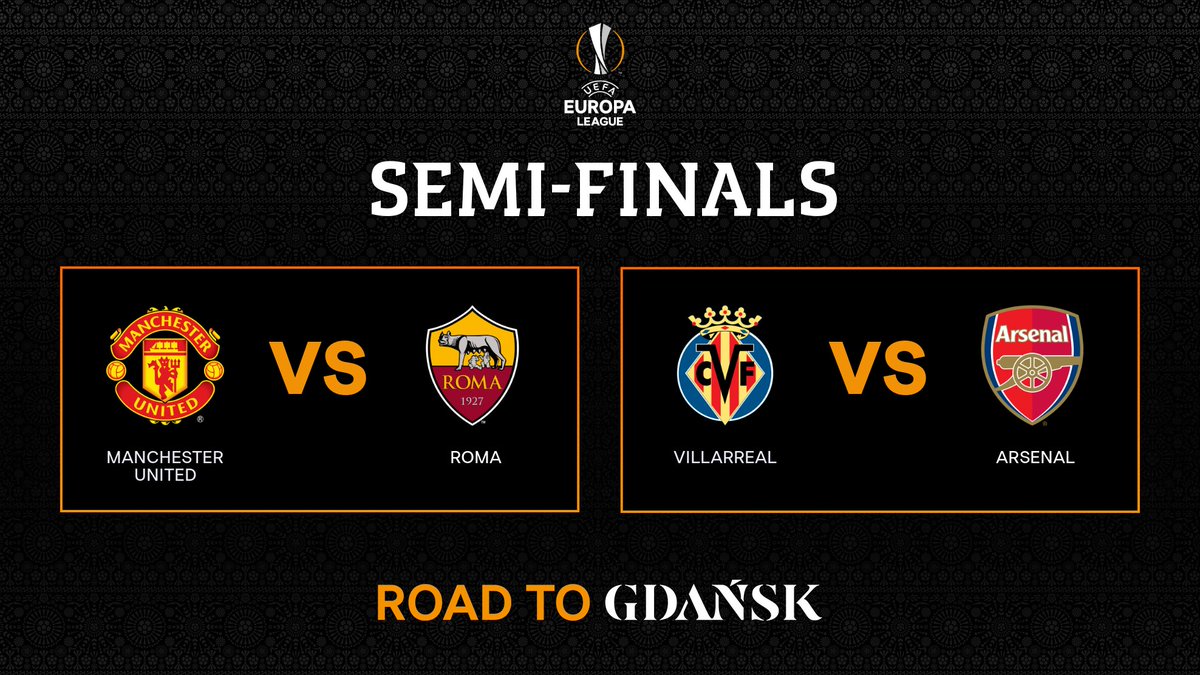 Arsenal
The Europa League's importance should be plainly obvious at the Emirates. After coming in mid-way through last season, Gooners expected that, after studying at the feet of his Manchester City master, Mikel Arteta would push the Gunners on and return the side he once captained to the top European competition. After their FA Cup triumph at season's end, those hopes rose. Instead, Arsenal regressed under the Spaniard in his first full campaign. Defeat to Everton last Friday, after rescuing a draw in added time against relegation-bound Fulham in their previous match, left the Gunners in tenth. Six points adrift of the Toffees in eighth and nine behind West Ham in fifth, European qualification through league play now requires a miracle. Winning the Europa League is the only realistic hope.
While Europa League success would place Arteta's Gunners in next season's Champions League, that only serves to paper over the cracks that emerged in a horrendous Premier League campaign. Failure to hoist the trophy will deliver a fifth straight year without Champions League football for the North Londoners. With the exception of 2018 when they reached the final, this is the furthest they have come during that span, making hard work of their route to the last four this time as well. Last season Arsenal were capable of fantastic one-off displays every now and then. It delivered an unexpected FA Cup. This year it hasn't been the case. There hasn't been a one, only the off.
Spanish side Villarreal stand in their way but it is a potential showdown with their English rivals in the final that is likely to stop Arsenal from reaching the Champions League next season.
Final Thoughts
While the importance of the competition to Arsenal is obvious, it is equally vital for United. A Champions League spot may already be secure but claiming a major European honour represents a huge step forward for the club and manager as they look to challenge for the Premier League and Champions League next season. Given the form of both teams, it's difficult to envision United not reaching the final and then going on to lift the trophy. Yet, for Arteta, failure in the Europa League may lead to more dire consequences than a similar slip would for Solskjaer. While Arsenal fans are more likely to accept defeat, it is a luxury that only the opposing manager can afford.