Fergie's fledglings and Roman's orphans on different sides of history
First George Santayana then Dame Shirley Bassey warned that, if we're not attentive, history repeats. Edward Lorenz and Ashton Kutcher also cautioned us to pay attention to detail because writing the future isn't as easy as it seems. The slightest alteration to a plan might produce results entirely different than those intended. For Lorenz it was the beat of a butterfly's wings on one side of the world effecting a torrential hurricane on the other. For Kutcher, it was a film that told him to shelve the Oscar dreams and stick to romantic comedies.
Roman Abramovich is the Ashton Kutcher of English football. The Russian dreamed of building a dynasty at Chelsea that would supplant Manchester United's. He would repeat history, only better. His Blues would play more attractive football and hoist trophies at a rate that would render Sir Alex Ferguson a historical footnote. Sixteen years later, the Russian's trophy cabinet is filling but not at a rate comparable to Fergie's.
Worse, it's becoming apparent he can only win silverware through negative tactics. And please don't talk to me about Huddersfield. At this point in time, David Baddiel can cobble together a team who will have their way with the Terriers. Every managerial change Abramovich makes forecasts endlessly sunny days only for a hurricane to hit on a quick getaway to the South Coast, leaving his project in shambles, pushing the oligarch further from his dream than ever. When he purchased the club in 2003 then poured millions into it, he surely never envisioned a future where he wasn't able to beat Bournemouth or enter the country to watch his team play.
Nor did he plan on producing academy players with the potential to put the Class of '92 to shame while never permitting even one to establish himself in the first team. At least one hopes he didn't. What would be the point? Academy players are not a cost-effective method to finance major purchases in the transfer market. If you're not going to use them, why develop any?
That said, at Roman Abramovich's behest, the Blues built the most prolific youth set-up in English football. In May, they won the FA Youth Cup for the fifth season running. Only Busby's babes did that prior. Chelsea turns out quality professionals at a rate that puts other clubs to shame. They just don't play for Chelsea.
According to Transfermarkt, 22 players on the Stamford Bridge books play their football at other clubs. Other sources offer numbers that range from 29-37 but let's not pile on. There's no need. Manchester City, a club struggling with a similar conflict between its stated ideals and reality, has a mere 14 players on loan for the 2018/19 campaign. United, who are experiencing another baby boom at their academy, have only five.
The Blues lack of faith in their young players becomes more evident when you compare Premier League minutes played by academy products of the three clubs before 31 January.
Manchester United: 2,821

Chelsea: 600

Manchester City: 91
It's easy to see that Manchester City place little faith in their youth players. They've afforded them just one man-game [90 minutes] from 264 [ 24 games times 11 in a side]. Manchester United are strongly committed to their young players, giving them roughly 31 over the same span. On average, at least one United academy product started and finished every Premier League contest this campaign. Meanwhile, Chelsea offered Andreas Christensen, Ruben Loftus-Cheek and Callum Hudson-Odoi less than seven man-games to share. Ethan Ampadu is yet to receive any Premier League minutes.
Those figures make it evident why Jadon Sancho and Brahim Diaz left City. They explain why Callum Hudson-Odoi refuses to sign a long-term contract with the Blues and Nathan Ake approved a permanent transfer to Bournemouth. None can expect to match the playing time afforded Marcus Rashford and Jesse Lingard. They see no future at their parent club.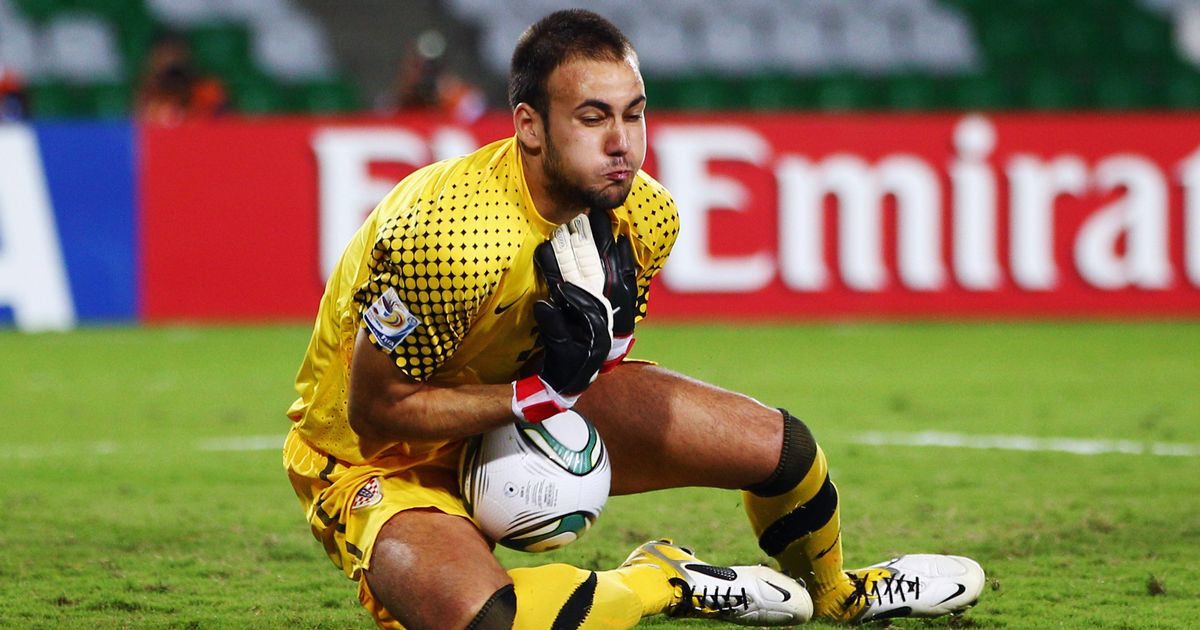 Nor are other United players left twisting in the wind. First, they're given opportunities in the first team. If they fail, one or two loans follow. If they still can't impress, they're sold so that they can continue their careers. You won't find a Matej Delac on their books for anything close to eight seasons without a first-team appearance. Tom Cleverley, Darron Gibson, Josh King, Tom Heaton, Michael Keane and Danny Welbeck rank among the legion whom United allowed to move on to successful careers rather than bury on the bench or loan out in perpetuity. Paul Pogba is the standard bearer. Even when they horribly misjudge a player, the Red Devils remain confident other youngsters will rise through the ranks.
Chelsea has every reason to be just as confident. Yet they keep a full squad worth of players in limbo while they rotate through managers and high-priced superstars.
Roman Abramovich understood Manchester United's model when he bought Chelsea. He ordered his staff to build the best youth academy in England. The problem is he also realised how far behind United he was. He spent in the market to catch up. After becoming the second-most prolific club in the Premier League era, the Russian eased back on his spending. Despite the quality stocking their shelves, Chelsea failed to compensate by increasing the youth presence in the first team.
That detour from the original plan is their butterfly effect. Imagine how strong Chelsea might have become had they given minutes to the numerous players who came through their youth ranks. Sitting in the director's box at Old Trafford whenever Chelsea come to town, you can be certain Sir Alex shakes his head when he fails to see Ruben Loftus-Cheek, Callum Hudson-Odoi, Tammy Abraham, Ethan Ampadu, Nathan Ake, Andreas Christensen, Nathaniel Chalobah, Jeffrey Bruma, Declan Rice or Ryan Bertrand in the opponent's starting XI. Look at what he built with barely half that many prodigies.
If Roman Abramovich wishes to escape the hurricane, he must stop scattering his academy talent to the wind.