Manchester United fail to win yet another big away game
On Transfer Deadline Day, fans were guaranteed drama and entertainment from Wembley Stadium, which played host to Tottenham Hotspur's home fixture against Manchester United. As expected, the game delivered, with the hosts running out as comfortable 2-0 victors.
The match got off to an electrifying start which as Christian Eriksen opened the scoring within 11 seconds. Spurs then continued their dominance, forcing Phil Jones to put the ball in the back of his net just before the half-hour mark. What followed was a complete embarrassment from the Red Devils' viewpoint. Mauricio Pochettino had outclassed his counterpart in every department.
After conceding the opener, United look lively as Jose Mourinho's men threatened Hugo Lloris' goal. The 20-times Premier League winners tried to get back in the game but they failed to capitalise on the rare opportunities that came their way. Romelu Lukaku struggled to get involved, proving yet again that he struggles in the bigger games. Although Jesse Lingard, Anthony Martial and new signing Alexis Sanchez put the effort in, things just weren't coming off for an immensely talented front line.
This result meant that United have won just 1 match from a possible 9 against the Premier League top-six. To further put salt on United's wounds, they have only scored 4 goals whilst conceding a whopping 12 in those 9 fixtures. This is simply unacceptable.
At Wembley, United were just too open. The midfield pivot of Paul Pogba and Nemanja Matic got completely bypassed by Moussa Dembele, Eric Dier, Dele Alli and Christian Eriksen. This was similar to what happened at Stamford Bridge earlier in the season when Ander Herrera and Matic were up against Tiemoue Bakayoko, N'Golo Kante, Cesc Fabregas and Eden Hazard. The midfield didn't provide any cover for the defence whilst failing to support the attack, too.
The drifting Pogba left Matic alone at times, completely exposing him to a deadly counter-attack which led to arguably the Serb's worst performance in a Manchester United shirt. You never expect a Mourinho team to be killed in midfield, particularly as the pragmatic Portuguese manager has always prioritised that position when going against the big boys.
Credit where it's due though, Spurs exploited every single Manchester United weakness and produced a scintillating performance. Eriksen and Alli kept popping up in pockets of spaces, Kieran Trippier and Ben Davies owned the flanks whilst Jan Vertonghen and Davinson Sanchez were rock solid. Pochettino's men simply wanted it more. They showed determination, hunger and passion right from the get-go; whereas Mourinho's team lacked in intensity.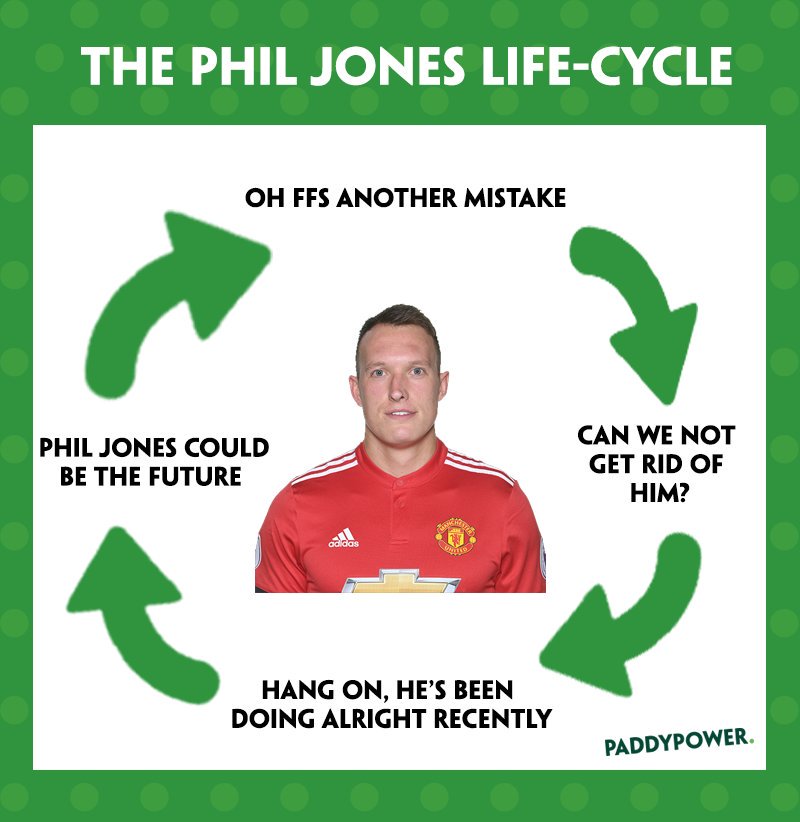 The blame has to fall on the manager as well as the players. Chris Smalling and Jones were once again, at fault. The moment Jones puts together a solid run in the side, he commits a costly mistake. The same goes for his compatriot. The English pairing has been solid this season but always seem to have a vital mistake in them. They are shaky on the ball, struggle to play it out from the back and they just aren't good enough. Let's put it this way, they wouldn't be playing for any other side with Premier League and Champions League title aspirations.
Mourinho's tactics have been utterly miserable in almost all big games. Last season, he parked the bus and tried to escape with draws. That tactic worked, at times, but this season, he is going too offensive, conceding all control in the midfield. Mourinho must find a perfect balance between these two tactics, and the solution could be playing a three-man midfield. Not only does it help Paul Pogba flourish, it provides balance to the whole team while giving the defence that added protection. Not to forget that this formation had become a Mourinho staple until he took charge at Old Trafford.
The win for Spurs means that they are just 2 points off Liverpool and Chelsea and 5 away from Manchester United. The win is a massive confidence booster for the North London side, as they prepare for two very tough challenges ahead in Liverpool and Arsenal. United, meanwhile, face Huddersfield at Old Trafford next and will be looking for a response against the Terriers.