Gritty wins under Solskjaer recall Fergie's Manchester United
Manchester United in March are completely different from what we saw at Anfield in December. This side has grit, determination and above all, confidence. They never lacked in talent but wanted for someone willing to let it breathe. Ole Gunnar Solskjaer turned out to be that man.
As a result, it's not strange when you hear chants of 'Ole's at the wheel' or 'you're my Solskjaer'. For the moment at least, they inhabit the final Champions League place in the table. Chelsea hold a game in hand and Arsenal are a point behind but United boasts the best Premier League record since Ole took the wheel.
United's performance level rises with each passing match. The players are more comfortable in the new system. They understand their roles. Attacking players and defenders alike look new and improved like your favourite laundry soap. OGS also knows the antidote to benchwarmer's melancholy.
That said, United aren't quite the title challengers supporters desire. The Red Devils' starting eleven is more or less fixed. The centre-back pairing was the only inconstant in Solskjaer's early days but even that has stabilised.
However, with nine first-team players injured, United's squad depth is on display for the world. Despite not being in prime working condition, their matches against Crystal Palace and Southampton showed they can still get a result based on work rate and tactics.
Admittedly, PSG showcased what true depth looks. They played without Neymar and Edinson Cavani. Marco Veratti put in a full shift in the first leg against United despite lacking match-fitness. Solskjaer's team has not yet reached that level. Taking nothing away from Scott McTominay and Andreas Pereira's performances but they aren't Nemanja Matic or Ander Herrera.
To be frank, they need more games to settle. So does Fred. He looks shaky and is often seen second-guessing his moves. In the match against Chelsea, Victor Lindelof repeatedly directed Fred where to pass. Ironically, the playmaker wanted to retreat while the defender advocated advancement. A defensive pass is one of the early markers of weak nerves, especially in a flair player. Fred can play in attacking midfield or as a deep-lying playmaker but until he slips into his dancing boots United must rely on Paul Pogba for their creativity. The former Shakhtar amn's assist on Lukaku's second, an incisive through ball six minutes after coming on for Pereira, offers hope.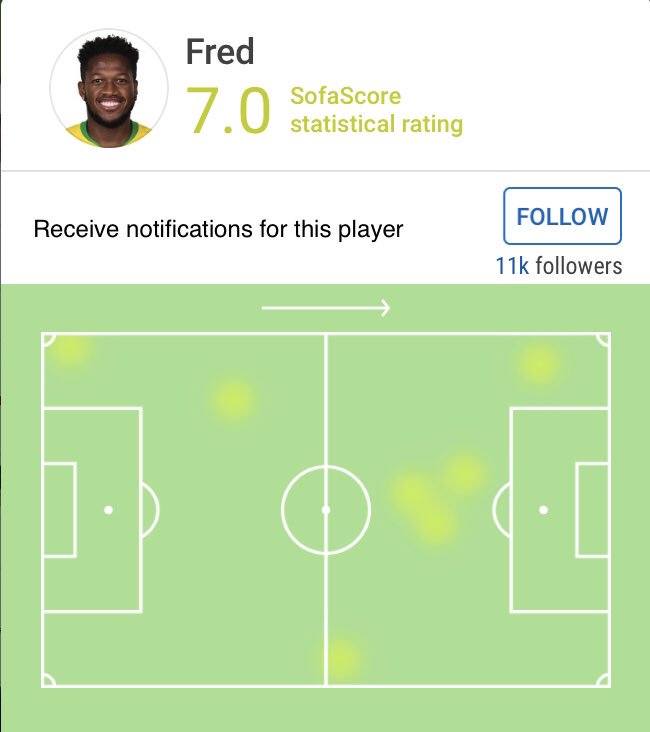 @
Fred08oficial
@
ManUtd
Fred has quality and i've said this for a long time. He can open up defences and he thread the pass through the legs of the defenders for Lukaku to get the winner. Stop hating on him so much when it's his first season and he barely plays.
Better than Naby Keita🤝
https://t.co/XAnO9neKT2
There are similar issues with Alexis Sanchez and Romelu Lukaku despite the latter's matching braces in his last two games.
The Red Devils face PSG and Arsenal this week, City and Chelsea to end April. They could meet City again in the FA Cup if both handle their quarterfinal opponents. United have already beaten Arsenal and Chelsea in the FA Cup. Solskjaer didn't play his full-power front three in either match. City will be another level but they Mourinho had their number last season.
Advancing in the Champions League requires Ole's biggest miracle to date, overturning a two-goal deficit away. Thomas Tuchel's side focussed on removing Pogba from the game in the first leg. With him already gone in the second, both sides need new strategies. In a sense, it's a clean slate for United. Can Solskjaer devise a scheme to create more space in the midfield and leverage that to control the game? Such an eventuality depends on a strong holding midfield axis and some quality from Fred or whoever occupies the deep-lying midfield role.
The Red Devils can still win one trophy and finish in the top four. It's almost like Sir Alex's final years. They didn't have the best squad but still managed to win titles by sheer brawn and brains. If the squad answers the Norwegian's call, it might very well be Fergie's second coming.