Manchester United midfielder Fred should look to follow Victor Lindelof's lead
Football fans are a fickle bunch. Up and down the country, supporters change their opinions almost on a week-by-week basis. Just look at Manchester United fans' treatment of Paul Pogba. The mercurial Frenchman was the best thing since sliced bread when Ole Gunnar Solskjaer took charge. The season ended with the same fans calling him out face-to-face at Old Trafford after the Red Devils lost to Cardiff City.
We're just all so reactionary. That will never change. The good thing about our sport is that there's always a second chance. Victor Lindelof's start upon Salford Quays was a real baptism of fire. The usually cool 'Ice Man' largely struggled. His confidence looked shot, the Swede portrayed a deer trapped in the headlights, it looked as if he'd never be good enough to make it at United... Fast-forward twelve months and the 26-year-old is in the running to win the club's Player of the Season Award, and the fans now love him... Work that one out.
In 2018/19, it was Fred's turn. Jose Mourinho signed the Brazil international for over £50million. The early signs were promising, though they quickly fizzled out and the former Shakhtar Donetsk was seldom given opportunity to impress. The midfield maestro couldn't pick a two-yard pass, he couldn't complete a simple dribble. Déjà vu, anyone?
Fred has now acclimatised to life in Manchester. You'd hope that the 25-year-old now feels at home - allowing the #17 to focus solely on his football. Using Lindelof as a blueprint, the Brazilian could well surprise a few people heading into a crucial season for United.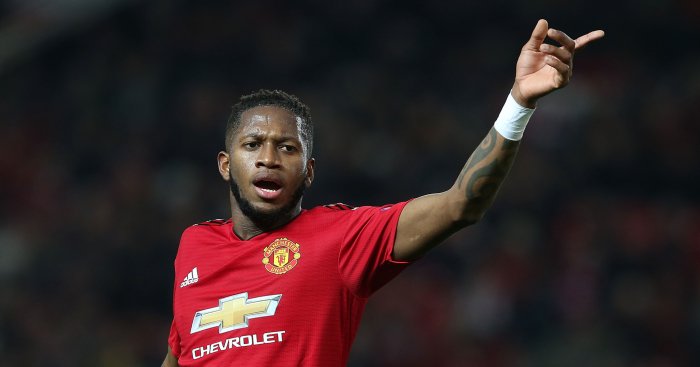 Unpopular opinion: Fred should start tonight. He should improve considerably this season, too. Heck, he needs to or it'll be curtains for him next summer... #
mufc
https://t.co/bHcA182HqD
There's nothing better than playing with freedom, and it may sound harsh, but nobody is expecting Fred to do anything. When the bar is low, the only way is up. With Ander Herrera not replaced over a relatively quiet summer transfer window for Solskjaer and his coaching staff, Fred will be given ample minutes to prove his worth.
It's worth reiterating that, on paper anyway, Fred could be the perfect complement to Paul Pogba. The man from Belo Horizonte has two great feet, an excellent engine and a real mean streak. For anyone who has followed United even remotely closely over the last few years, they've desperately lacked that bite and Fred can bring that to the table.
Like Lindelof. Fred needs to be backed by the fans. The only way that confidence amongst the terraces will trend upwards is with convincing performances from the player. It's a vicious and entirely unfair cycle, but the paying customers will love you and hate you in equal measure. For Fred, it's about getting the supporters on his side and building from there.
For me, it's all about how he starts his 2019/20 season. If Fred gets off on the front-foot and the confidence is allowed to build, there could be a quality player in there somewhere. Solskjaer obviously trusts him enough to not invest and bring someone in, and who knows, perhaps he could get the nod in a midfield three at Molineux against Wolverhampton Wanderers tonight. Although it's not an easy place to start it's the perfect opportunity to go out there and throw down the gauntlet...