Manchester United no longer on the right side of history
Manchester United are the Premier League's Jeremy Corbyn. They don't ignore anti-Semitism or have ties to terrorist organizations and sympathizers. Nevertheless, the Red Devils lean too far to the left and, while they shouldn't blame foreigners for all their problems, the squad desperately need a strong presence on the right.
This summer, manager Ole Gunnar Solskjaer and whoever is placed in charge of football matters must address that problem. Another transfer window shutting without the club signing an inverted right winger will keep the club on the wrong end of the top six. In addition, they must sign an ambitious right back and a playmaker to complement Paul Pogba. The difference between football and politics is that the former can't function without a moderating force in the middle to bring the right and left together.
A glance at the two sides contesting the 2019/20 Premier League title illustrates United's imbalance.
Manchester City is loaded with wingers who can operate effectively on both sides of the pitch. This season, Raheem Sterling starts on the left but is often shifted to the other side to give Leroy Sane minutes. Meanwhile, Bernardo Silva or Riyad Mahrez open on the right flank. From behind them, Kyle Walker loves to make bombing runs. A healthy Kevin de Bruyne and one from the Silva twins, Bernardo and David, connect the extremists from central midfield.
Liverpool's pecking order is less fluid but still balanced. Sadio Mane commands the left flank, Mo Salah the right. Xherdan Shaqiri can spell either while Divock Origi and Daniel Sturridge tend to replace Roberto Firmino in the middle. The Reds source most of their goals from the fullbacks. Andrew Robertson feeds the attacking trio from the left, Trent Alexander-Arnold from the right. Georginio Wijnaldum usually fronts a midfield featuring two deep-lying midfielders from Jordan Henderson, Fabinho and Naby Keita.
Tactically, the Reds and Sky Blues operate in a distinctly different manner than United.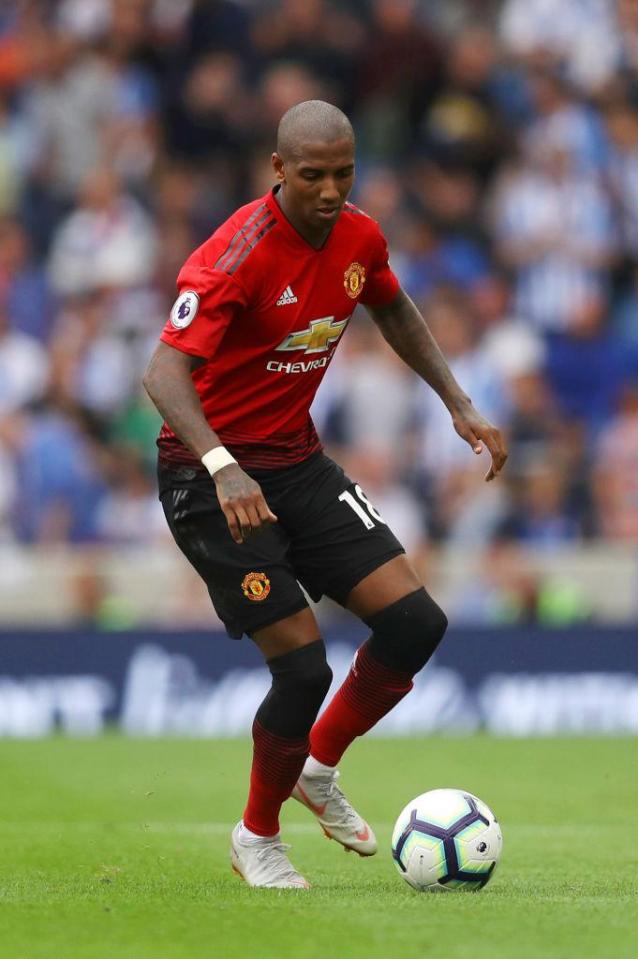 Making up just 31% of their total attacks, Manchester United attack down the right-hand side less than any other team in the Premier League.
https://t.co/XlBzL2qDir
Because Solskjaer doesn't have a playmaker beyond Pogba and his best defensive-mids aren't strong with the ball at their feet, his main tactic is to circumvent the opposing midfield through direct and diagonal long balls to the forwards.
When he's in the middle, Romelu Lukaku's leaden first touch lets him down in holding up play. Marcus Rashford doesn't hold the ball. He runs behind the centrebacks. Despite his combination of speed and deft control, connecting with him is an extremely low-percentage option.
Late in his managerial stint, Jose Mourinho experimented with Lukaku on the right wing. Solskjaer decided the Belgian was the best among poor choices. Big Rom favours his left foot and should be a force cutting inside. Invariably, however, his first move is to the end-line before changing direction to create space for a cross.
By operating from the 18-yard line in, he plays into defenders' hands. Liverpool love to switch play from left to right with diagonals to Salah. Typically, the Egyptian receives the ball 25-35 yards out. His first priority isn't to remain wide and drag his marker into the corner. He looks to attack the box. When Lukaku does move inside from a more advanced starting point, the defenders can push him away from goal, confident that the minimal space behind them can be covered by a teammate. Salah's diagonal attacks don't permit that confidence. With more acreage open behind, defenders must give ground or Alexander-Arnold, Wijnaldum or Firmino will run in behind for Salah to find.
If the Reds' right winger does cut inside from closer to goal, he has a knack for taking a step towards his man, freezing him, then cutting towards the centre circle to create space for a shot. His worldie against Chelsea was the perfect example. Moving away from goal, taking the space the defence offered, he launched a rocket into the far upper 90. Lukaku makes flatter runs, allowing each defender to push him out as they pass him down the line. If he would move away from goal on his own, the next defender in line would be forced to worry about Martial, Rashford, Pogba, Juan Mata, Jesse Lingard and/or Fred combining on a short one-two to exploit the space behind.
With skill players at every position, City can and does go to the end line frequently before squaring balls along the goal mouth or passing back to Kyle Walker and Ilkay Gundogan who always make supporting runs. Even under the more opportunistic Solskjaer, United is too slow to flood the box. It isn't in Ashley Young or Nemanja Matic's nature to step up. When Daley Blind called Old Trafford home, he frequently raided from left-back. Luke Shaw shares that penchant. On the other side, Diogo Dalot is apparently coached to maintain his width in the final third. Without granting more players attacking license, thereby enabling shorter passes with a higher potential for success, United's service is easily denied. Seven losses in the ten games since defeating Paris Saint-Germain, with just seven goals scored, illustrates how opponents now read the book on Solskjaer's United effectively.
United's summer shopping list must include a right winger with a strong left foot and an aggressive right back. Aaron Wan-Bissaka is a known commodity for the latter. Marseille's Florian Thauvin is a qualified choice for the former.
The former Newcastle flop matured in Ligue 1. In 34 games in all competitions for OM, the 26-year-old sits on 15 goals and 10 assists. He and Dmitri Payet spread the pitch so that Mario Balotelli and co can find room in the middle. Even if United fail to qualify for the Champions League, Thauvin is an attainable target with Europa League experience. His contract expires in 2021. Transfermarkt values him at an affordable £45 million.
Sir Alex Ferguson always had a balanced attack whether David Beckham launched 60-yard bullseyes from the right, Cristiano Ronaldo inspired support groups for exposed left-backs or Robin van Persie cut inside from 25 or 30 yards. Solskjaer lacks any credible option on the right. Opponents can overload the centre and left, limiting Pogba's space and time. The Frenchman's numbers tell you he's every bit as good as Kevin de Bruyne, if not better. The difference is Pep Guardiola surrounded the City protagonist with players of commensurate talent. Defences are punished by Mahrez, Sterling, Gundogan and the Silvas when they try to crowd KDB. Pogba simply needs help.
Signing a second bona fide playmaker will be the most difficult, expensive task for Manchester United this summer, especially without Champions League football. That said, doing so remains the second priority in attack. It would be poor politics to invest in a number eight or ten who doesn't have options on both sides when he arrives.