Manchester United's road form no yellow brick road
Background photo: Bambi the Pig
At this point, Ole Gunnar Solskjaer should adopt a Scottish terrier, name him Toto, go to sleep, and wait for a tornado to transport the Carrington training complex to Oz. His Manchester United squad need brains, heart and courage. Especially on the road. Recent results demonstrate United's fragile character. For the current squad, there's no place like home.
This is not the Norwegian's fault. He inherited an imbalanced roster from Jose Mourinho in December. United hatchet man Ed Woodward did no business in January. Mourinho knew his squad was incomplete. He reined them in seeking damage control. Solskjaer let them loose, inviting disaster. The difference is the Portuguese signed off on the club's big signings.
Losing 3-0 to Barcelona at the Nou Camp illustrated the side's shortcomings. The 4-0 debacle against Everton at Goodison Park? Not so much. The score flattered the Toffees.
Admittedly, the first goal emphasized the Red Devils' disorganization. Defending a corner kick requires teamwork. United do not function as a team in part because they lack leadership.
The second and third goals were the kind even the best team can't prevent.
On the counterattack, Gylfi Sigurdsson checked his run then moved laterally. More than 30 yards from goal with acres of empty space behind, no United defender should ever close him down. A shot from distance in that situation is an acceptable risk. Most will go wide or be covered by a keeper of David de Gea's class. This one was perfect, low, just inside the near post. Nothing to be done.
United came out in the second half, seeking to put their stamp on the game. They defended better when the ball came into the box, De Gea coming out to punch the ball away. Again, Lucas Digne's first-touch volley was perfect. No time to close him down. More often than not, those lashes sail into the stands. Not this time.
Down 3-0, Diogo Dalot tried to do too much at midfield and was caught. Theo Walcott finished off the scoring. United was chasing the game at that stage, however. You expect players to be more aggressive.
It's an ugly result but not one to dwell on or from which to draw too many conclusions beyond those that were already evident. A squad overhaul isn't necessary or even viable. Two or three astute purchases are required, then patience while younger players develop. United fans should anticipate finishing fifth or sixth again under Solskjaer again in 2019/20 while his changes take effect.
Where does he need help?
Bayern Munich have joined Real Madrid in staking an interest in Christian Eriksen, as they look to replace James Rodriguez after his loan comes to an end this summer [Daily Star] #
THFC
https://t.co/PIOmu2mLd4
Brains
United's strong run under Solskjaer came because opponents used to the squad staying at home weren't prepared for the Red Devils to stretch the pitch. Ole Gunnar's side played over opposing midfielders with long balls and diagonals to Marcus Rashford, Jesse Lingard and Anthony Martial who were making runs off defenders' shoulders.
Teams no longer play such high lines against United. Goalkeepers are prepared to charge from their goal. Space behind is gone. Solskjaer has his Kevin de Bruyne in Paul Pogba. He needs a David or Bernardo Silva, a composed hit-and-run playmaker who conducts short passing movements without lingering too long on the ball.
OGS can't take 10 years off Juan Mata's life. Lingard is a channel filler. Fred's defensive work improved immensely post-Mourinho but his playmaking skills aren't in evidence. Andreas Pereira lacks command. Angel Gomes lacks size and experience.
Playmakers usually come at a premium when they're available. They rarely are. James Rodriguez might be an option. Bayern Munich's two-headed brain trust, Karl-Heinz Rummenigge and Uli Hoeness, disagree on triggering the Colombian's option to buy. If they don't, United must be willing to deal with Real Madrid. Los Blancos reportedly desire David de Gea. Dean Henderson is doing a job in the Championship with Sheffield United. The question is whether Ed Woodward has the savvy to negotiate a swap, De Gea for James, maybe with Keylor Navas [not Thibaut Courtois!] thrown in if Sergio Romero is also leaving Old Trafford? Navas would provide solid cover should Henderson struggle to adjust to the Premier League.
Paulo Dybala, Christian Eriksen and Philippe Coutinho are other options, albeit more expensive and difficult to obtain.
With a reputation as a scorer, the Argentine's creative abilities tend to be overlooked. In limited minutes over 27 appearances, he has more assists [6] than goals [5] with Juventus. Although under contract through 2022, he may be seeking a new club in order to find playing time. Transfermarkt values him at €100 million.
Eriksen enters the final year of his Tottenham contract this summer with no deal in sight. Harry Winks' emergence might mean Spurs Chairman Daniel Levy is willing to sell. Levy won't let a major asset go on the cheap, though, especially considering United are a league rival. Even so, the clubs have done big business in the past. Michael Carrick. Dimitar Berbatov.
Coutinho is the least realistic target. Rumours that he is unwanted or unsettled in Barcelona are likely no more than that. As well, he is under contract until 2023 and would be the most expensive of the four options given. It's difficult to say whether spending upwards of £150 million on a former Liverpool star would make the Glazers or supporters more apoplectic.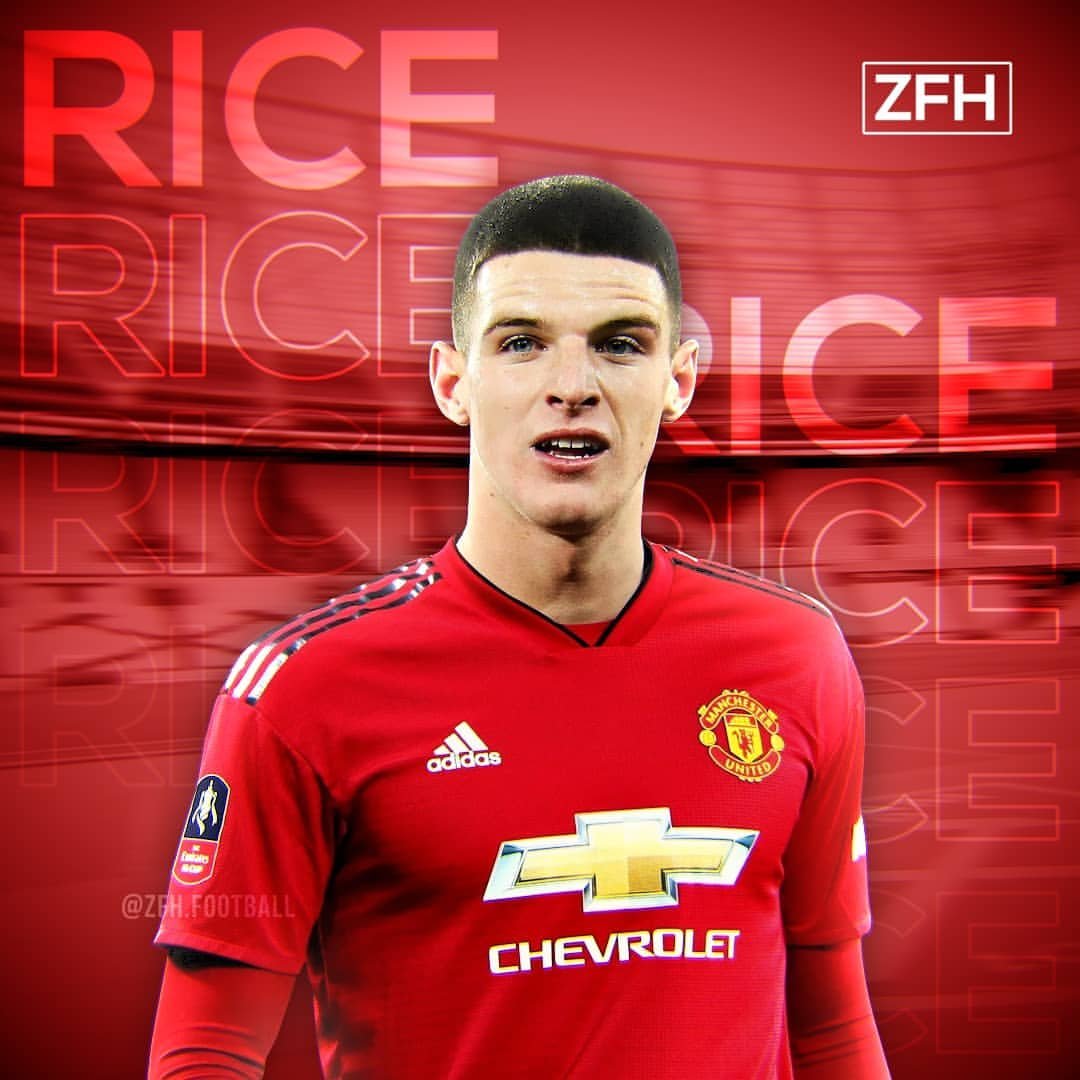 Heart
As well as a playmaker in advanced midfield, United need one who can take charge from a deeper role.
Scott McTominay earned the nickname McSauce with his play against Barcelona but his energy needs to be married to polished skill and sublime positioning sense. West Ham's Declan Rice already possesses those traits. The dual nationalist breaks up play and starts attacks with aplomb you don't anticipate in a 20-year-old. Under contract until 2024, he'll be more costly than his £30 million Transfermarkt valuation but the porn merchants Gold and Sullivan are much more amenable dealmakers than Daniel Levy. McTominay, Rice and Pogba as a midfield triangle with Dybala or James dropping back might be just the mix United requires.
Courage
United lack players willing to mix it up in either box. A defender who leads by example and a striker who can both head the ball on target and hold up play with a deft first touch while opponents attempt to bully him are missing from the starting XI. Victor Lindelof may grow into the former with another campaign or two's seasoning but he needs a mentor who can provide that time while helping him develop. Romelu Lukaku has the size, strength and speed to be so much more than he is. The Belgian's composure under pressure is almost nonexistent, his first touch with back to goal far heavier than his 207 lb frame. He needs to be more Dr Jekyll than Mr Hyde, more Bruce Banner than Incredible Hulk but can't find the control.
In defence, United are linked most heavily to Toby Alderweireld and Kalidou Koulibaly. The Spurs defender is more familiar with the Premier League, the cheaper option and available after repeatedly turning down extensions with his contract ending in 2020. He's also 30. Koulibaly is 27 but a less known commodity. Like Aldeweireld, Spurs' Jan Vertonghen is entering the final year of his deal. Although 32, he is the more mature versatile defender. United are starved for a leader.
Finding a better target man than Lukaku is more difficult than replacing Chris Smalling and Phil Jones. The traditional No.9 is an endangered species. The truly accomplished are all on the wrong side of 30. Uruguayan masters Edinson Cavani and Luis Suarez are both 32. So are Olivier Giroud and Mario Mandzukic. Edin Dzeko is 33. Zlatan Ibrahimovic is 37. Diego Costa is just 30 but looks past it at Atletico Madrid. His temperament hasn't cooled with age either. Despite his remaining skills, he would be a detriment in the clubhouse. Modern players don't respond to an Eric Cantona or Roy Keane as they did in years past.
Alvaro Morata is only 26. His talents suit United's style and his contract is up in a year. He might be happy in Madrid or eager to settle unfinished Premier League business. The only way to know is to inquire. Nevertheless, his Chelsea failure makes him a risky buy.
Bas Dost is 29, a skilled header and sublime hold-up artist. The lanky Dutchman plays in a soft defensive league with Sporting CP, however. Does his lean frame [6' 5", 172 lbs] have the resilience necessary to fend off Premier League defenders?
A dark horse for the role could be Torino's Simone Zaza. The 27-year-old's antagonistic style recalls Diego Costa. So does his temper. He's serving a three-game red card suspension in Serie A at the moment.
His past three seasons are forgettable. After five league goals and an assist in 664 minutes off the Juventus bench in 2015/16, Massimiliano Allegri didn't use him in Serie A the next campaign. On loan to Torino this term, he's still a backup to Andrea Belotti but has supplied three goals and four assists in his limited time. Combined, he directly involves himself in a goal every 154 minutes at Turin clubs. That's better than the 195-minute rate when he started for two seasons at Sassuolo but perhaps not as frequent as the times he directly involves himself in altercations.
United need some spirit and fire in the squad. With the quality around him at Old Trafford, his talents could take United's attack to another level assuming he can get along with his teammates. The difference between Zaza and Costa is the Italian has had three years as a second option to dampen his ego.
Behind the curtain
Recent games prove Solskjaer isn't a wizard who can sustain an illusion long enough to transform it into reality. Six years testify that Ed Woodward is no better. Regardless, the club is in their hands. This summer, they must push the right buttons and pull the proper levers to reshape the squad into something of substance. If they don't, there isn't a good witch in the North to lend them a pair of ruby red slippers. There might be no home like Old Trafford, but United must travel well to restore their standing as an elite club.