Can Nemanja Matic keep his place in the Manchester United XI?
'Show me your holding midfielder and I'll tell you how good your team is' a wise man once said.
Manchester United aspires to be a good team but has all sorts of problems and dilemmas at the base of their midfield. Not only do they have personnel issues, but they also have questions regarding the system, too. Double or single pivot? A midfield triangle, an inverted midfield triangle or a diamond? Nemanja Matic or Scott McTominay? These are the questions Ole Gunnar Solskjaer seeks answers to, while the Baby Faced Assassin and his team are currently halfway around the world.
Why Matic or McTominay you ask? Why not Fred, Andreas Pereira or even James Garner? Let's start with Fred. The Brazilian failed to even come close to matching his £52million pound price tag during his debut season. He has the quality, for sure, but the ex-Shakhtar Donetsk man been far too erratic on and off the ball. Fred is a tidy passer and an aggressive tackler but fails to show composure and his errors have dearly cost United during his first twelve months at Old Trafford. Combine that with the leaky defence that the Red Devils, it's just a disaster waiting to happen. Fred should only be used in a midfield trio, that too, as the box-to-box man, not as the out-and-out holding-midfielder.
Andreas Pereira showed signs of being a deep-lying playmaker during last year's pre-season but got dominated playing there against the likes of Brighton and Burnley in the season's early goings. He had his best games playing further forward as an eight or ten. For me, Pereira is nothing more than a squad player and should be used as a rotational option for Paul Pogba. Garner is getting to grips with life as a senior United player and should be used as much as possible in the cups. This season should be used to groom the youngster so that he is ready to take over the mantle next term. The 18-year-old is exactly the type of six that Solskjaer would want (on paper at least)...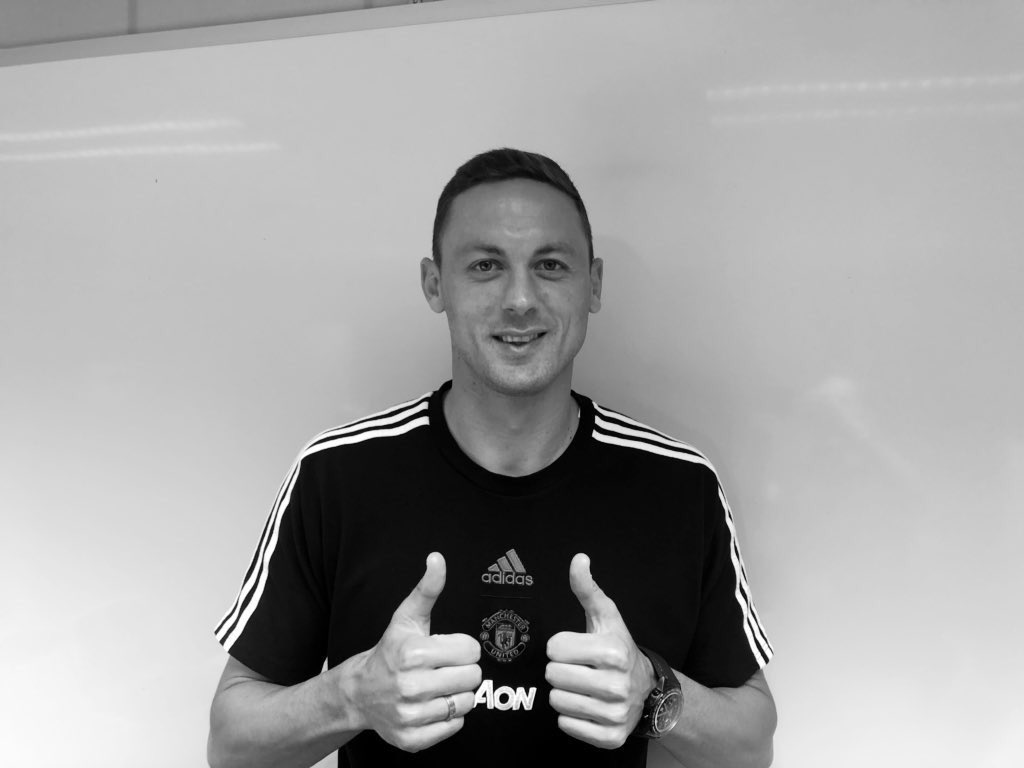 Nemanja Matic says he 'was not happy' with his form for Manchester United last season. Expects better this year. #
mufc
https://t.co/ozQgMHrgND
Sean Longstaff is a player that Ole Gunnar Solskjaer is shifting towards. But, United have been put-off by his £50million valuation. When you think factor in that the young English only has nine senior appearances under his belt, United aren't wrong to remain wary about paying such a large sum - particularly when he's coming into the 2019/20 campaign off a serious injury. Whilst Longstaff is an emerging talent and someone who fits the bill, United simply cannot afford to take another gamble that costs them such a vast amount of money. There are better options out there, Wilfried Ndidi or Declan Rice for example. That's even if United plan on strengthening the base of midfield before deadline day. Time is now running out pretty quickly...
So, we come back to Matic or McTominay?
Matic is more experienced while McTominay brings drive and intensity to the table. The Serb outclasses the Scot tactically, while also being superior when it comes to reading of the game. McTominay is more mobile and would better suit the high pressing style, mind. Neither are the greatest at breaking the lines or threading through balls, though Matic has the know-how and is better at covering for defenders while Mctominay is an able dribbler, being more than willing to carry the ball further afield if required. Both are tough tacklers. There is more upside in playing McTominay, in the long run, as Matic only has a year left in him at best...
Solskjaer could play both in times when he needs to pack the midfield and protect his defence to the maximum, maybe against the big six. That double-pivot could withstand ample pressure and may become a superb base for a counter-attacking side.
McTominay: "It's my ambition to be a regular No. 6, No. 8, a box to box player. It's important that I really go for that now. Obviously there is an opportunity there and you've got to take it with both hands." #
mulive
[evening standard]
But what against the bottom-dwellers? I think its time Ole gives McTominay a real go. The Scot finished last season on a high while leaving absolutely everything out on the field. United will be in the opposition half, attacking, for the majority of the time. McTominay's legs will come in handy, as will his ability to close down quickly and sniff out counter-attacks.
Matic's ageing legs should be preserved wherever possible, perhaps saving him for the big games when the know-how and experience could prove vital. The former Premier League winner has been on the receiving end of a lot of unfair criticism, but he could excel in this newfound role, wherein his energy is not drained throughout the season and he nurtures the likes of McTominay and Garner on the training field. He still is an excellent ball-winner, write him off at your peril.
Solskjaer has two different options at the midfield's base, then the Baby Faced Assassin can sprinkle in Paul Pogba and/or Fred as he sees fit. Again, it all comes down to the system that the Norweigan would like to play, be it the 4-2-3-1 or the 4-3-3, United do have a midfield capable of all situations. The thing that plays into Matic's hands is the lack of Champions League football so he can focus on playing just once a week and remaining fit, while McTominay, although currently not the specialist to win you league titles, can do a job in the meantime. Then you have the ever-improving Garner who could be ready in a year or two, failing that, the club should probably look at dipping their toes into the transfer market and finally replacing Michael Carrick...